Have to have great anti-aging products, just have to. When you turn a certain age, like me, you just know when the time comes that not using a great anti-aging product is not an option anymore. You just cannot get away with it anymore, unfortunately!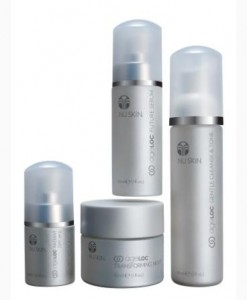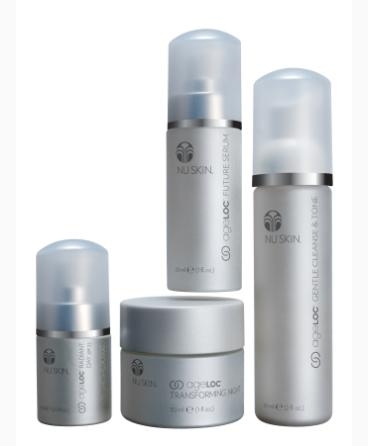 A great product I recently had the chance to review is called Nu Skin ageLOC and I am really liking this stuff, I mean realllllly… This is a transformation system that delivers some really great results with the first initial use, really, it does.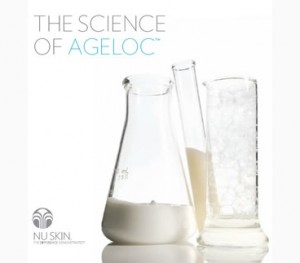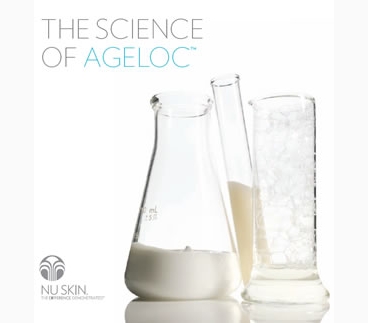 The Nu Skin ageLOC is a powerful lineup of four amazing products. It is an anti-aging skin care line that delivers great results. It cleanses, purifies, renews, moisturizes and reveals younger looking skin in 8 ways! Soon you will see a more youthful, healthier looking you!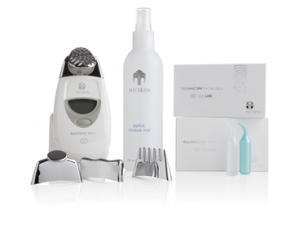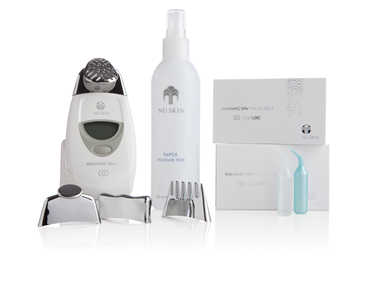 Nu Skin ageLOC targets the genetic basis of aging by identifying functional groups of genes that regulate how we look as we age. ageLOC science utilizes this approach to identify the best ingredients and compounds shown to return skin to youthful activity.
In a clinical study with ageLOC Transformation, 100% of participants showed improvements in signs of aging in as little as seven days! They also saw an improvement in the appearance of fine lines, skin smoothness and radiance.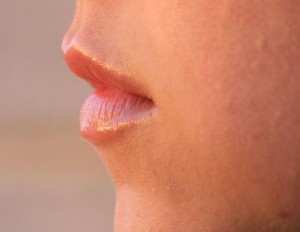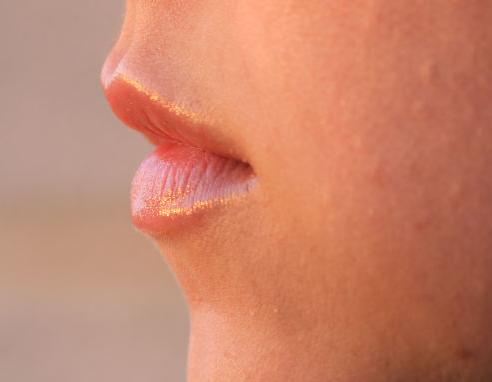 I received these four products to try out for myself. The ageLOC Gentle Cleanse and Tone are so gentle on my skin. It swipes off all of my makeup and oils from the day and leaves my skin soft and clean feeling, but not tight and dry feeling. My skin actually feels more youthful after using this. The only thing I noticed with this cleanser is that you have to shake it a bit before you dispense it, because if you don't it won't come out in a foam form, but a liquid form, so be sure to shake it first.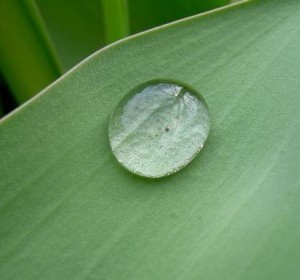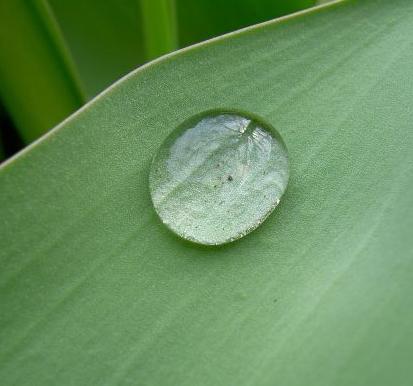 Next is the ageLOC Future Serum. I don 't usually  use serums only because they feel oily on my skin, but this one does not. It blends right into my skin and does not feel weird or oily  after it has been on my skin for a while. Helps make my face feel and look younger. And, this serum is clinically proven to reveal younger looking skin in 8 ways by:
*Promoting youthful skin
*Smoothing texture
*Reducing the appearance of fine lines and wrinkles
*Increasing Radiance
*Minimizing the appearance of pores
*Evening out your skin tone
*Reducing discoloration
*Increasing moisture retention
Does it do all of that? Well, I mean, I think it really did. This serum is certainly not like the other serums I have used. It is so nice on my skin and I use this every morning and night, so it must be doing something I really like…
The ageLOC Radiant Day SPF 22, is a heavier day lotion. Usually, the night creams are thicker than the day creams, but this is the opposite. But, I LOVE this day cream. It moisturizes my under eye area beautifully. I also use this on my neck and around my mouth. It really leaves the areas I use it on, smooth, soft and just younger looking. It is also supposed to brighten  your skin, which it does make my skin radiate, so that is true!
Last but not least is my favorite!! The ageLOC Transforming Night cream!! It is a lighter night cream and goes on so nicely. You don't need a ton of it to get the results you want. A little goes a long way because it is so light. The ingredients mimic your skin's own structure, working with the skin's natural nighttime renewal process so that you wake up glowing. It is specially formulated to reduce the look of fine lines, wrinkles, and pores. This night cream reduces sensitivity while replenishing the skin's natural moisture-binding ability for a deep hydration. And it really does. It really hydrates my skin so good.
Buy It!
The Nu Skin ageLOC products are available through an independent Nu Skin distributor or by visiting Amazon.com!
*I was sent Nu Skin ageLOC products to review. These are my own, honest opinions of the products. This post includes my affiliate links.