Obersee Kids Luggage Makes Traveling With Kids Fun! Well, at least for the kids it does 😉 Obersee has some ridiculously cute luggage sets for kids. They are totally cool looking and would make a great holiday gift for that traveling child in your life.
From Grandma and Grandpa's house to staying overnight at their BFF's house, the Obersee Kids Luggage makes things more fun for all.
Boys and girls can now travel in style with their luggage! These luggage sets are just too dang cute and they make your child feel 'big' when they have their own luggage to travel with! Just like mom and dad!
*This post includes my affiliate links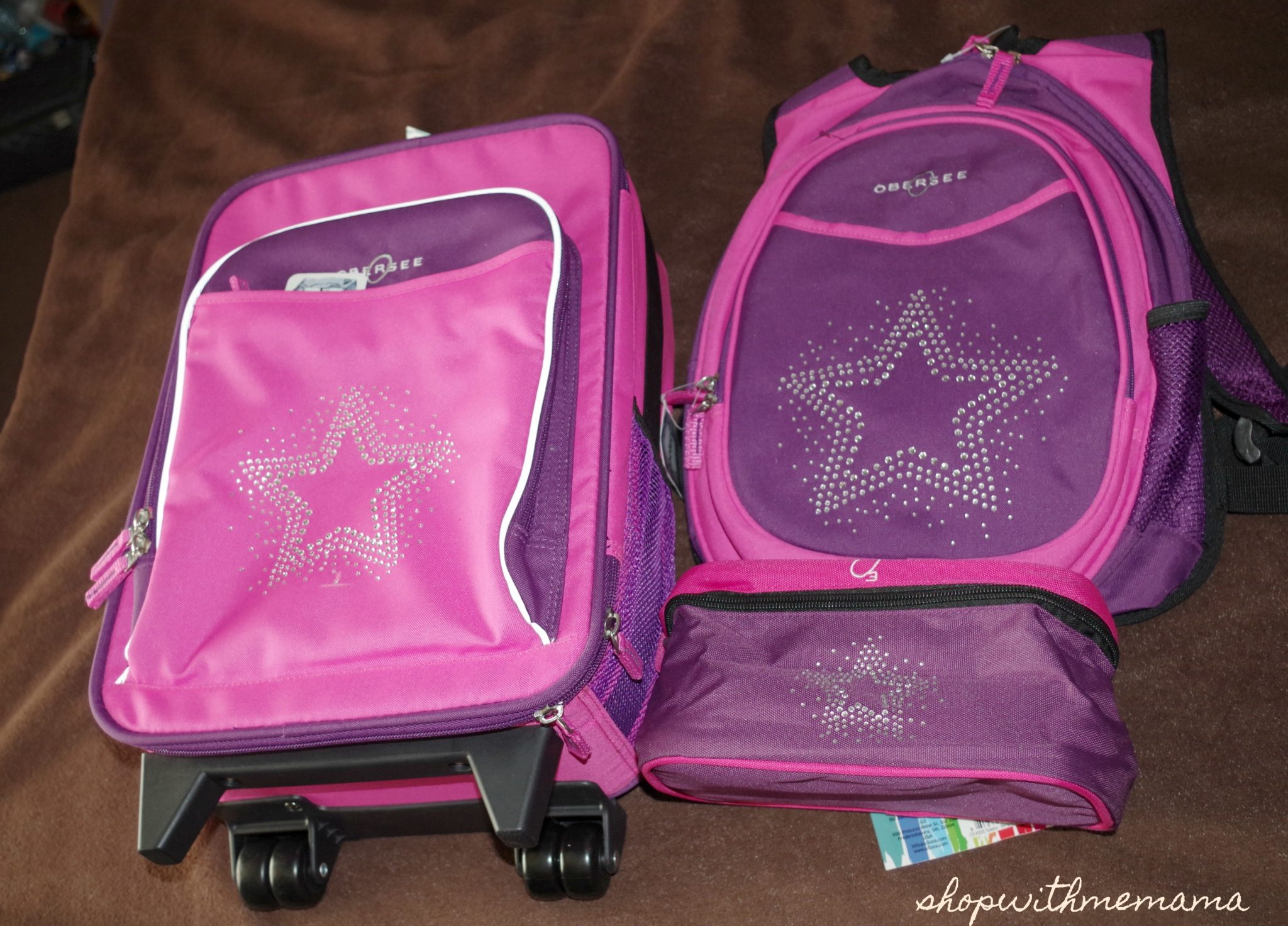 We received the adorable Obersee Kids 3 piece Luggage set and it is just adorable! The set includes an Obersee Kids Pre-School All-In-One Backpack With an Integrated Cooler, a coordinating Obersee Kids Luggage / Suitcase With an Integrated Cooler and handle to pull it with, and a bag for toiletries and accessories. Suggested for ages 3-6, BUT my daughter is 9 (almost 10) and it will be PERFECT for her!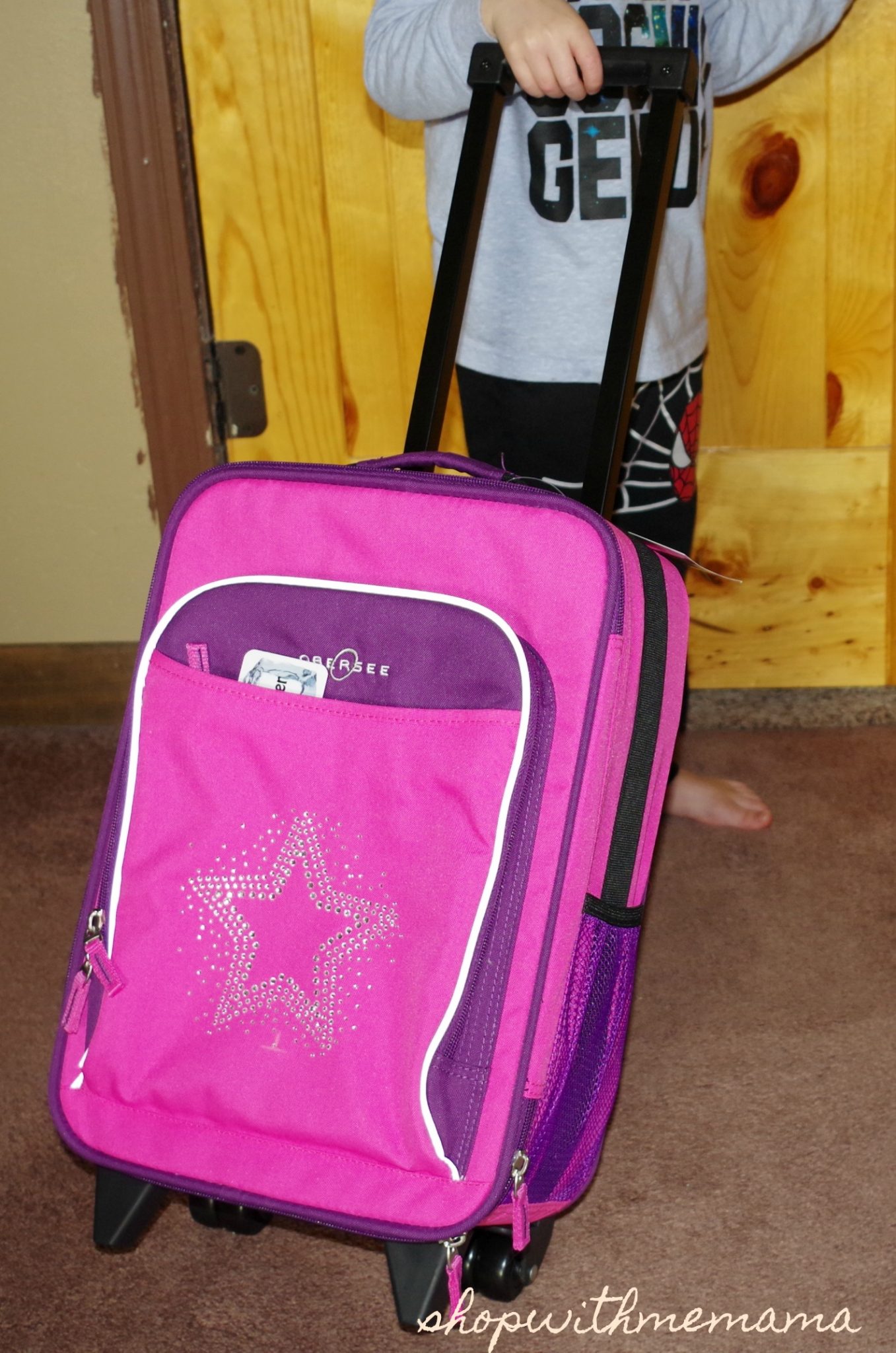 The Obersee Kids Pre-School All-In-One Backpack with Cooler is the perfect solution for active kids. The front pocket of the backpack is an insulated lunch cooler, so kids no longer have to tote an additional lunch bag!
For ultimate comfort, the back features a padded breathable mesh lumbar section and the straps are constructed with the same padded breathable mesh.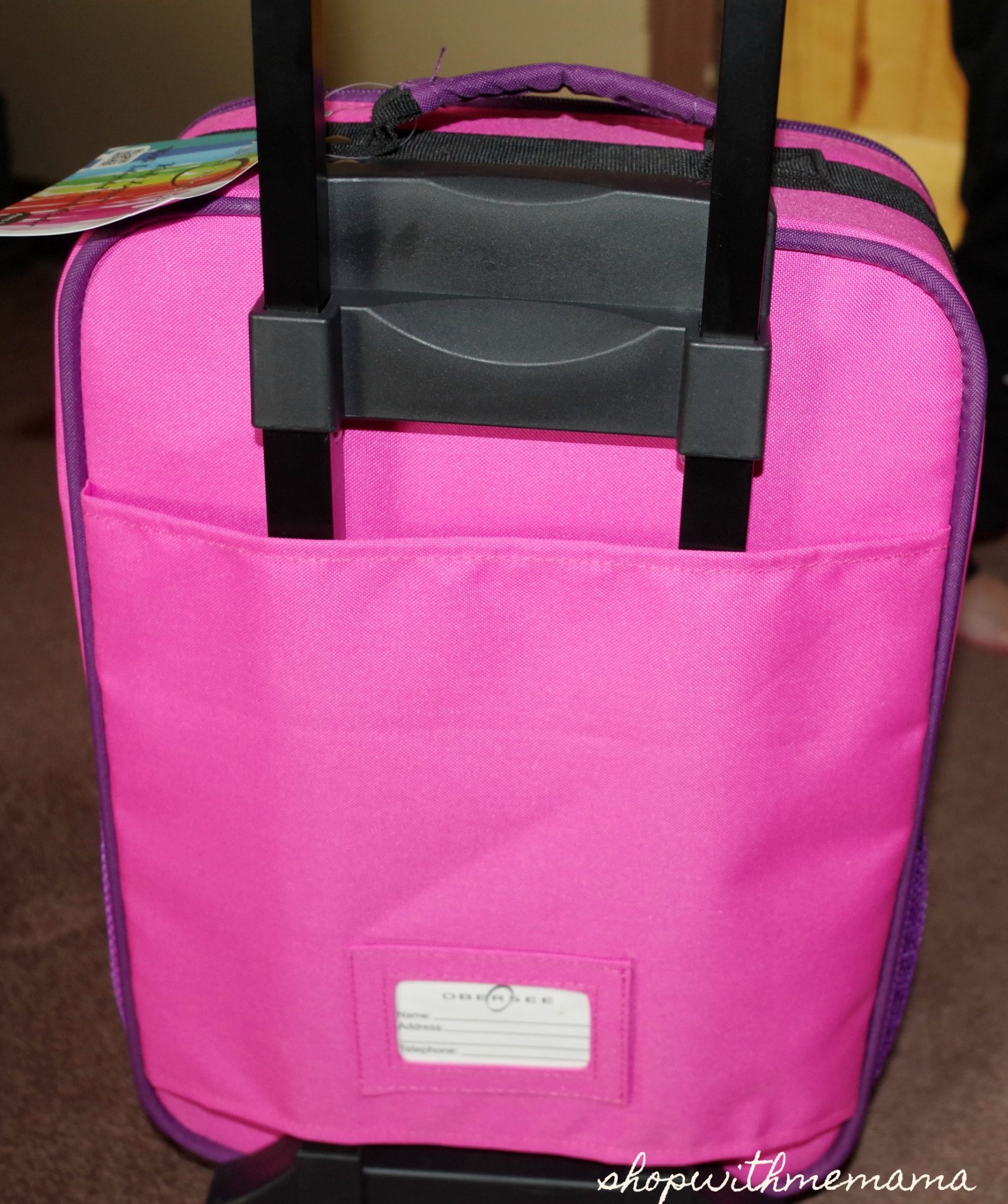 The Obersee Kids Luggage / Suitcase boasts a blend of creativity, functionality, and style. All kid's luggage features a main compartment for clothing, toys, and other travel items. Additionally, the inner compartment features clothing straps and a pocket large enough for books.
The outside of the suitcase features two drink pockets, an additional outer pocket for easy storage, a carrying handle, quality wheels, and a sturdy pull bar for easy transport. Best of all, the front pocket is an insulated snack cooler for toting snacks while traveling.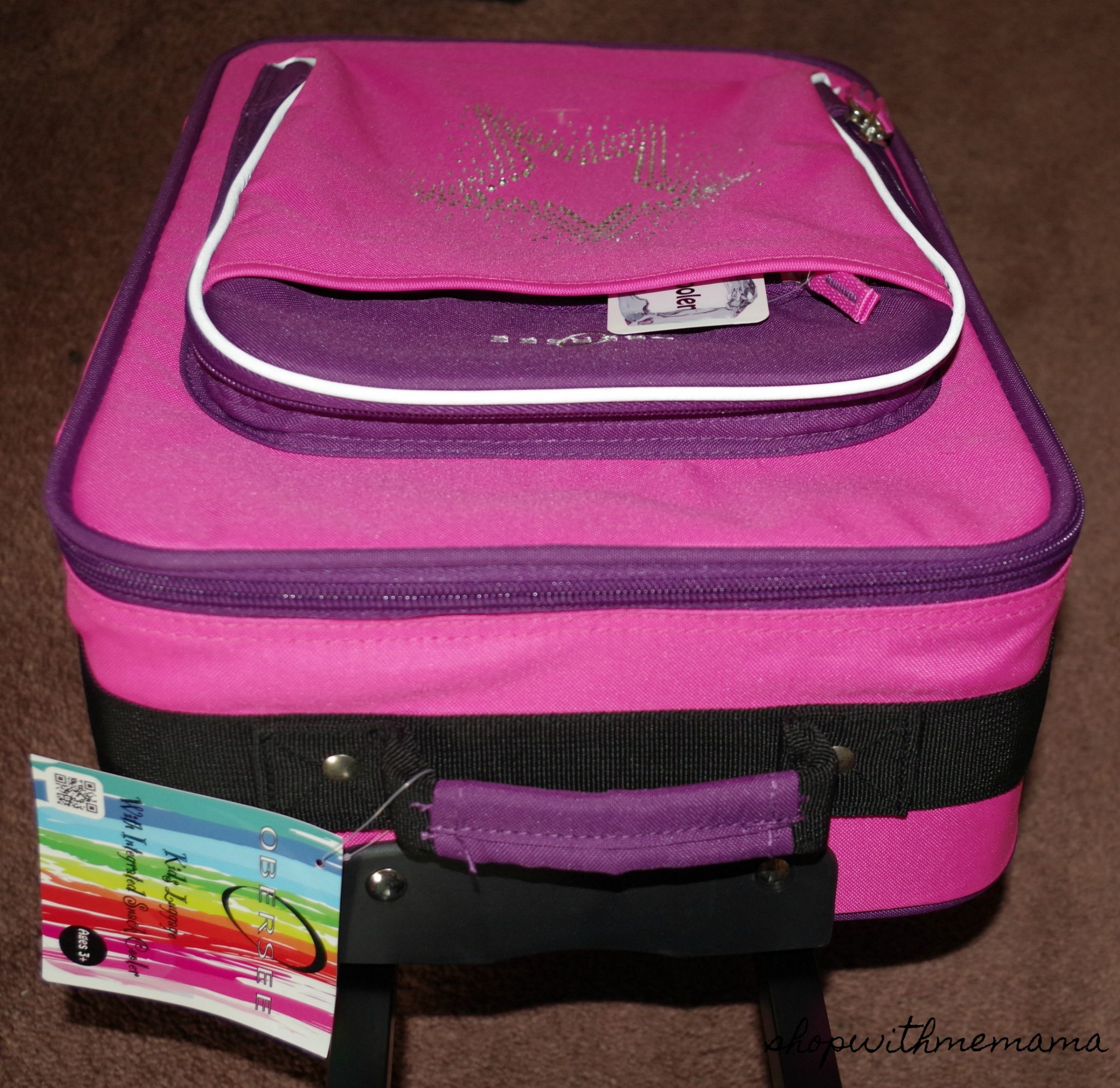 The Obersee Kids Toiletry and Accessory Bags are a great travel accessory for any child (or adult!). These spacious bags offer enough space for all of the toiletry or accessory travel items and feature fun designs that coordinate with the Obersee Kids Luggage. The train case style bag features a top handle, a spacious interior, and an inner mesh zip pocket.
I really like how spacious the suitcase is. Even though it is for kids, I think I could use this for myself, when going out of town for the weekend. It would fit my stuff nicely.
Same with the backpack and toiletry case. They say it is for young kids, but I think they would be a great fit for anyone, personally.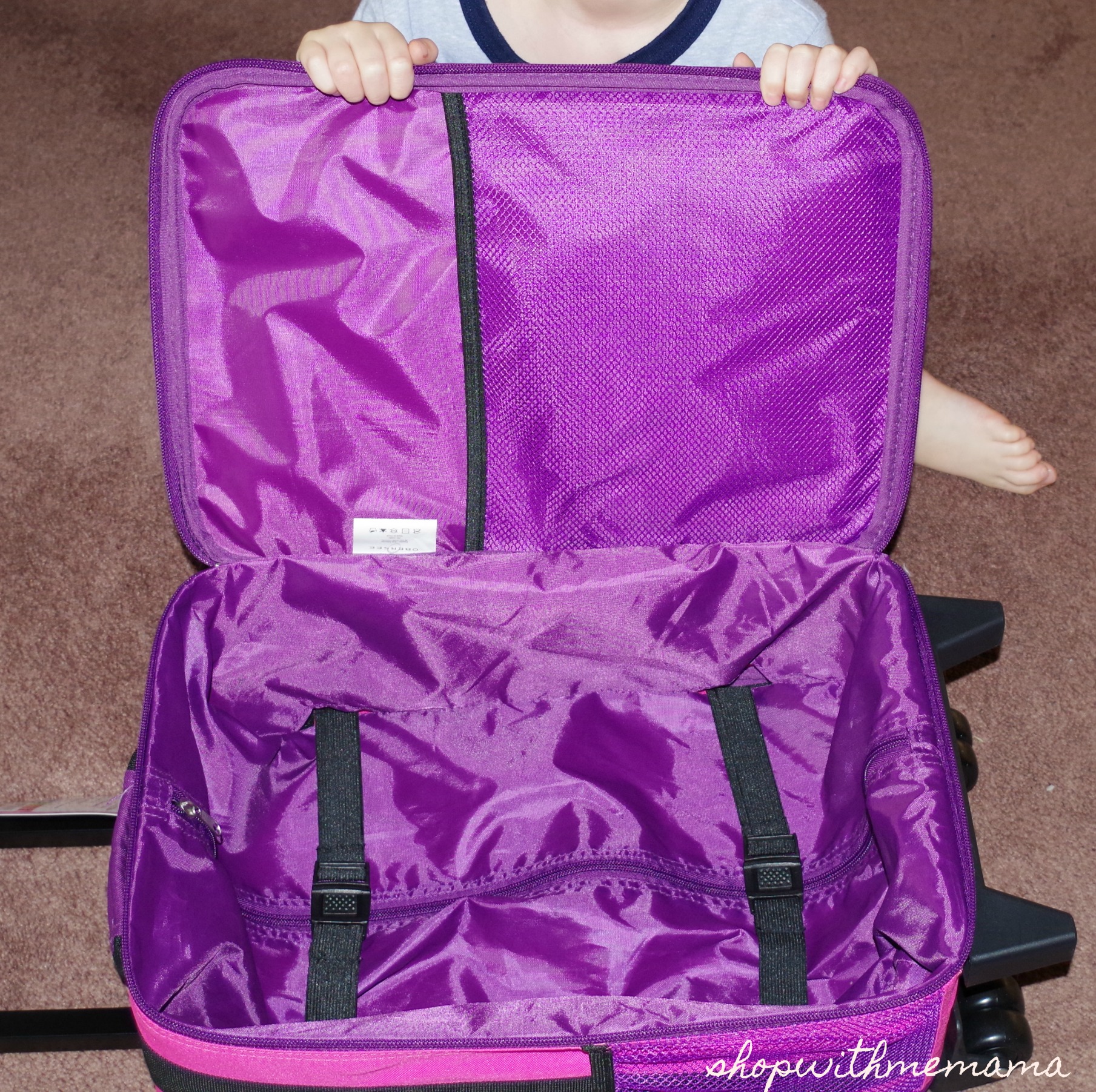 The styles they carry are fun and the prints are cute. We got the pink and purple luggage set with the sparkly star on it! So pretty. This 3-piece luggage set retails for $119.99 and is made from strong, quality material that I think will last a long time.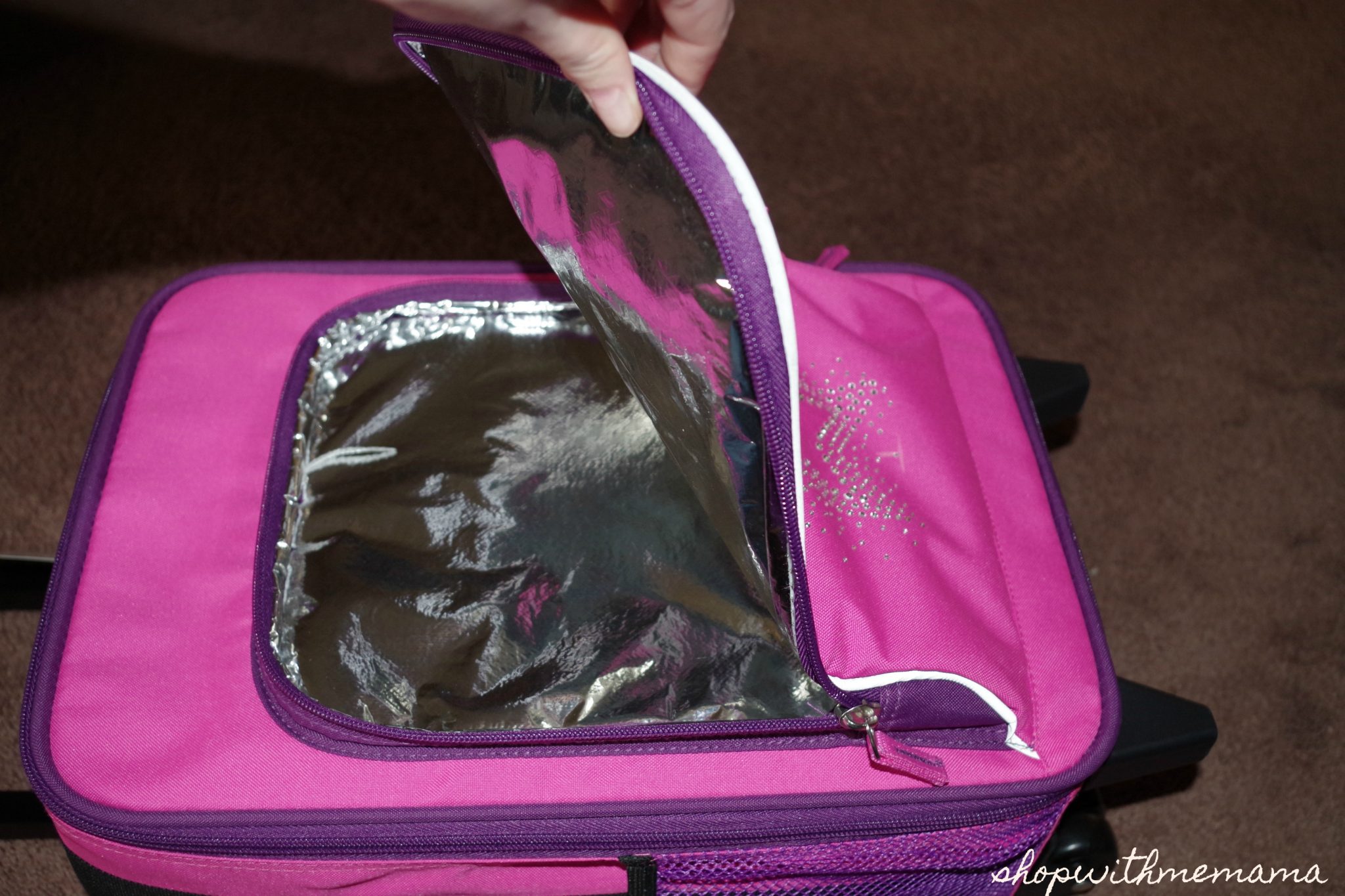 Obersee doesn't just carry the kid's luggage sets though, they do carry luggage separately, so you can choose and purchase what your child needs. And they also carry headwear for your kids!
Obersee even carries things for your baby like diaper bags, diaper bag conversion kits, changing mats, bottle coolers, and diapering accessories.
Buy
You can see what Obersee carries and find the right luggage for your child by visiting them on Amazon.com.