Congrats to Heather Burgess
*Product received. Opinions are my own. This post includes my affiliate links.
I recently was sent a really cute gift set from Old Factory Candles
. The set arrived and it was just too cute. The scents of the candles smell really good and they burn really clean, which I liked.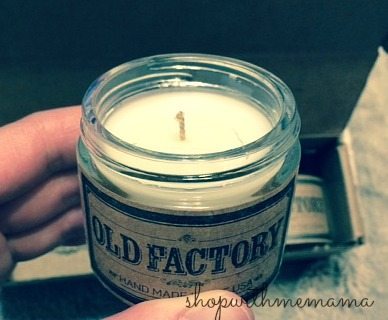 The candles are hand poured in the USA (yay!) and each candle burns clean and even for 20 hours. What I thought was neat about these candles was that each gift set is themed around a group of related fragrances. I picked the Winter Wonderland Gift Set Theme, which included: Hot Cocoa, Roasted Chestnut, First Snow and they all smell fabulous.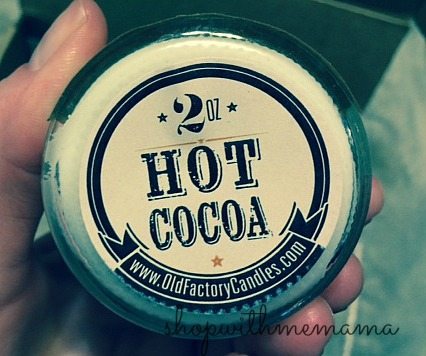 Other Yummy Smelling Themes Are:
Happy Holidays: Christmas Tree, Candy Cane, Gingerbread
Romance: Rose Petals, Champagne, Dark Chocolate
Fresh & Clean: Lemongrass, Olive Blossom, Fresh Linen
Spa Day: Cucumber, Lemongrass, Green Tea
Vacation: Sea Breeze, Hawaiian Lei, Awapuhi
Coffee Shop: Coffee Bean, Hazelnut, Chai Tea
Man Cave: Straight Razor, Leather, Mahogany
High as a Kite: Cannabis, Incense, Bag O' Cookies
New Born Baby: Baby Powder, Baby Shampoo, First Blanket
50 Shades: Leather, Vanilla Sex, Jasmine Bubbles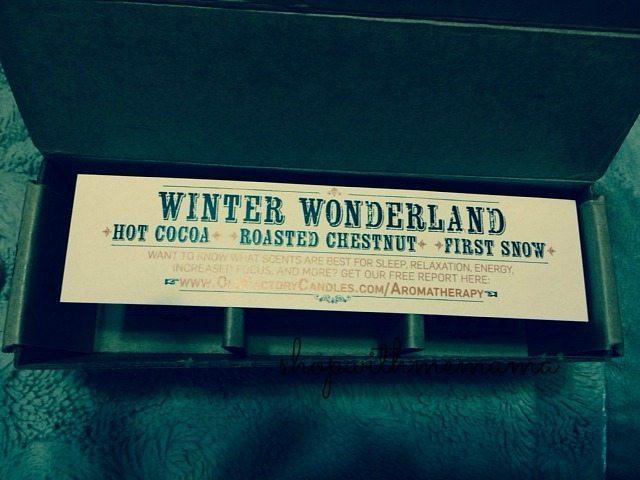 So much to choose from. I loved how these candles came in a box of three. They were presented nicely, great for gift giving this holiday season. They are also affordable at $25.00 for three candles and they are sold exclusively on Amazon.com.
Win
One person is going to win a gift set from Old Factory Candles, in winner's choice of theme/scents!
PLEASE READ BEFORE ENTERING!
Contest winners must have an Amazon.com account, a PayPal account (for shipping reimbursements as winner has to pay upfront, the shipping costs, but sponsor will pay you back) and live in the US in order to claim their prize.
How?
Easy! Use the Rafflecopter Form Below! Remember, the Contest Rules Are Always Right Under The Rafflecopter Widget Under 'Terms & Conditions'. GL!