Do you all remember Mr. Bubble? You know, the pink, powdery bubble bath back in the day? I used to use it alllllll the time and take bubble baths as a child. Now, Mr. Bubble is still around, but with some awesome bath products! OMG! Check Out Luxe By Mr. Bubble! Love Them! Products were received. (Opinions are my own. This post includes my affiliate links.)
I am a total sucker for nice and yummy scented bath products. I adore them so much. The Luxe By Mr. Bubble did not disappoint! These are wonderful products that are so luxurious (at an affordable price tag!) and smell so dang yummy you won't want to leave your tub!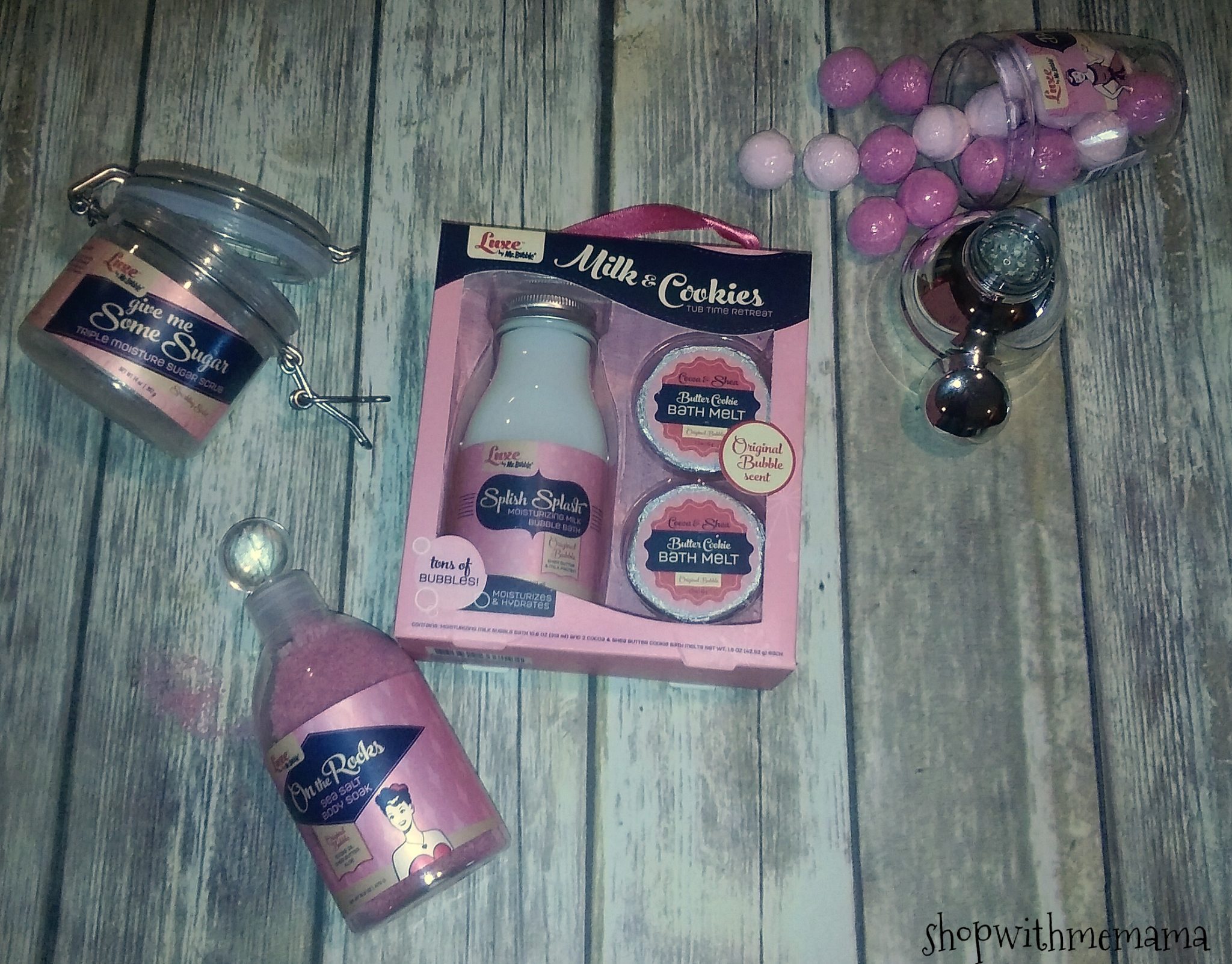 Also, with the holidays around that corner there, these would make such awesome gifts for anyone. I mean, who doesn't love a nice hot bath with nice products to indulge in???
Relax!
Relax, unwind and enjoy some precious "me time" with bath and body essentials designed to help you escape the day. Start your luxurious retreat in the bath and continue the pampering party long into the night with products to keep you looking and feeling like the star you are.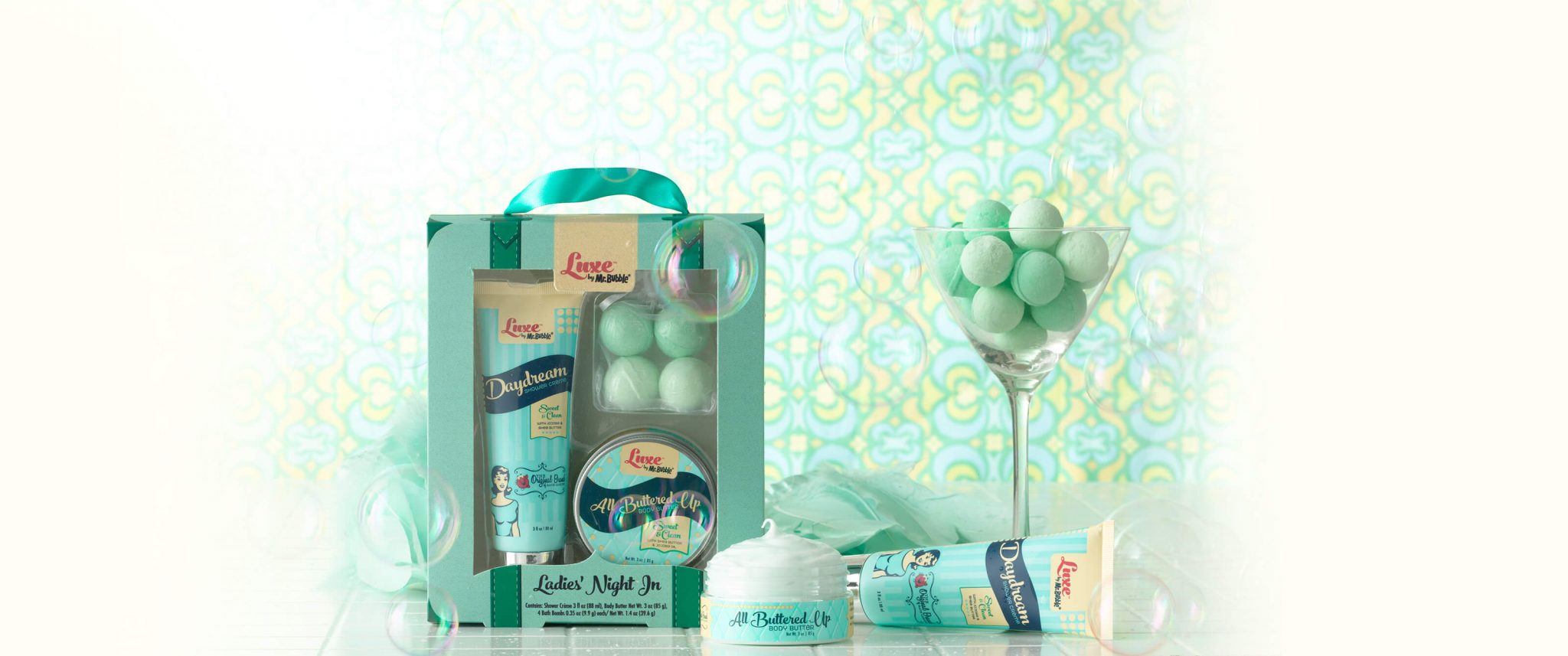 What's Your Fragrance Personality?
All Luxe By Mr. Bubble products are available in three delectable fragrances (excluding gift sets).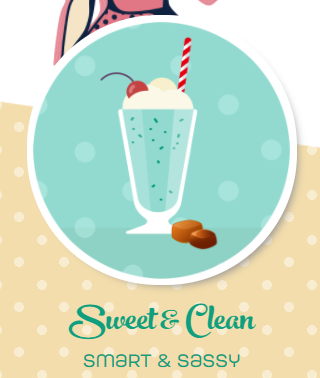 There is 'Sweet & Clean', which is a perfect combination of fresh & sweet. Savor every moment of this luscious Sweet & Clean blend of sugared cream, pink jasmine, sweet pear and strawberries laced with swirls of decadent caramel.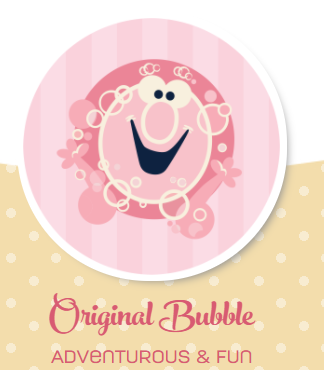 Original Bubble (which is what we got and LOVE). It is The Original "Bubble Gum" scent of Mr. Bubble. Channel your adventurous, child-like self with this innocent blend of coconut, banana, and peach tickled with fresh notes of wintergreen and Hawaiian jasmine.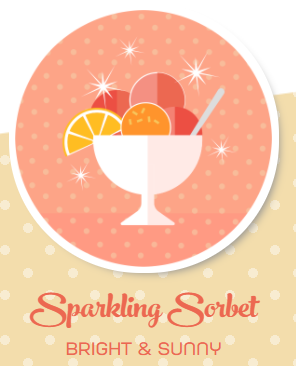 Sparkling Sorbet which is A fresh citrus scent. Indulge in a tropical combination of ripe mango, sun-soaked pineapple and juicy peach brightened with citrus zest.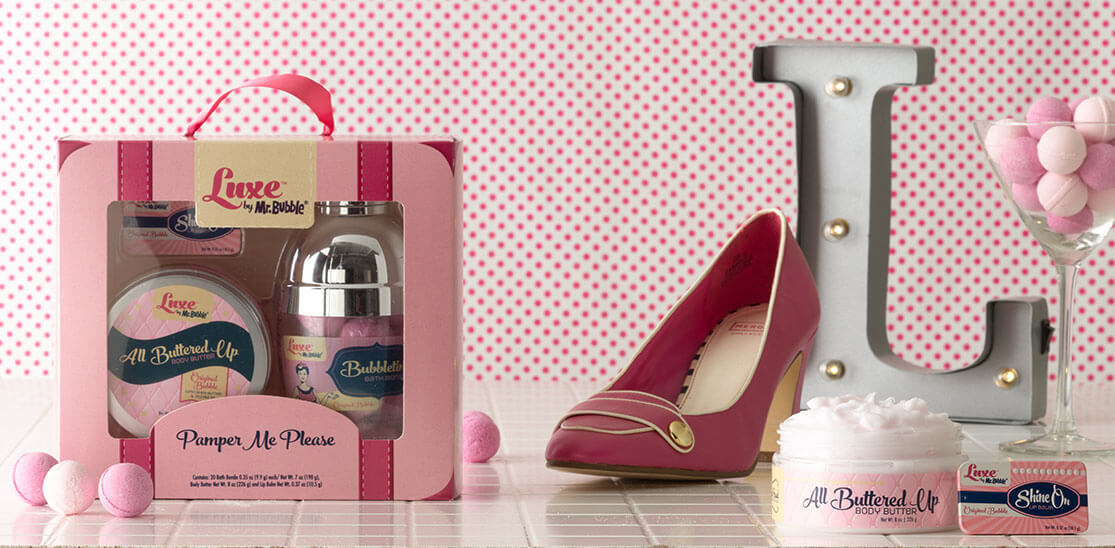 Don't they all sound just ah-mazing???
The containers and packaging of these are way too cute and fun. I love it when companies have their products adorably packaged and presented. That is a big thing for me! Talk about a fun thing to gift to others this holiday season or for someone's birthday! These are really a great and indulging gift to give yourself and others. I am so happy with the products we received!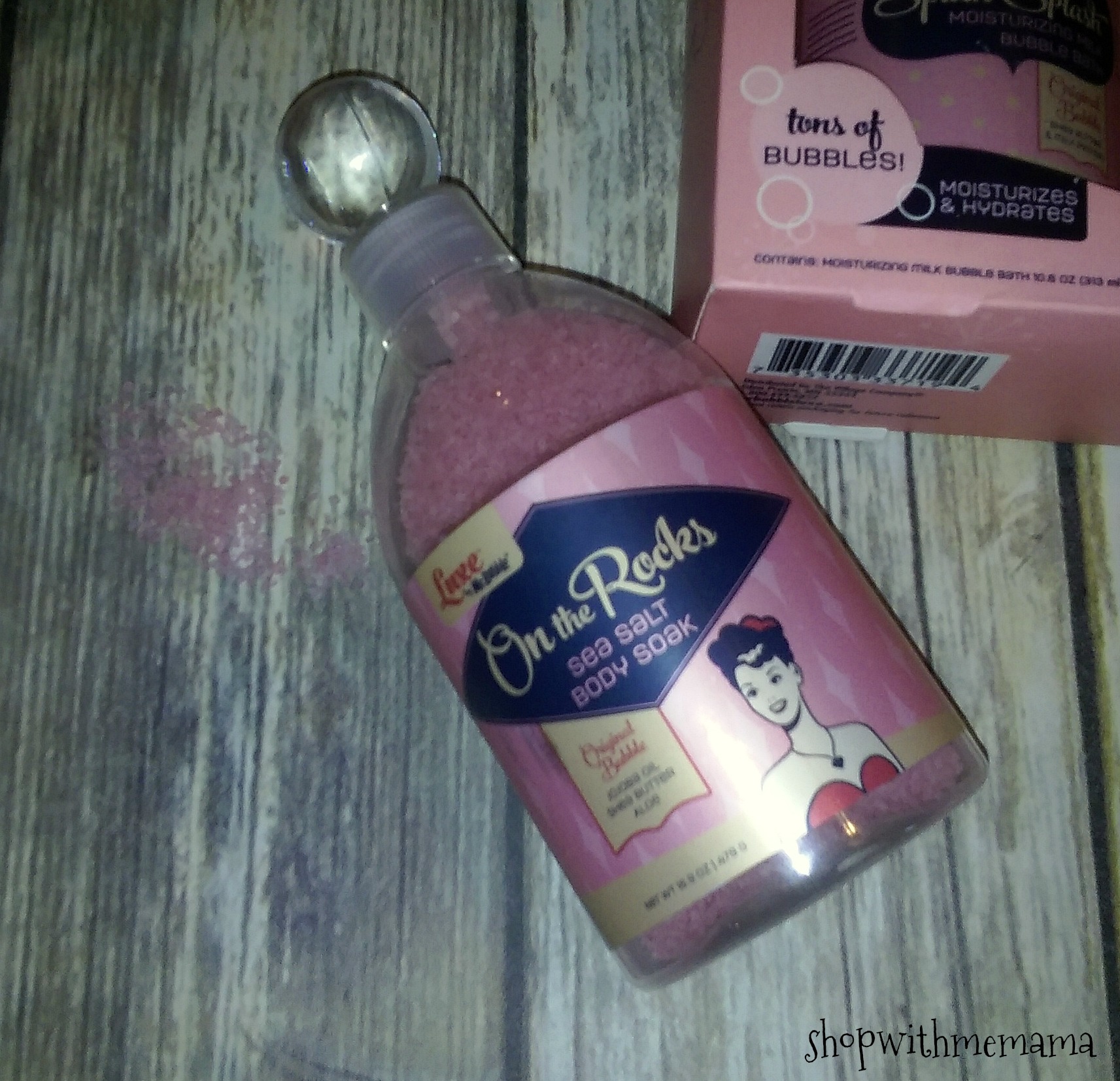 What Did I Get?
I received some yummy bath treats from Luxe By Mr. Bubble! I got On The Rocks Sea Salt Body Soak in the Original Mr. Bubble Scent (Yum!), Milk & Cookies Gift Set, Give Me Some Sugar Body Scrub and Bubbletini Bath Bombs!!! LOVE them ALL! I *think* you can reuse the bubbletini container to make martini's, it looks like that is what you can do, but not sure! Either way, love the containers too!
Where to Buy
Available at select Target and ULTA Beauty stores and online.
Win!
One lucky person is going to win the following products:
Milk & Cookies Gift Set
Bubbletini Bath Bombs
"On the Rocks" Sea Salt Body Soak
"Give Me Some Sugar" Sugar Scrub
Rules
The contest is open to US 18+. Giveaway will end on October 1, 2017, at 11:59 PM MT. Winner will have 48 hours to confirm their win after I email them, or a new winner will be chosen. I am not responsible for lost or stolen mail.