*Product received. Opinions are my own. This post includes my affiliate links.
Do you have any hockey fans in your home? If you do, I wanted to tell you a little bit about PLAYMOBIL's NHL Hockey Arena! It would make an awesome gift for ANY sports fan in your home. Even Dad 🙂
Not only is this fun to play with, but it can bring families closer together. Whip out PLAYMOBIL's NHL Hockey Arena and start playing straight from your kitchen table or another level surface. Me, my hubby and kids each took turns playing this together and let me tell you, it was fun! I never won, but my son, daughter, and hubby each did! I was surprised at how long we played this the first time too. It was just a lot of fun.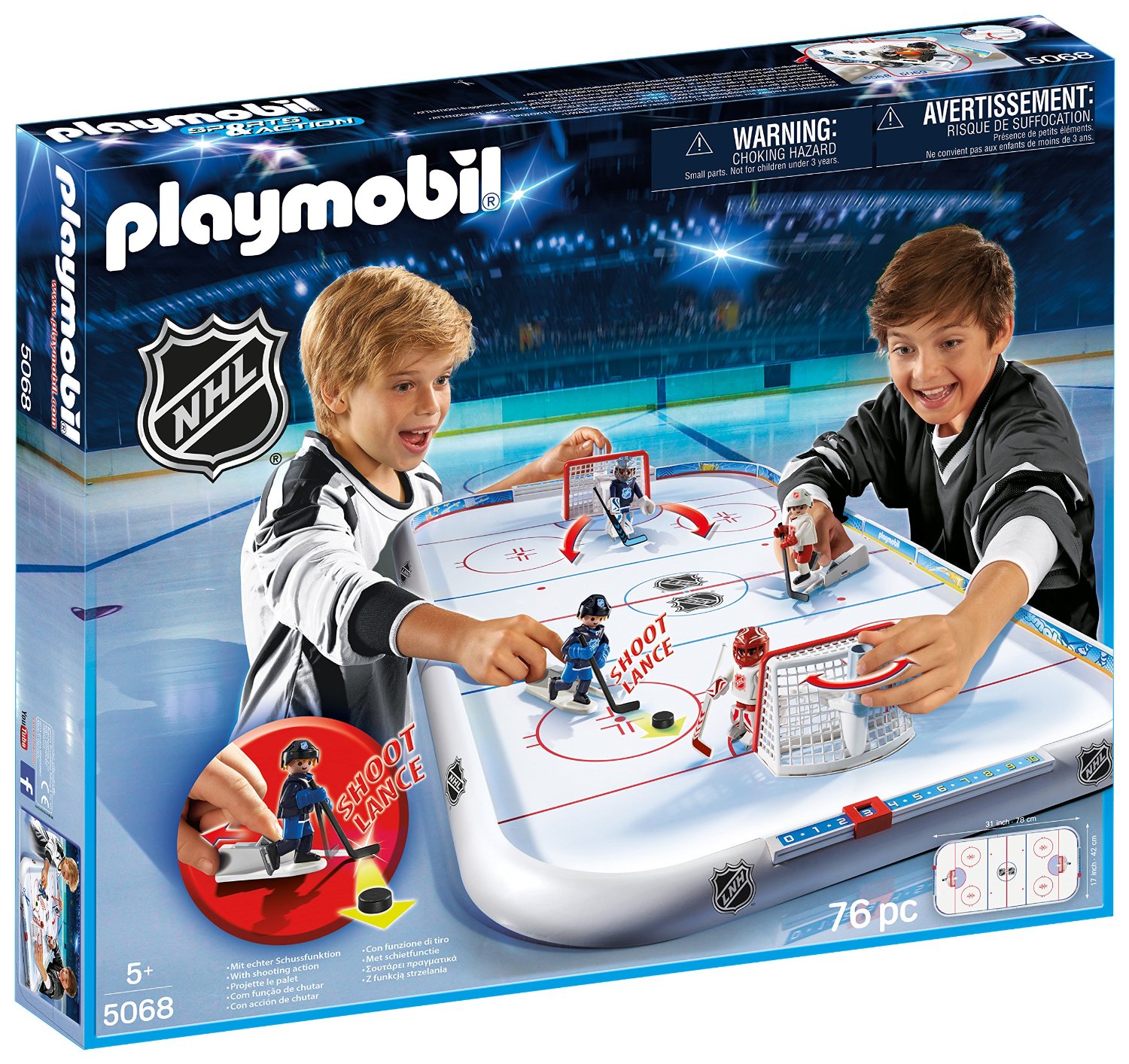 We pull it out from time to time, for some fun play and family time. It is a great toy/game to have on hand for when the kid's friends come over. I might have to host an NHL party this fall/winter, what do you think? They kids say YES!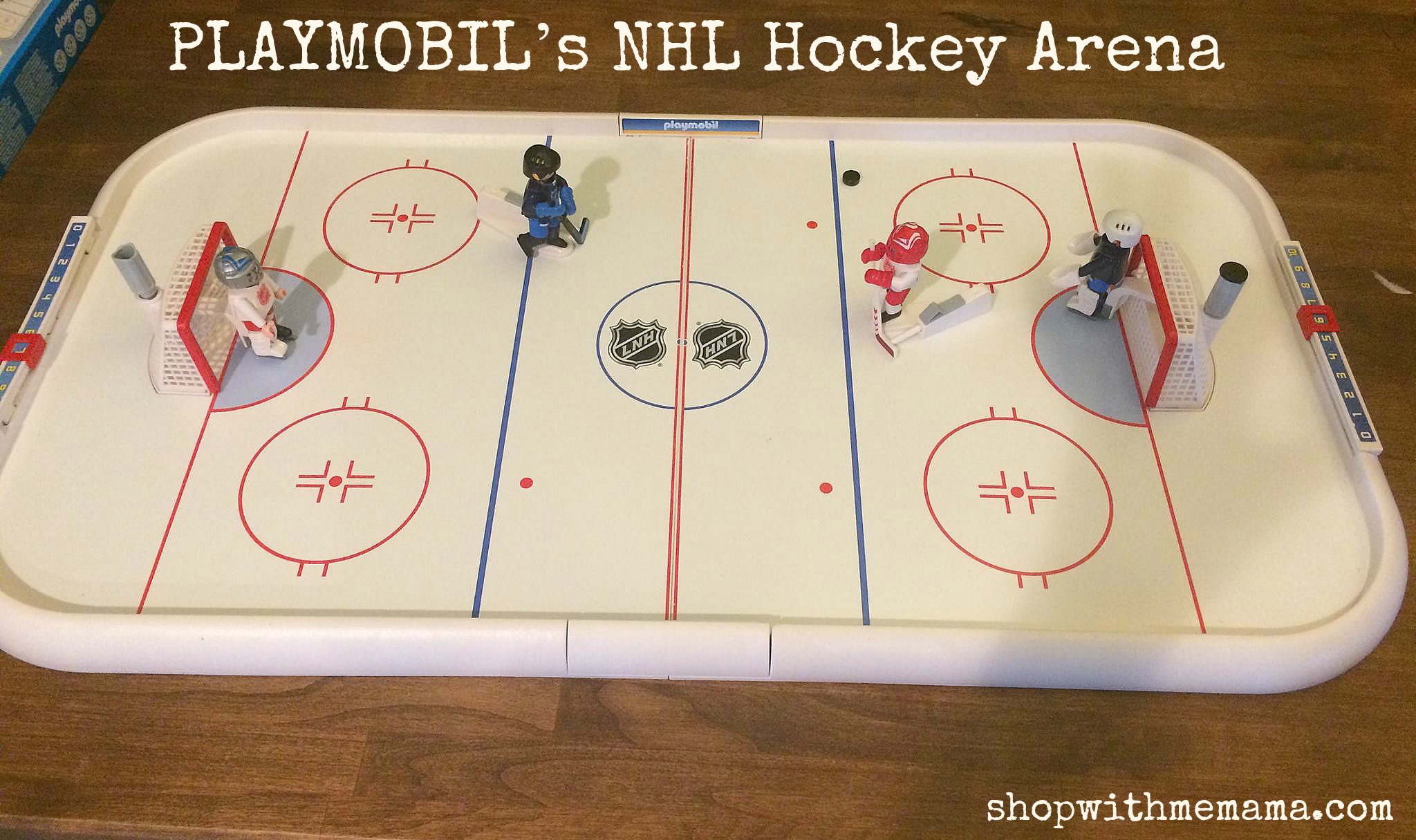 Playing this encourages interactive and imaginative play. The set includes four NHL players that hold hockey sticks and can move/glide around the arena with ease. The hockey players can take a shot by using the player's movable arms and hockey sticks!
The goalie can block the goal by the player (you!), using the joystick which maneuvers the goalie from side to side. PLAYMOBIL's NHL Hockey Arena makes the perfect gift for fans of any NHL team because you can customize the rink with the included stickers! Too much fun!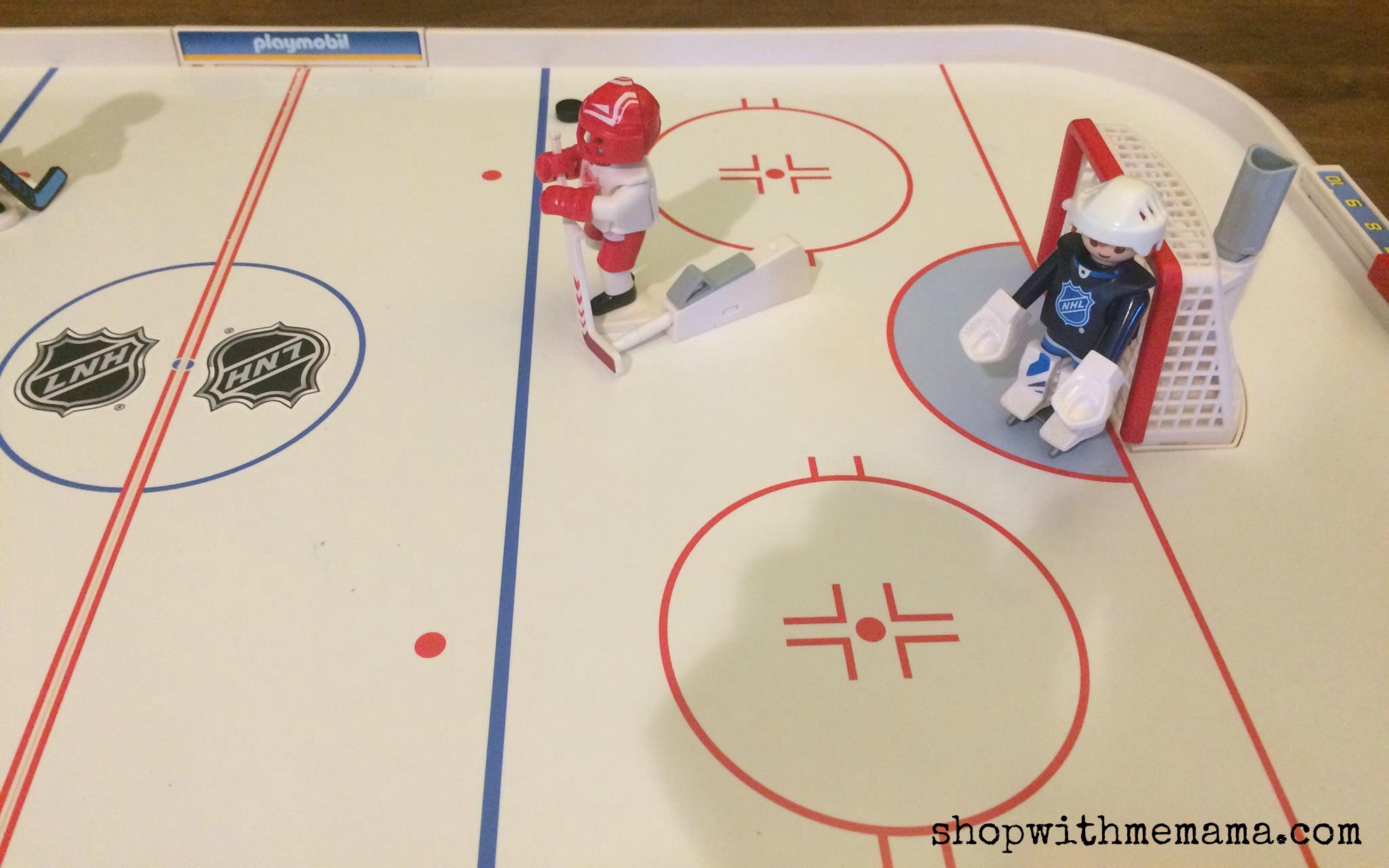 Assembling PLAYMOBIL's NHL Hockey Arena
I have to say the assembly was not the easiest. There were just a lot of parts to put together to assemble the whole hockey arena and the figures it comes with. There are stickers too, that you have to put on the hockey arena, but those were pretty easy. I think in all, it took me about 30-45 minutes to assemble this arena and the little figures.
Buy
You can purchase PLAYMOBIL's NHL Hockey Arena online at http://www.playmobil.us or Amazon.com. It retails for $59.99.
Get Social!
Connect with Playmobil on Twitter, Facebook, and Instagram!
Are You A Hockey Fan?