Not sure about your kids but my kids love drawing and creating things. My home is filled with arts and crafts, drawings and more, that my kids have created.
Some products received for the feature. This post includes my affiliate links.
With the holidays nearing closer, now is the time to start thinking about fun and creative ways to keep your kids busy. I already mentioned creative gift ideas for kids, in my post yesterday. There are three fun kits I am giving away, so be sure to read that post and enter that giveaway!
Premium Children's Art Products Your Kids Will Want!
Today, I will share with you some Premium Children's Art Products Your Kids Will Want! Take a peek below! And, don't forget to print off your child's holiday wishlist with my free printable wishlist! That way, you won't be clueless as to what your child wants to find under that Christmas tree this year!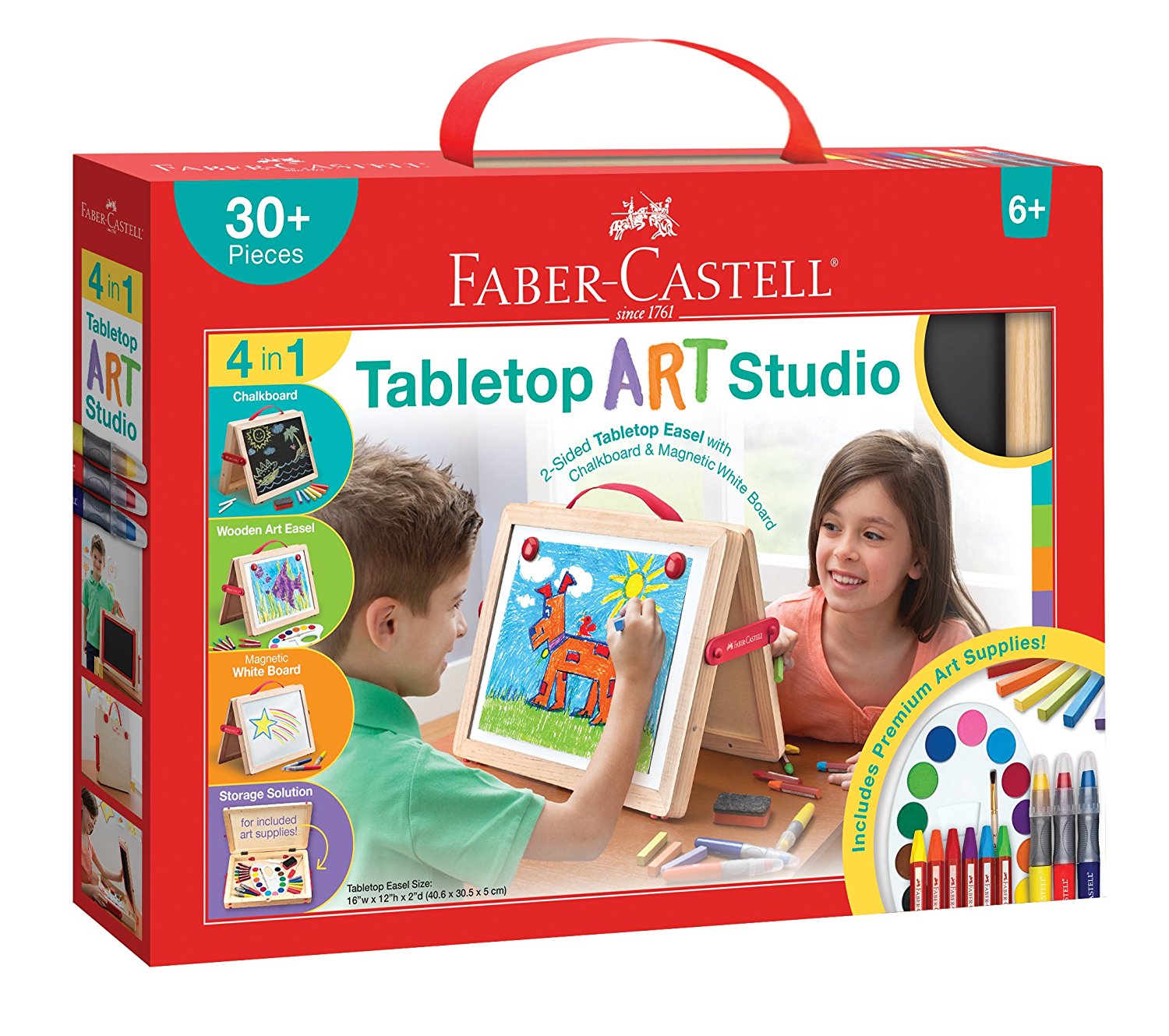 Tabletop Art Studio! This is from Faber-Castell and it is a tabletop art studio! It has a wooden easel with some great art supplies. How fun is that?!? This is a complete kit that comes with all of the art supplies you need! It has 30+ pieces which include a wooden easel, art paper, 3 gel crayons, paint palette with 12 watercolor paints, paintbrush, foam brush, magnets, 6 soft pastels, 6 oil pastels, 2 chalk sticks, chalk eraser and illustrated instructions.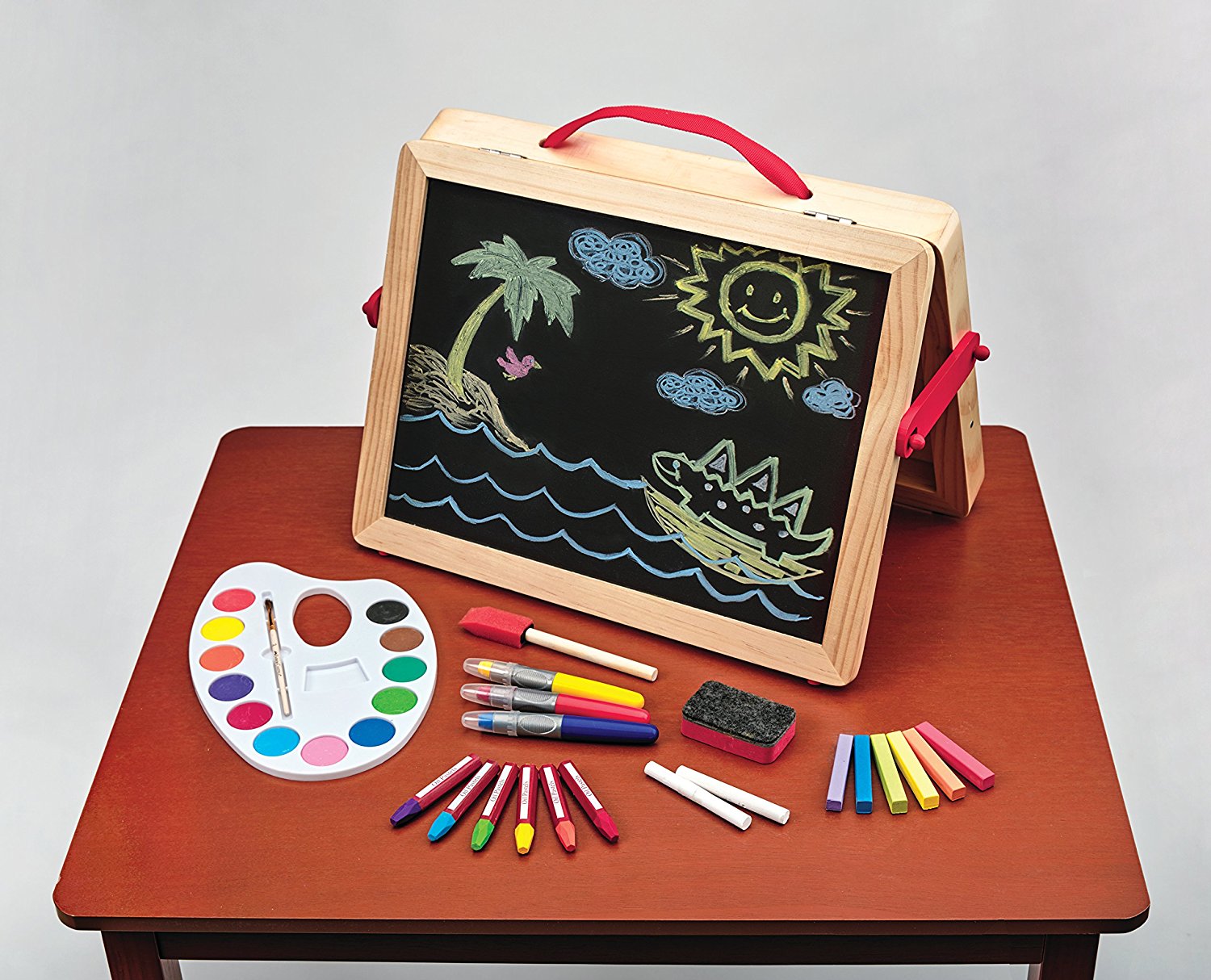 Great for multiple children, this easel is double-sided and allows for both sides to be used at the same time! When not in use, the Tabletop Art Studio stores all of the art supplies neatly inside. This children's easel features non-toxic art products and is great for ages 6+. Retails for $58.32 on Amazon.com.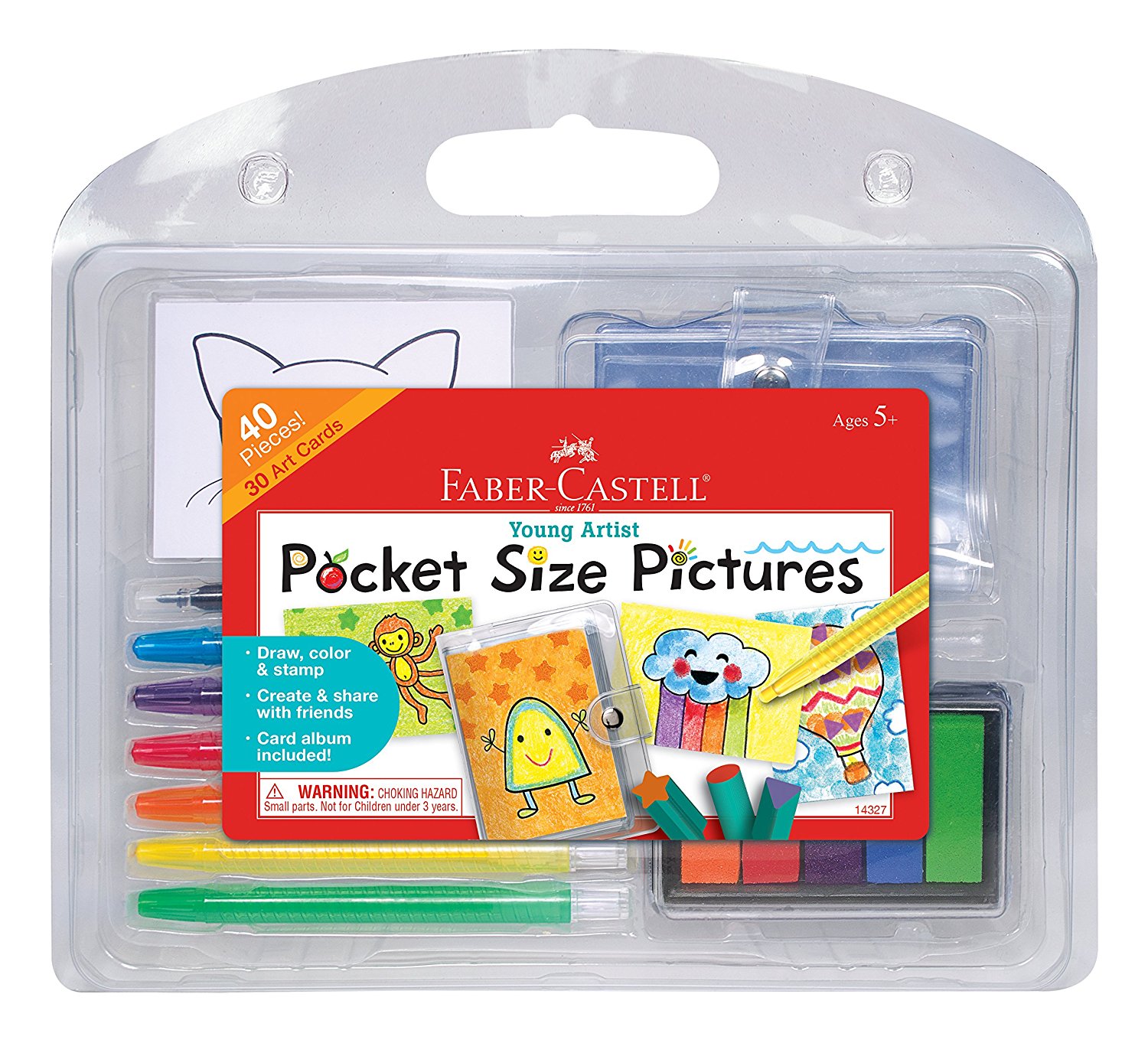 Next is the Young Artist Pocket Size Pictures! Your kids can color, print, stamp and draw to create their very own pocket-sized pictures that are unique to them! Create bright and colorful cards to carry or trade with their friends. The set includes 20 printed cards, 10 un-printed cards, 6 twist crayons, one 5-color ink pad, 3 shaped stampers and a card album to display their art cards in! It also comes with illustrated instructions with idea starters. This kit is recommended for kids ages 5+. It retails for $15.00 and can be purchased online at Amazon.com.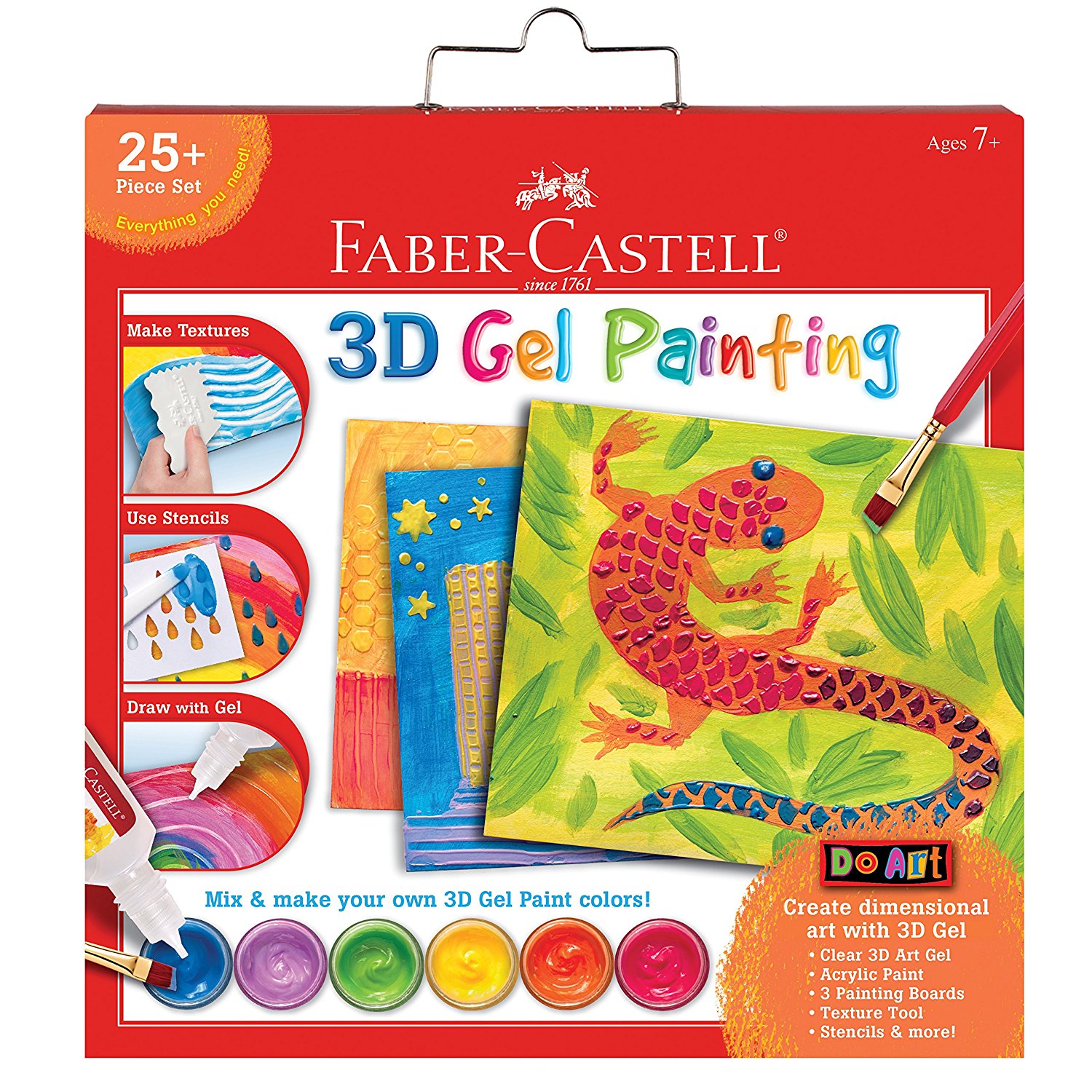 The third one is the 3D Gel Painting! Who doesn't love to paint?!?  Learn to use 3D gel to add texture, dimension and fun effects to your paintings! this 25+ piece set includes everything you need to create mixed media art projects. The 3D gel painting kit includes 6 acrylic paints, 3D gel, stencils, textured card, illustration boards, triangular paint brush, clear containers for mixing and hang tabs to display your finished work of art. Learn a new art technique with the fully illustrated instruction guide that gives you step-by-step instructions on how to layer, smear, peak and spread the 3D gel into amazing art. This kit includes non-toxic art materials that are recommended for ages 7+. It retails for $20.00 and you can buy it online at Amazon.com.
Win
One person is going to win the 3D Gel Painting Kit, Young Artist Pocket Size Pictures Kits, and the Tabletop Art Studio! Yay!
Rules
The contest is open to US, 18+. Giveaway will end on November 30, 2017, at 11:59 PM MT. Winner will have 48 hours to confirm their win after I email them, or a new winner will be chosen. I am not responsible for lost or stolen mail.