I was sent a gift code for product to review.  These are my own, honest opinions, thanks! 

ProFlowers For Mother's Day? Yes Please!!!
Give me a bunch of flowers and I will be one happy soul! Seriously, give them all to me! I love a vase of flowers sitting pretty on my countertop and I love it when my kids bring me dandelions from outside. As a matter-of-fact, I have a bunch of dandelions on my window sill in my kitchen right now! How on earth could I throw them away??
Flowers for Mother's Day I am sure, I will get. And heck, I better!! Hubby knows that flowers make me happy, they just really boost a mood, don't they?!
ProFlowers has some pretty nice floral bouquets for mom and other really cool gift ideas for mom on her special day!
I was able to get a something super yummy and it was soooo good! It was such a HARD choice to choose something, but I finally did. I had to have those delicious Full Dozen Gourmet Dipped Berries! OMG Yum!!!!
It was so funny, because I opened them up and ran to get the camera, when I came back, this is what I saw…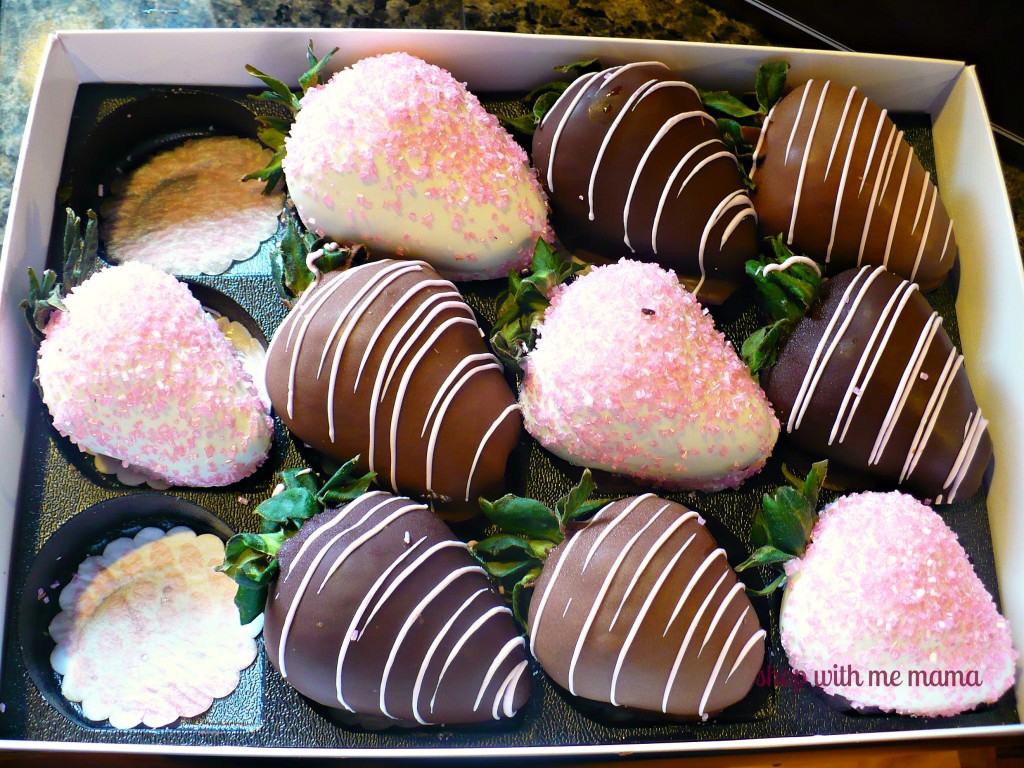 Yep, a couple berries were missing, but who on earth could have done this???!?
Then I saw this..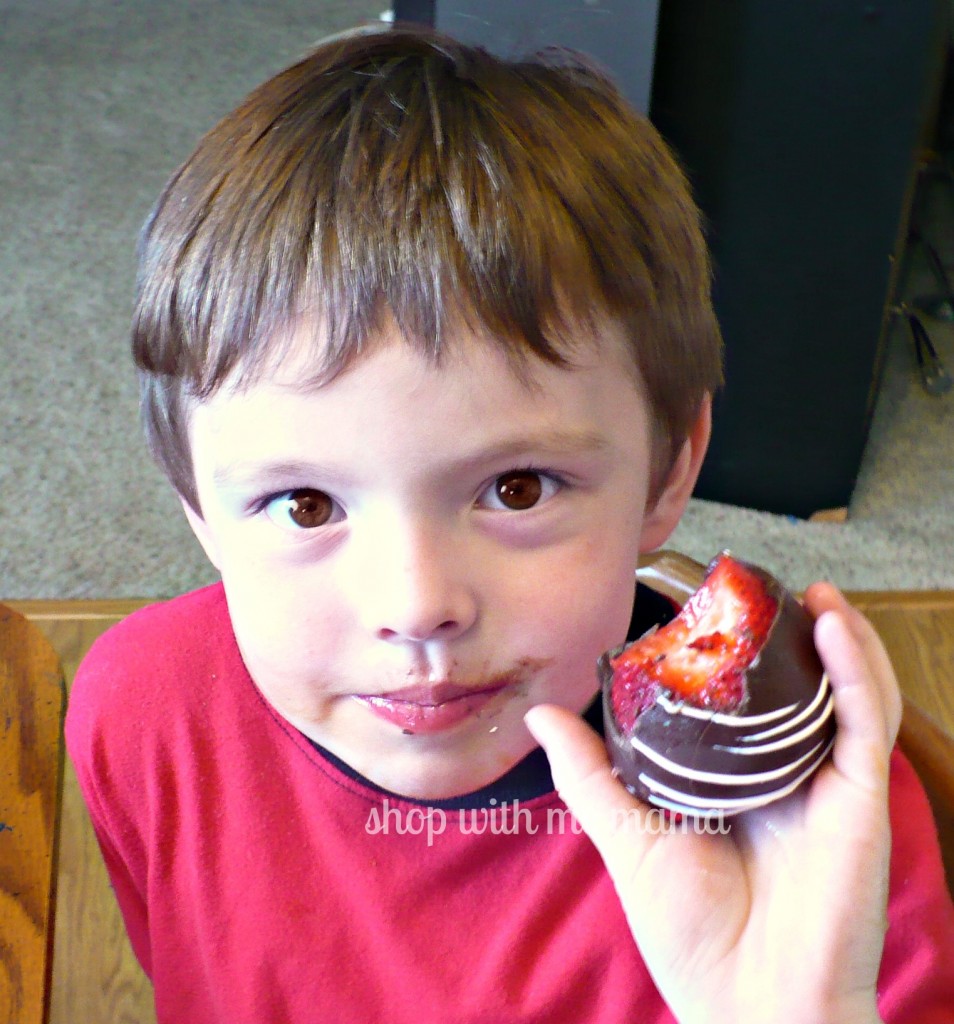 He is QUICK, LOL!!! I did not get a picture of my daughter, but she had grabbed one too! Too cute 🙂
Needless to say, these delicious chocolate covered berries did not last but a mere 10 minutes at our house. We did of course have mother-in-law over and my hubs was home too!
These are seriously the hugest strawberries I have ever seen! They are juicy, sweet and just plain delish! I was very pleased with them as was everyone else who devoured them!
I know, I know, at the beginning of this post I said I absolutely LOVE flowers and would like them for Mother's Day, but once I laid eyes on those berries it was all over 😉 Chocolate gifts for mom? Yes please!!
 Item Description:
4 Berries Dipped in Milk with Pink Swizzles
4 Berries Dipped in Dark with Lavender Swizzles
4 Berries Dipped in White with Pink Shimmer Sprinkles
Buy
So, go ahead and visit ProFlowers, who knows, you might find another delicious treat, besides gorgeous flowers, to give mom this year, on Mother's Day 😉 (Think Mother's Day chocolate gifts!!)