*This post is sponsored by F-Secure as part of a Whynotmom.com AllStar campaign. All opinions expressed are my own
I have posted about F-Secure Freedome before and now I am going to again, because I like it that much. It is a must for us bloggers or anyone on the internet who wants their information and online browsing, private.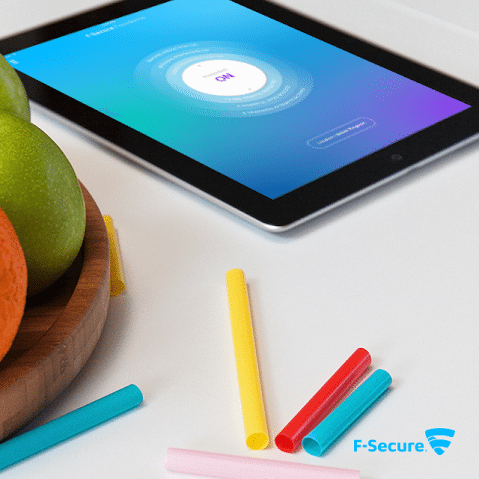 Quick Refresher on What F-Secure Freedome is!
Just to refresh  your memory on what F-Secure Freedome is, because it has been a little bit since I talked about it! F-Secure Freedome is a privacy app and it can offer you protection against harmful sites, hackers, bad apps, unsecured hot spots, etc. So you can feel safe, while on the internet, which is not something I thought would ever be possible!
I installed the F-Secure Freedome app back in August and can't believe how many tracking attempts that have been blocked and how much traffic has been protected, since installing this privacy app. I really do feel so much safer running it on my laptop! I also have this installed on my Kindle Fire and hubby has it on his Android phone, too!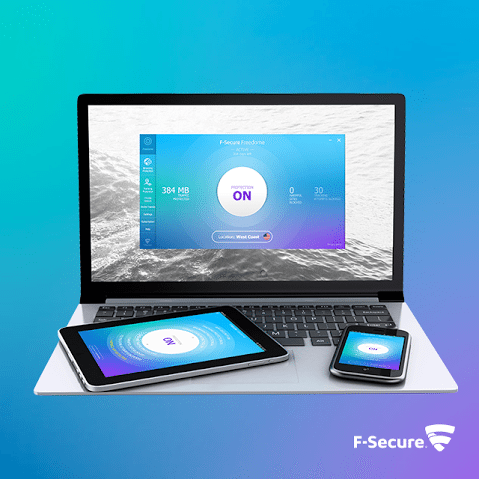 Platforms That Support Freedome:
Windows 7 or later
OS X 10.9 or later
Android 4.0.3 or later
iOS 7 or later
Kindle Fire OS
I can stay safe from hackers and trackers while I am online, I can hide my IP address with VPN and connect securely to public Wi-Fi hot spots! I am all set and feel much safer now a days! This is a super simple security and online privacy solution! I love it!
The only site I have found that does not like it when I have the F-Secure app turned on when I try to access it, is Pinterest. But, F-Secure VPN  is SO simple to turn off and on. You just bring up the F-Secure screen and click on the big circle where it says 'ON' and it will quickly turn F-Secure VPN off, so you can do what you need to do. Just don't forget to turn it back on, because once you have F-Secure, you will feel so vulnerable and naked without it!
Great Video That Explains More!
Block Ads, Surf Faster!
I have to also tell you about this new F-Secure feature! SO excited about this one!! Now, when you use F-Secure Freedome VPN on your on your iPhone and iPad, with the free F-Secure AdBlocker, the best free adblocking app for iOS Safari!
This new ad blocker is brought to you by the makers of F-Secure Freedome VPN. Just download the app for free and switch it on from your device to stop online advertising! Now you can surf the web, ad free! Ahhh, such a breath of fresh air, isn't it??
There is just so much to love about F-Secure Freedome VPN, there really is. It is simple to install and even simpilier to use! Always there for you  like a best friend! Awe!
Ready To Try F-Secure Freedome VPN For FREE?
I thought so, I mean why on earth would you say no to your online privacy?? Especially when there is absolutely no obligation to buy anything, just plain FREE!
Try F-Secure Freedome VPN Free for the next 90 days, just use this code: cttpc3
Get Social!
Connect with F-Secure Freedome on Twitter, Facebook and Youtube!
Have You Downloaded Your Free Trial of F-Secure Freedome VPN, Yet?