I love my makeup, that is no secret. Heavens, just look on my blog! Love trying new shades of eye shadows, lip sticks, glosses, blushes and more! Love it 🙂
I was able to recently, review the Pur Minerals Beautiful Creatures Eye Shadow Palette, lip gloss and eye liner. I was excited to try this out, when it arrived.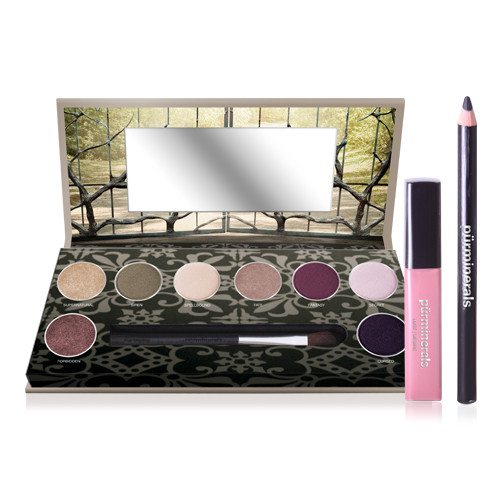 The Palette is just gorgeous. It has some really pretty colors. I like darker colors on my eye lids, and lighter colors on the top of my eye lids. With this palette, I was able to create some gorgeous looks on my eyes! These are very soft eye shadows. Meaning, they do leave some on your cheeks, when you apply to your eyes, if you are not careful. This will leave you with some colorful cheeks. So, what I do, is I blow off any extra eye shadow powder and then apply it to my eye lids. This makes less of a mess on my cheeks!
I love the eye shadow palette container. It is so cool looking with the Beautiful Creatures logo on it. Super cool! The eye liner is softer too. You don't need to use a whole lot of pressure to put it on and make it dark looking. The lip gloss is super sticky, but really pretty on my lips. I don't normally like sticky lip glosses, but this is a really pretty color, so I use it everyday.
All in all, I really love the makeup I received. It looks really pretty on my face and is affordable too. Plus I really like the whole 'Beautiful Creatures' logo on the eye shadow palette! Too cool 🙂
Light or dark—which side will you choose?
Inspired by the film Beautiful Creatures, Pür's newest makeup palette is equal parts charming and dangerous. Embrace the light and dark beauty within with eight otherworldly shadows, one sultry eyeliner and one luscious lip gloss. Whatever your mood, whim or occasion, claim your look with this supernatural collection from the Complexion Authority™. Catch Beautiful Creatures in theaters February 14th.
Disclosure:
I received product for this post. All opinions are mine.