I love makeup, I really do! I have lots of makeup in my bathroom and when I get more I get so excited. It is a total obsession with me, makeup and beauty products! Some people love shoes, I love makeup (oh and designer jeans ;))!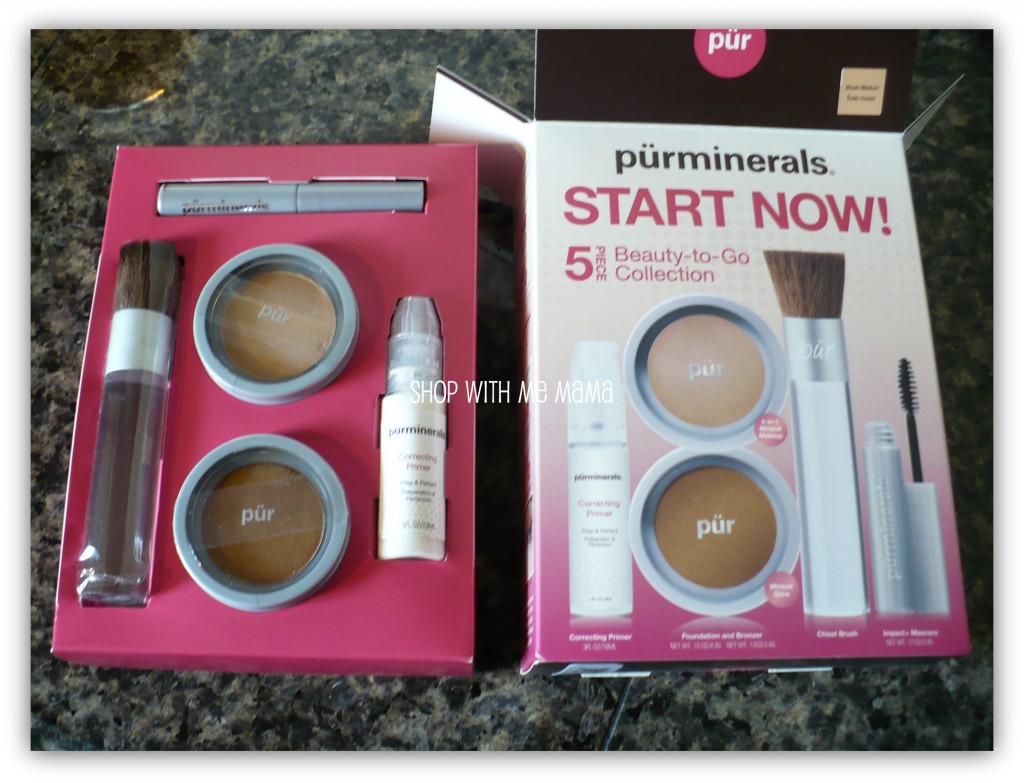 I had the opportunity to review Pür Minerals 5-Piece NEW Start Now Kit!! Since I already know I love makeup, this was gonna be fun! It arrived and I was really excited to try it out. It comes with the 4-in-1 Pressed Mineral Makeup, Neutral Primer, Mineral Glow, Impact+ Mascara and Chisel Brush!

First, you apply the neutral primer. This is supposed to make your face really smooth and prep it for the mineral makeup. I wanted to test this out to see if it really did make a difference. So, I put the primer on one side and nothing on the other side of my face. I then applied the 4-in-1 Pressed Mineral Makeup (all-in-one foundation, concealer, powder and SPF 15). After applying, I really did not notice a difference in the appearance of my face. It still had lines and pores that were present and obvious. The primer did make my skin really soft though, but that is about it.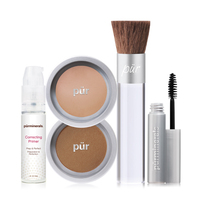 After I applied the 4-in-1 pressed mineral makeup, I applied the Mineral Glow. I love this stuff. It really gives my skin a sunkissed glow! I use it on my forehead, nose, cheeks, chin and a bit on my neck, to blend in the color from my face. The mineral glow has quality minerals in it and is supposed to help with firming your skin.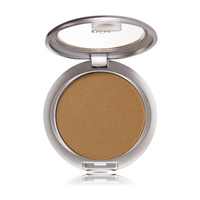 The Impact+Mascara is nice. It goes on smoothly and doesn't really clump, like some mascaras do. It lengthens my lashes and separates them really pretty. It also is supposed to hydrate your lashes and keep them lush looking. I was impressed with this tiny mascara. Great for throwing in your purse or coat pocket for a quick touch-up on the go!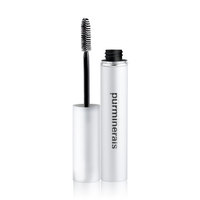 So after I put on my Pur Minerals makeup, since it is powder, it really does make my lines appear more obvious and makes my face look dry. All powders do this to me, no matter what. So, I grabbed my facial moisturizer and applied facial lotion OVER my mineral makeup. Instantly my lines plumped up and my pores were a lot less noticeable. Look achieved! My suggestion: if powder makeup does give you obvious lines too, definitely apply facial lotion over it and it will look really good and flawless. If I did not do that I would not have liked this makeup, on ME, very much. But, everyone is different!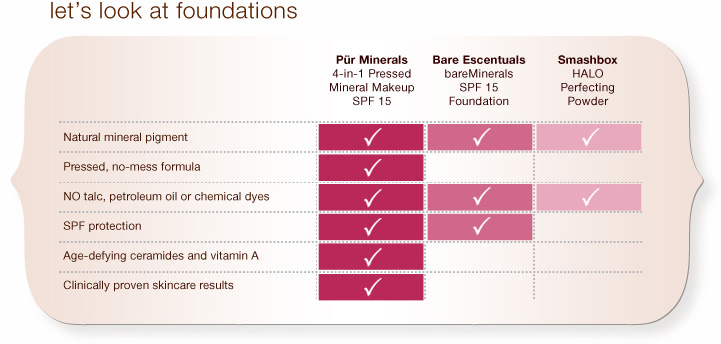 Application Tips (taken from Pur Minerals site):
Step 1: Smooth Neutral Primer onto clean, moisturized skin and allow to dry.
Step 2: Using the Chisel Brush, apply 4-in-1 Pressed Mineral Makeup in circular motions to achieve an even and flawless finish. Layer as needed for desired coverage.
Step 3: Using a powder brush or the Chisel Brush, sweep Mineral Glow over your face and neck for a healthy glow.
Step 4: Complete the look with Impact+ Mascara. Comb wand through upper and lower lashes with slow, delicate, repeated strokes.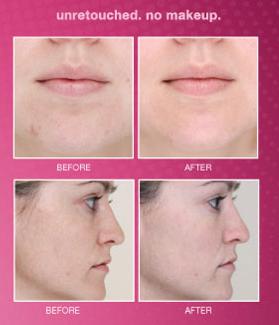 Buy
You can purchase Pur Minerals Makeup by visiting them online at http://www.purminerals.com/
Disclosure:
I received the product to review. These are my own honest opinions! Thanks Rafflecopter and Pur Minerals!