"Reebok and Famous Footwear = A Perfect Combination! I participated in a campaign on behalf of Mom Central Consulting for Reebok. I received a Famous Footwear gift card to purchase a pair of Reebok shoes to facilitate my review and to thank me for participating."
Since having my baby boy, I have been trying my hardest to get back on track with working out. It has been hard, especially the first 6 months only because my baby boy had colic and I could NOT get a thing done, let alone find the time (or energy!) to exercise.
Now that my baby can crawl, he is doing much better. He does not cry, if at all (YAY!!!) and he can entertain himself for short periods of time, leaving me time to exercise and do the things I have had to put off! So happy 🙂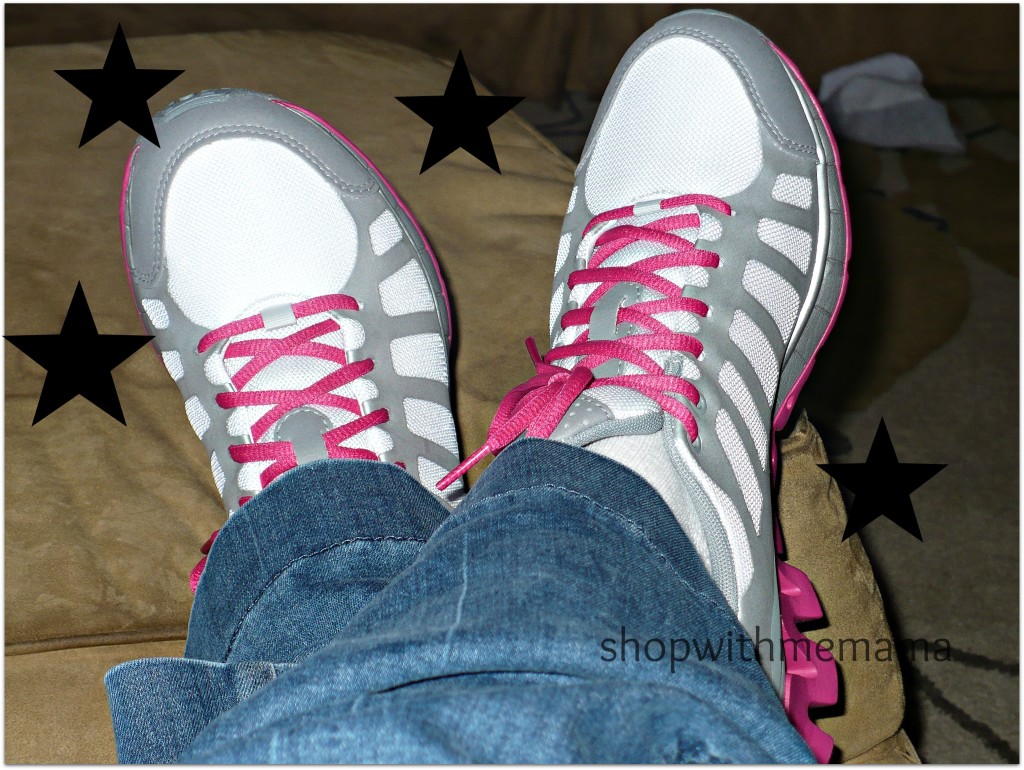 I had the opportunity to review some Reebok shoes from Famous Footwear! Oh was I excited because this will be the start of me getting fit again!!! New shoes, new ME!
I went to the Famous Footwear in our local mall. We have shopped here before and love Famous Footwear because of their wide selection of shoes for everyone in my family. But, I was so sad to see that they only carried ONE kind of Reebok tennis shoes 🙁 They were the all white ones. I did not want those!
So, I talked to the VERY helpful clerk and she told me I could find the shoes on their website or she could call a different store for me, to find out who carried the particular Reeboks I was looking for. When she asked me what color, I told her I thought they only came in black/pink, but she told me they came in other colors too! That was cool!!!
I chose this color: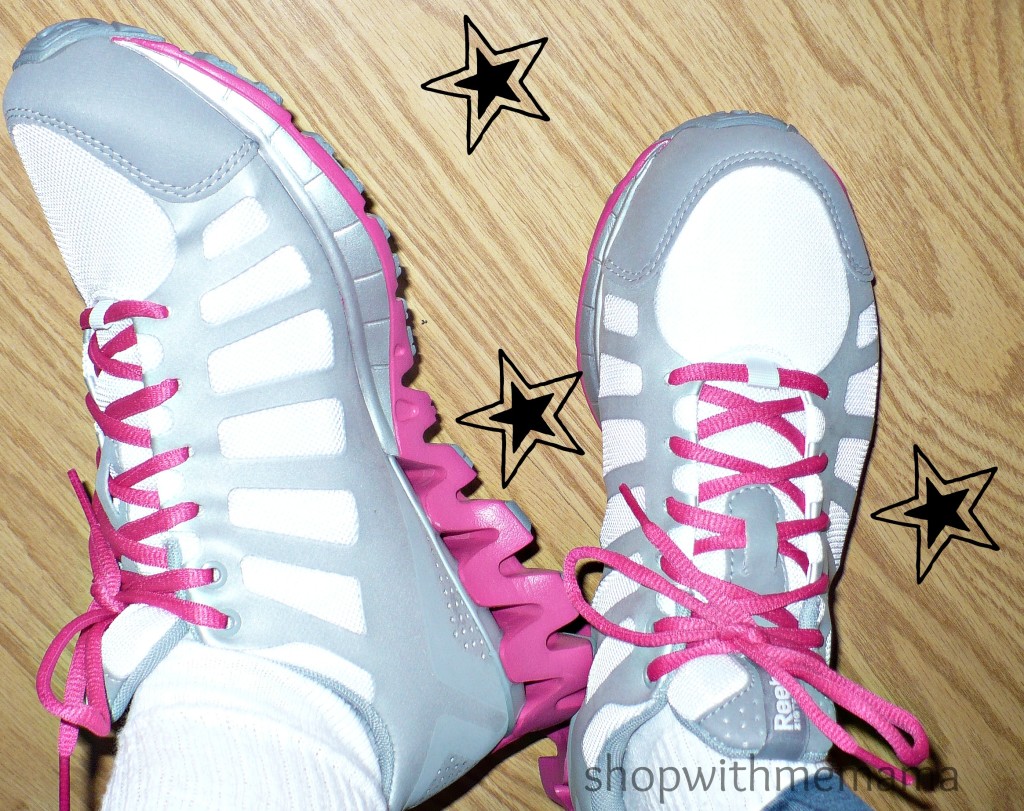 LOVE The Color, Don't You???
Though it did take a bit to get them (about 4 business days), I have received them and just adore the heck out of them! I bought the Reebok Women's Zig Kick in the white, silver and pink colors.
They are truly the most comfortable shoe I have ever put on my feet. I love how light feeling they are, no weighing down on my feet, and I love the style! They feel supportive and fit my foot like a comfortable glove! They are true to size and the width is perfect.
I also like how they are 'breathable' and when I workout or do some strenuous activity, my feet don't get all wet and sweaty. Sure, they still sweat, but not like the other shoes I have owned. So I am really pleased with that.
The ultra-responsive Zig Kick sole really gives me a spring to my step! These are comfortable and totally adorable! I have worn Reebok shoes before, but none that were this comfortable.
It felt so nice to be able to get out and buy something for me. I have not been able to do that in so long!! Me and my daughter went out and when I ordered my shoes from Famous Footwear, my daughter spotted a cute pair of shoes that she really wanted, so I had enough credit left over, after I ordered my shoes and picked them up, for her to get her shoes!
The only downfall with these shoes is the price. But, right now, Famous Footwear has them for $69.99 (they are on sale!). So, that was my only downfall with these shoes, otherwise, they are awesome!
So, if you are shopping for a great pair of running shoes/workout shoes, I recommend checking out the Reebok Women's Zig Kick Running Shoe!