Congrats to Ashley Bree Perez
*Products received. Opinions are my own. This post has my affiliate links.

We all have it. Those unwanted hairs that seem to pop  up in the most weird spots.. The hairs that just won't quit.. the hairs that will not leave.. the hairs that are thick and rooted in your skin, real well.. the hairs that are annoying. Ya, those hairs!
I hate to say it but I have those hairs on my body. I try my hardest to make sure I take care of them when they do decide to emerge, but sometimes, I just don't see them! HATE it when that happens..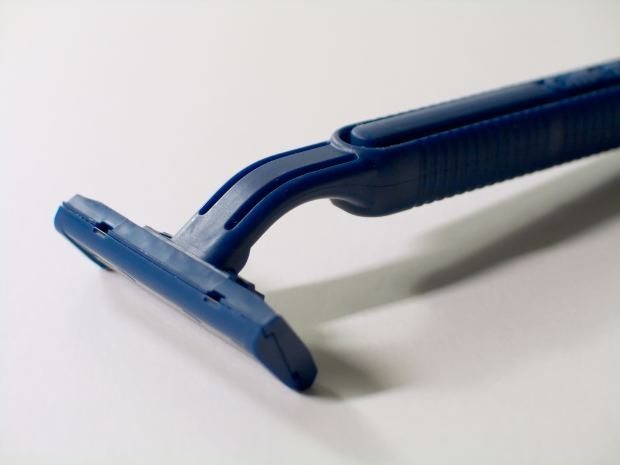 So, the question is..
How Do I Remove Unwanted Hair Without Shaving? You see, I dislike shaving, but it seems to be a very quick fix for busy people like me. I have to shave my legs and other things, EVERY single night. I cannot STAND stubble, eww, just NO! So ya, I shave lots.. But I dislike it so much!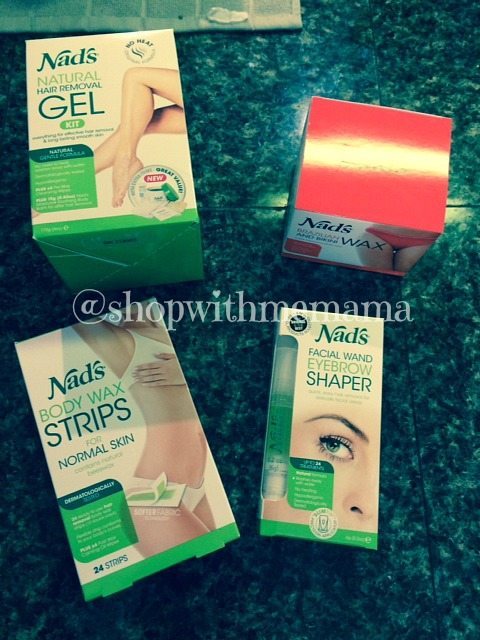 I am, by nature, a fuzzy (think peach fuzz) gal. I don't like it but I have it. So, when I was sent some waxing products from Nad's, I took advantage of the situation as soon as the products arrived at my doorstep. In my room I flew, to try out these products ASAP.
Yes, I have tried waxing before, but never with this brand (I don't think?). I really liked the wax strips that were all ready for use. The wax is already on the strip, you just put it on your thick, unwanted hairs and rip it off.
I received the following products:
Body Wax Strips
Brazillian & Bikini Wax
Facial Wand Eyebrow Shaper
Natural Hair Removal Gel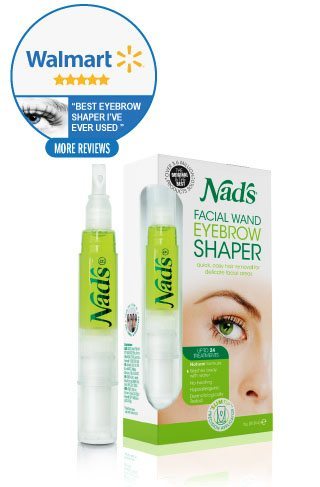 The Facial Wand Eyebrow Shaper is great for doing some little touch ups around the brows. I used it around my brows to get those access hairs that have strayed. I like a good, smooth brow!

The Brazillian & Bikini Wax
is neat. No Strips are required, which I thought was different! This has more of a hard wax formula which is made specifically for those more tender areas with coarser hairs. This also has a pleasant scent (mangos and peach?). Each tub should give you one full brazilian wax or 2-3 bikini waxes. The BEST part about this kit? It has some really cute templates you can use, to personalize your nether region (Landing Strip, Bermuda Triangle, Heart Breaker and Thunder Struck) Ha! There is also a 'how-to' video on YouTube you can check out 😉

The Hair Removal Gel Kit comes with cotton strips that are actually washable, which is nice. That way I can reuse them when I need to and not worry about running out of them. This is hypoallergenic and dermatologically tested. The gel wax smooths on your skin and melts with your body heat. The gel is completely water rinseable. This is great for people with super sensitive skin. I have not tried this one yet, but plan to soon.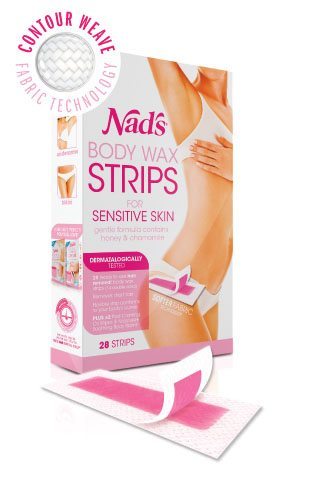 The Body Wax Strips are the ones I was talking about earlier. They already have the wax on them! These strips make it all quick and easy to remove unwanted hair, pretty much anywhere. With added honey & chamomile the specifically designed wax strips help to soothe and calm the skin while gently removing hair as short as 2mm. Suitable for legs, arms, underarms and bikini. I have used this on the bottom part of my legs and it worked really well for me.
With Valentine's Day coming up, I kind of want to clean up a bit…
Buy
You can purchase these wonderful, natural hair removal products online at Amazon.com
.
Win!
One person will win the following products:
Body Wax Strips
Brazillian & Bikini Wax
Facial Wand Eyebrow Shaper
Natural Hair Removal Gel
How?
Easy! Just use the Rafflecopter form below! Good luck to you all 🙂
Rules:
Contest is open to US 18+. Giveaway will end on March 4, 2015 at 12 am PST. Winner will have 48 hours to confirm their win, after I email them, or a new winner will be chosen. Sponsor is responsible for sending out prizes. I am not responsible for lost or stolen mail. Sponsor is responsible for shipping out the prize.