Congrats to Terra PainDispatcher Heck
*Product received. This is a holiday feature ONLY. 

It is definitely hard to shop for my hubby for ANY holiday. He either needs something or he doesn't. There is NO in between, which makes gift giving near to impossible. I WANT him to use the product/s I buy him, so I have to really do some digging on what he really really wants/needs. It can prove to be a chore.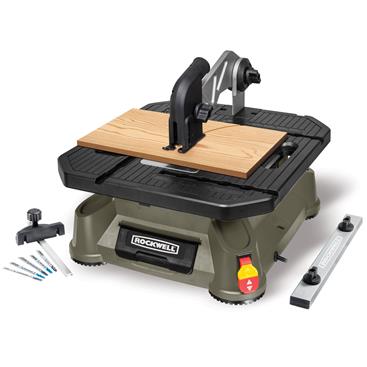 Thank heavens for tools. My hubby loves tools and though he has plenty of them, he is ALWAYS happy to receive another one. That made me happy! Rockwell Tools had contacted me for a possible tool review, so that was even better! My hubby was going to be happy and I was going to not have to scouwer the internet for a gift he may not like. Win/win!!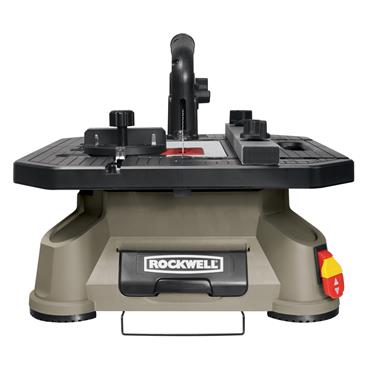 I sat down with my Mother-in-law and we both decided he would really like the Rockwell BladeRunner X2 Portable Tabletop Saw, because he did not have one yet! Oh ya! We knew he would use this and really like it. So happy!
It arrived very quickly and that made me even happier! Can't wait to see what hubby thinks of this tabletop saw! I know he will adore it and I can have him get some MUCH needed projects around the house done!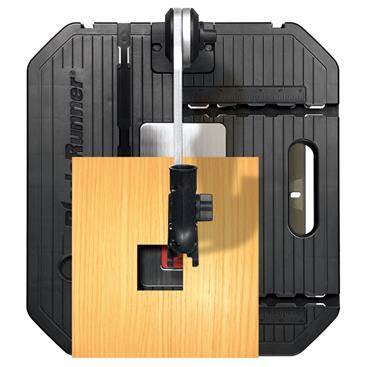 About The BladeRunner X2 Portable Tabletop Saw:
The Ultimate Cutting Machine is back and better than ever! The all-new Rockwell BladeRunner X2 features increased portability and versatility, making this portable tabletop saw a must-have for any project. The BladeRunner X2 boasts a smaller, more compact size, but also features a larger rip fence and hold-down guard & splitter for improved control and wider cuts. A convenient, built-in tabletop handle makes your BladeRunner X2 the go-to saw that goes anywhere.
Sets up in seconds to cut wood, metal, tile, aluminum or plastic
Lightweight and easy to carry, weighing less than 15lbs
Instant, tool-free blade changes & compatible with any t-shank jigsaw blades 4″ or less
Easy-to-use, both hands are left free to control your cuts
Dedicated steel rip fence with large scale for accurate rip cuts
On-board storage for miter gauge, rip fence and blades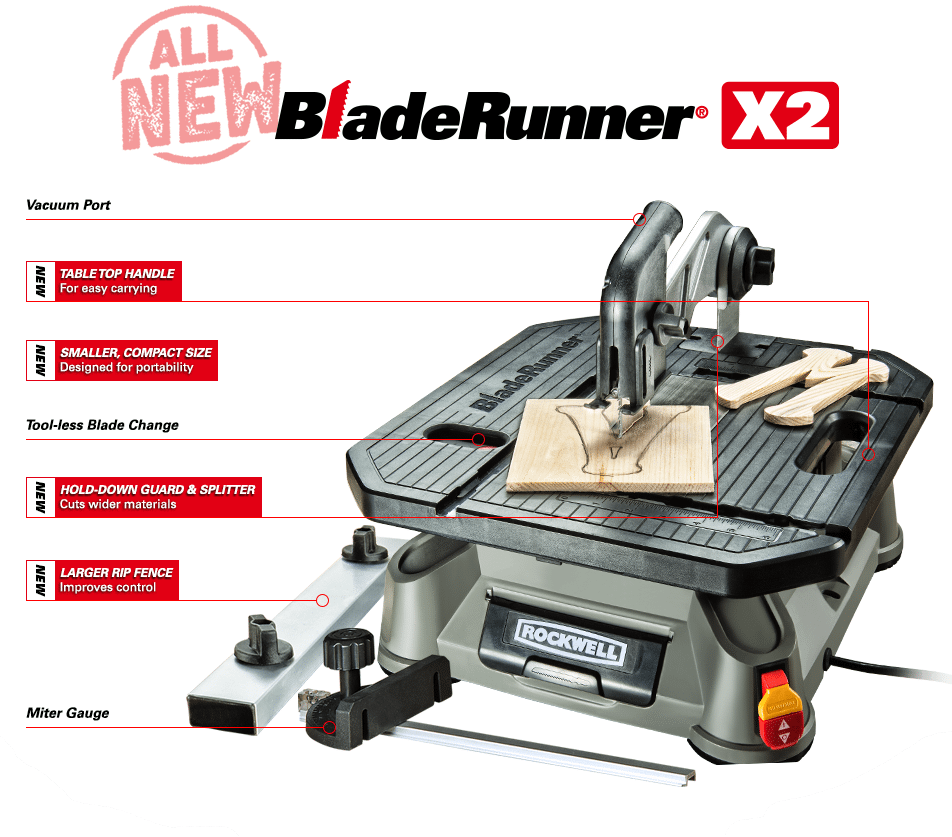 Buy
You can purchase the Rockwell BladeRunner X2 Portable Tabletop Saw online at https://www.rockwelltools.com. It retails for only $119.85. You can select payment options and pay 3 easy payments of only $39.95 (if you can't afford the full amount now!).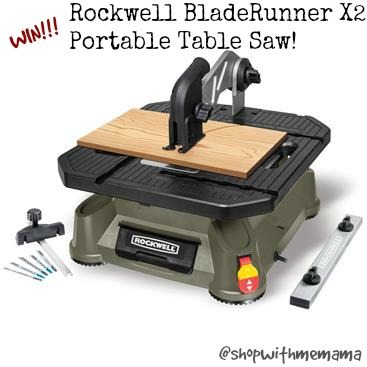 Win
One very lucky individual is going to win the Rockwell BladeRunner X2 Portable Tabletop Saw! yay!
How?
Easy! Use the Rafflecopter Form Below! Remember, the Contest Rules Are Always Right Under The Rafflecopter Widget Under 'Terms &
Conditions'. GL!