*Product received. Opinions are my own. This post includes my affiliate links.
I have never seen anything like this awesome LED light up ball! It is so neat and my kids and I love it. Not only does it light up beautifully, but you can also float it in water! Talk about a fun time doing that!
This is a rechargeable Cordless Color Changing Mood Light and is a cool, unique light for home decoration, parties, and even the swimming pool! Buy a few of these LED light up balls and you have some awesome decorations for a party or get together. I love floating this LED light up ball in my bath at night. It is SO relaxing and I really enjoy watching as the colors change though I do prefer the soft glow of the blue color. So relaxing!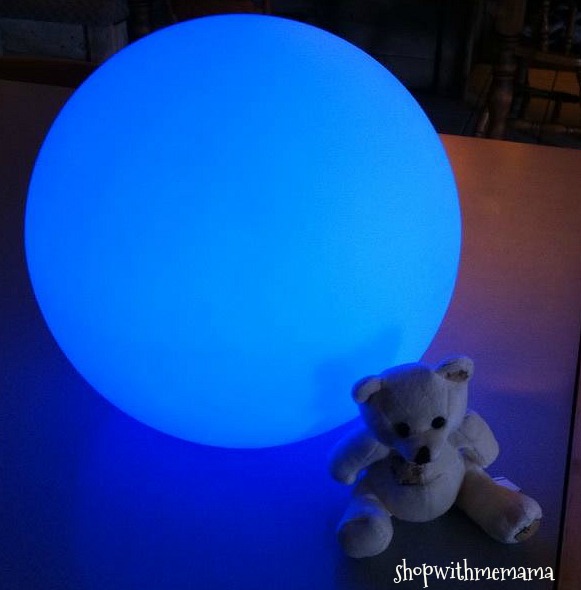 These LED Light Up Balls come in two different sizes. I received the 12″ in a ball, but it also comes in 8″ too. You can also get these in a shape of a mushroom, stump, Christmas tree, pyramid, and block! Totally fun and unique and definitely a conversation piece for anyone who sees it!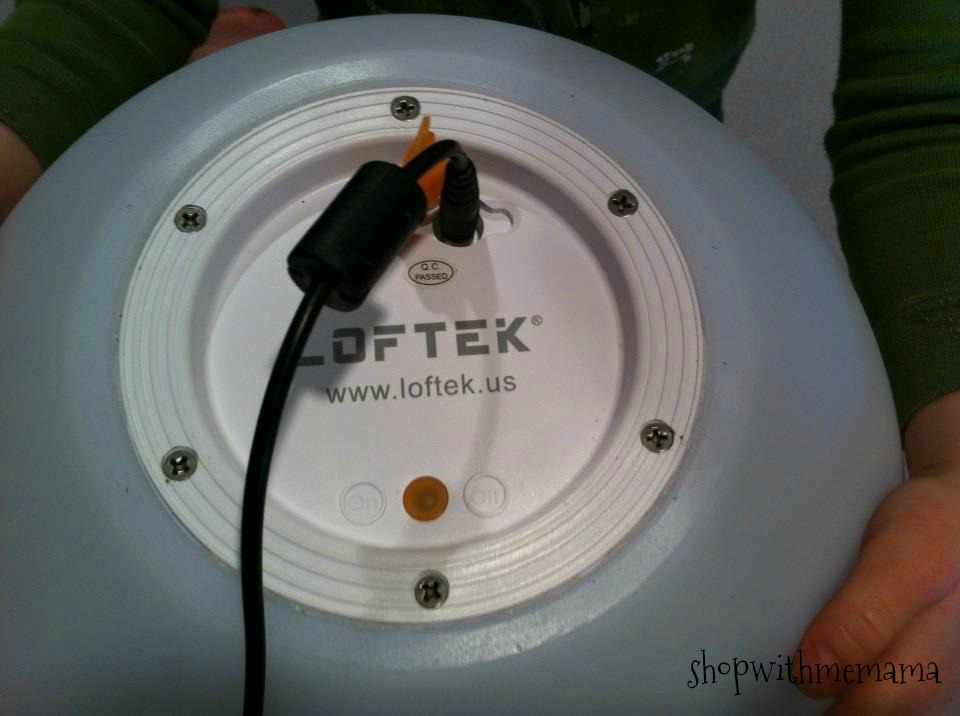 The LED light up ball comes with a handy remote control so you can easily change the colors of your light up ball from across the room. The LED light up ball has 16 beautiful RGB colors and 4 lighting modes and is rechargeable with included AC adapter (has a 6-12 hour battery life after a full charge). I am happy to hear that the LED light up ball is Eco-Friendly and Completely free of UV, IR, lead, mercury, and other toxic elements!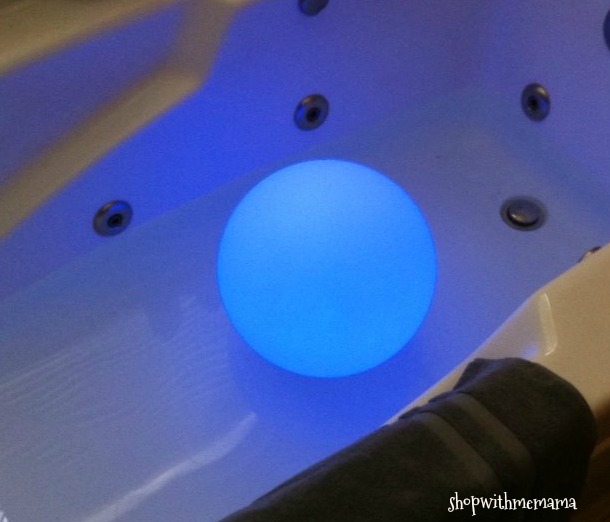 And, like I stated above, is fully waterproof and dust-protected. Fully useable both indoors and outdoors with no issues. Just don't submerge this ball in water (duh!). Plus, the company stands by their products with a 12 month, unlimited warranty and support when you purchase from LOFTEK. The LED light up ball is a cool, stylish piece of decoration for any setting!
4 Ways You Can Use The LED Light Up Ball
Use for a birthday party (adult or child's!). You can use one or 10, the choice is yours. Put these fun, LED light up balls around the party room for a fun look. These balls can even do a strobe light, so that is perfect for party mode! Get everyone excited to go to your parties!
Float in an outdoor pool for a fun nighttime glow! These are absolutely beautiful floating in the water. You can choose which color you want or let the ball choose for you by slowly changing to each color on its own. Or you can turn one one to do the strobe lights, the other one to do something else! The choice is yours and you will love the way it looks!
Float in your bathtub! This is my all time favorite way to use my LED light up ball. I LOVE having it on the color blue, it is so beautiful. I turn the lights out in my bathroom and let the ball float in my bath water. It is SO relaxing to soak in my tub watching this beautiful, soft glow glide over my bubbly bath water!
In your child's room. Sit this on his/her dresser or a shelf and let them fall asleep to the beautiful colors that blend in and out, making for some fun, sleepy time for your kids! My son loves having the LED light up ball in his room when he can't sleep. It helps him get tired, just watching the colors change. And, he said it comforts him too.
There are plenty of other ways you can use the wonderful LED light up balls, the choice is yours. I am really pleased with our light up ball and plan to buy a few more (the 8″ ones) for my kids birthday parties and family get togethers. They are just so fun!
Check out my Facebook Video of this beautiful LED light up ball in action! So pretty!
Buy
You can purchase the LED Light Up Balls and other LED light up products online at Amazon.com. The 8″ ball retails for $29.99 and the 12″ ball retails for $62.99.
Win
One person is going to win a LED Light Up Ball! Yay!
Rules
The contest is open to US 18+. Giveaway will end on April 17, 2017, at 11:59 PM MT. The winner will have 48 hours to confirm their win after I email them, or a new winner will be chosen. I am not responsible for lost or stolen mail.