*Product received. Opinions are my own.
My floors in my kitchen area get SO dirty, very quickly. I have to clean them twice a day, sometimes more. We live out in the country and my husband works on a ranch, so when he comes home, his boots are dirty! I always have to get after him to take off his boots!! Ugh.
Having something to clean my floors, that works really well, is essential! The Shark Genius Hard Floor Cleaning System is my newest BFF. This hard floor cleaning system is just what the doctor ordered.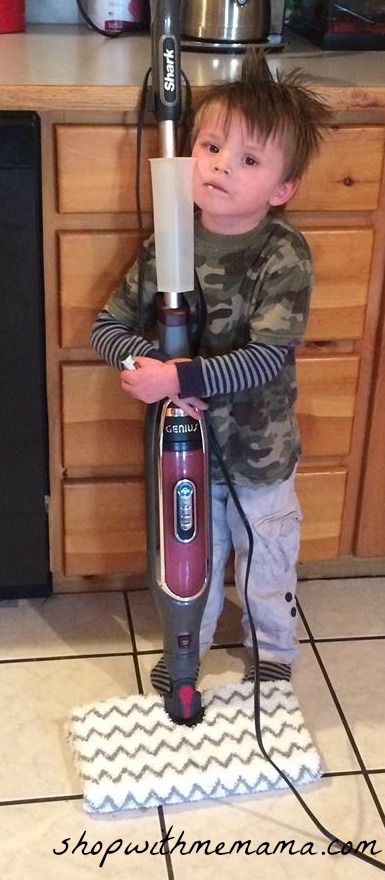 This helps me to clean my floors thoroughly and quickly. It is easy to use and is flexible so it gets my floors extra clean! It cleans up the dirt and it sanitizes my floors, which I love so much! It is user-friendly and glides across my floor effortlessly.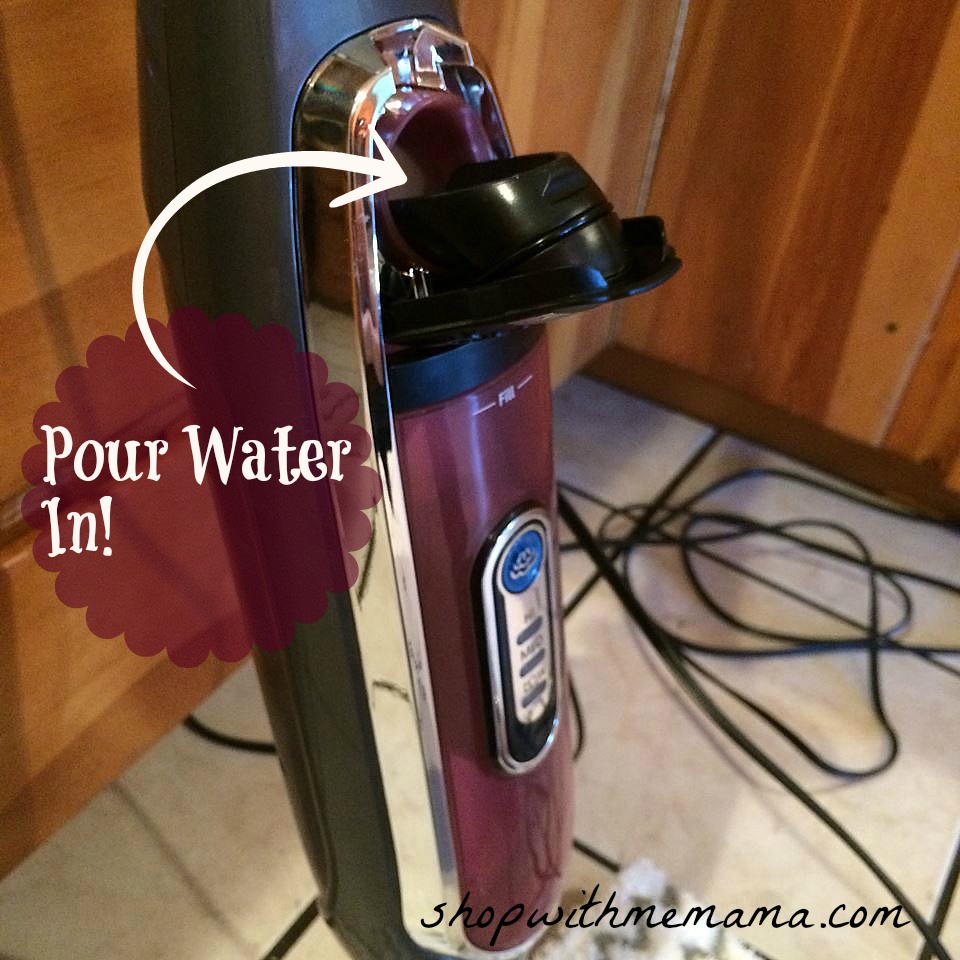 The setup is easy. I had my brother do it and it probably took him about 15 minutes. Soon I was mopping my floors! I use this once a day because it deep cleans my floors so well which definitely saves me some time.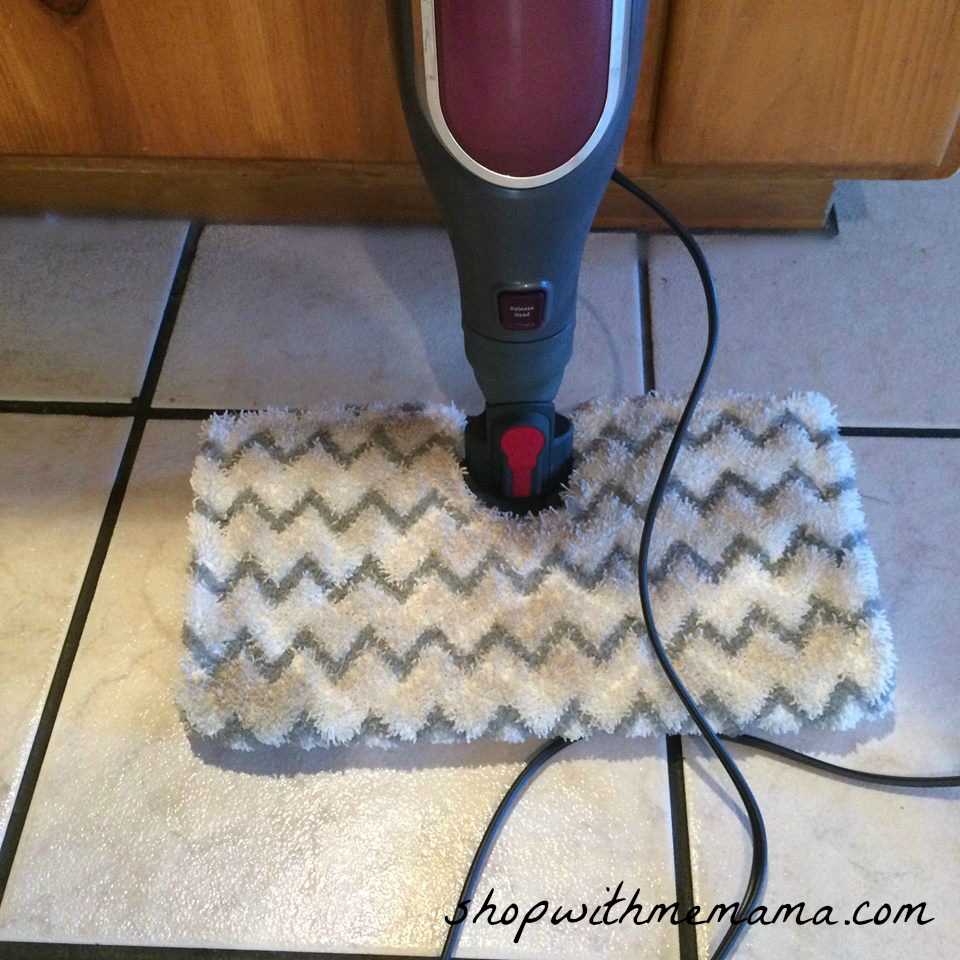 To fill The Shark Genius, you simply open up the tiny compartment door on the front of it and using the plastic cup it comes with, you carefully pour in the water making sure not to overfill it. Then close the lid securely. Then, just plug it in and select which button/setting you want  to use. It starts making a sound and soon it is ready for steam cleaning your floors! I love that no chemicals are needed because my toddler followed me around getting in the mist at times.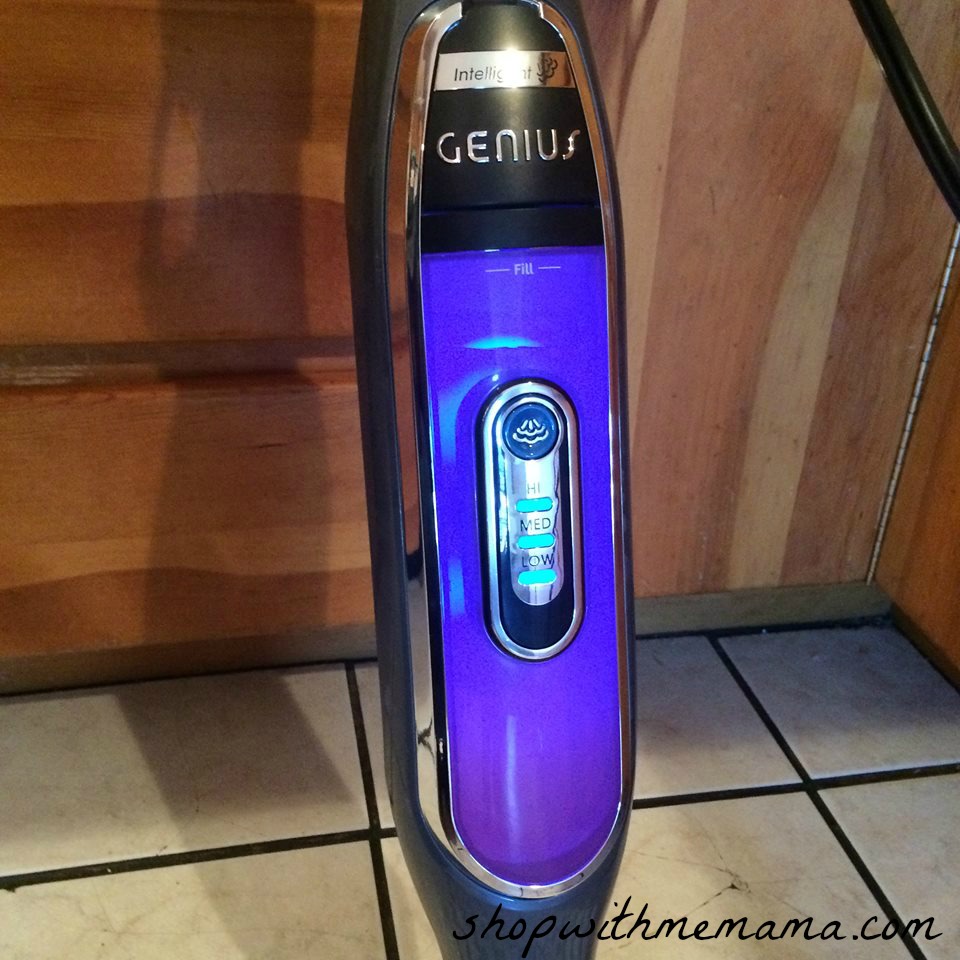 I also really like that when I need an 'extra boost' in cleaning, I just flip my mop over and it gives my floor an extra blast of mist/steam that really gets those tough to take care of stains/spots. Another thing I like is the long cord. Makes it easy to get my whole kitchen at  once without having to plug it in somewhere else.
When I am all done steam cleaning my floors, I simply press the 'release' button on the cleaner and the pad falls off. No more touching dirty pads! Yay for that!
Buy
You can purchase the wonderful Shark Genius Hard Floor Cleaning System online at http://www.sharkclean.com/. It retails for $99.00.
What Do You Think Of The New Shark Genius Hard Floor Cleaning System?