If you are like me, a nice semi-long soak in a hot bath at the end of a LONG day is quite nice! It is hard to do, but on occasion I get to do this! I usually take a bath on the weekends when my hubby is home to watch the kids!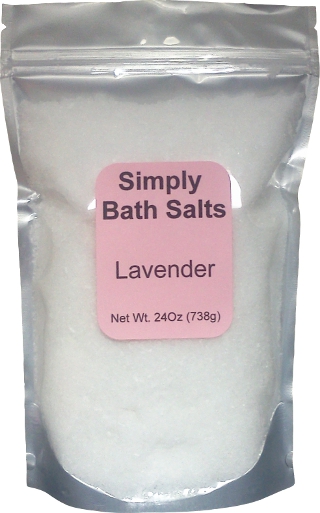 So, when I am able to take a bath, I do it right! I light candles and play relaxing music and I use bubble bath or I will use nice bath salts to soak in.
I received some lavender bath salts from Simply Bath Salts. Oh my was I eager to try them out, but it was only Wednesday, sigh.. My baths don't come until the weekend. Needless to say, those lavender bath salts were taunting me for about 2 days until I actually got to experience them.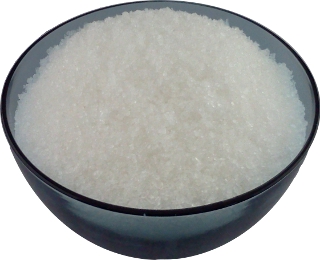 First of all, the lavender bath salts smell amazing! Like lavender, of course! Talk about a relaxing scent to soak in 🙂
At Simply Bath Salts, they provide all natural bath salt that is produced with the highest quality organic ingredients available. Their packaging, for example, is not only recyclable, but cost extremely effective! They avoid artificial and synthetic additives, but use exclusively source certified organic scents and oils in all of their natural bath salt blends and they never test on animals  and all products are proudly manufactured in the United States. Now isn't that NICE?!
I love how the lavender bath salts infuse my whole bath with over a dozen pure essential minerals through a rich combination of Atlantic Sea salt, Epsom salt, and Dead Sea salt. The Aromatic Lavender oil is so relaxing to me and I love soaking in it. After soaking in a bath of the Simply Bath Salts Lavender Bath Salts, my skin truly feels more hydrated and much softer then it was before I entered my tub. I really don't need any moisturizer after a soak in these bath salts. Love it!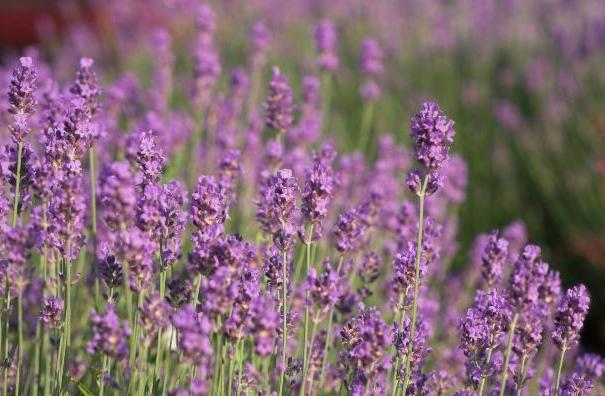 These salts are individually hand packaged and made the day they are ordered! They put the date on the package, when it was made, so you know. They don't believe in having their products premade and just sitting around in a hot warehouse, which I thought was good! They also use their own blend of Dead Sea Salt, Atlantic Sea Salt, and Epsom Salt. The size and texture of the granules create a good texture that dissolves easy and holds scent well.
Atlantic Sea salt, Dead Sea salt, Epsom Salt, organic Jojoba oil, organic Lavender (Lavandula angustifolia) essential oil
*If you are pregnant, have blood pressure issues, health problems, epilepsy, or are under medical supervision in any way, consult a doctor before using bath salts*
Buy
You can purchase the Simply Bath Salts online at http://www.simplybathsalts.com/
I received one or more of the products mentioned above for free using. Regardless, I only recommend products or services I use personally and believe will be good for my readers.