*Product received. Opinions are my own.
Sleeping is not something I get a lot of. I sure most parents can agree, sleep is on the back burner most of the time. Sleep is overrated anyways, right??
Anyways, when products come along that are said to help you sleep more soundly, I find myself really interested and wanting to find out more about the product. One product that got my attention recently was the Nox Smart Sleep Light.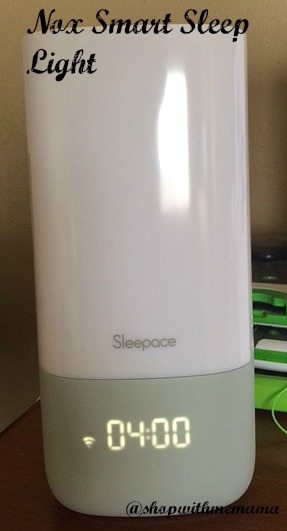 How To Sleep Better Just By Using This Product
The Nox Smart Sleep Light is a smart alarm and wake-up light. It is designed to turn your bedroom into a sleep-friendly environment. The Sleepace App syncs with the Nox Smart Sleep Light to monitor, track and improve sleep quality.
Nox Smart Sleep Light is attractive and would look great in any bedroom. I really like the design. On the bottom part of the sleep light, there is a digital clock. Even when you unplug the sleep light and then plug it back in, the clock will reset itself, which I loved.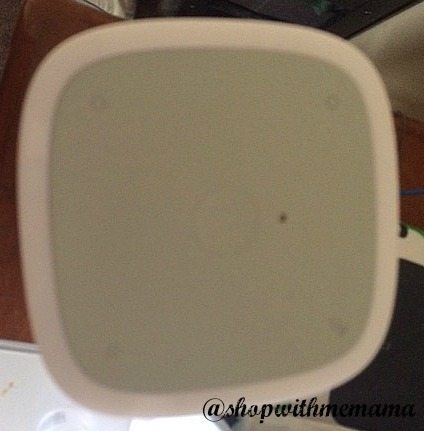 Nox displays time and temperature on the front screen and comes with a USB port to charge a smart phone or tablet, eliminating the need for an alarm clock or charger in the bedroom! My son and I LOVED that!
Simply place Nox on your bedside table and open the Sleepace application on your mobile device. The application will prompt you through a seamless set-up that takes just minutes and your Nox is ready to use. My 10-year-old set it up in about 5-10 minutes. Easy to do!
I gave this to my oldest son who is 10. He has a very hard time falling asleep and staying asleep, so I really wanted to see if this would work for him.
Set Up Is Easy!
The setup is very easy to do. Just install the Sleepace App if you want, and sync it to the Nox Smart Sleep Light. Easy to do. Then just add your settings, set up your profile, etc and you are done. When it is time to go to sleep you can turn on the 'red' light, which is SO soothing. You can dim it or brighten it, which I also really liked because each person is so different!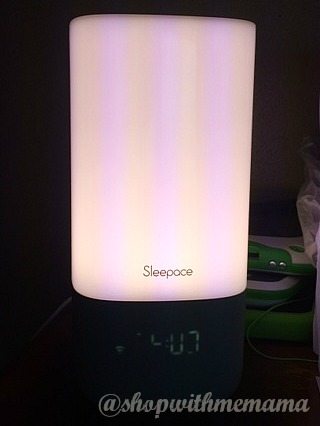 The Nox Smart Sleep Light gives you light and sound programs that will adapt to your personal body clock! In return, it will positively impact your sleeping conditions. The light technology is designed to produce red wavelengths, which can raise the secretion of Melatonin in your body. The soothing sounds are played to help you fall asleep more soundly. If you don't want the sounds on, but only the red light, you can do that too. The App will tell Nox to turn off once you've fallen asleep! This is truly a really unique sleep light and my son really really likes it!
How Are You Sleeping?
Nox also contains sensors that monitor the temp in the room, humidity and CO2 conditions! It also picks up ambient light and noise in your bedroom! All of this combined with the sleep data the Sleepace App will give you will let you know how you can improve your sleep habits and how you are doing on your sleep! It was neat for my son to read the data and find out what is impacting his sleep and help him form healthier sleep habits.
Wake Up The Right Way!
The Nox Smart Sleep Light allows you to wake up the way you want to wake up, which is slowly! Being woke up from a light sleep vs. a deep sleep, leaves you feeling refreshed. The Sleepace App will let Nox know when you are at the lightest part of your sleep cycle and Nox will wake you up within 30 minutes prior to the time you set. That way, you wake up at the right time for YOU!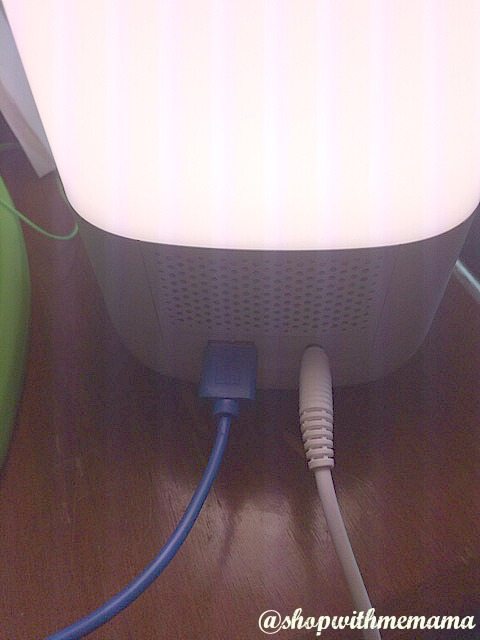 My Son's Thoughts
My son loves the red light and he likes being able to control this sleep light and make it his own. He said since there is a light in the room with him, he has been able to fall asleep quicker than usual. He also said he feels more comfortable with the sound machine part of the sleep light. The sounds are nice and help him calm down and fall asleep faster. All in all, he really likes this sleep light.
Buy
You can purchase the Nox Smart Sleep Light online at http://www.mysleepace.com. It retails for $149.99.