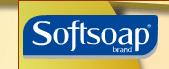 We always have Softsoap products around our home. I just have always liked the brand. They smell great, clean good and are always coming out with a new scent or product!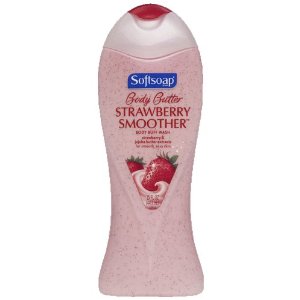 The new product they have now is the delicious Strawberry Smoother Body Butter wash, YUM! It smells soooo dang good, I want to eat it 😉 It smells like strawberry shortcake, it seriously does!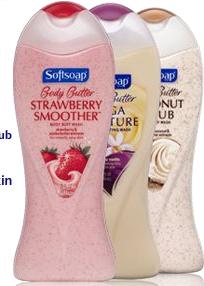 Since summertime can take its toll on your precious skin, with swimming, being outdoors in the sun and going to the beach, your skin can dry out! The Softsoap Strawberry Smoother Body wash not only smells dreamy, it is a very creamy, moisturizing body wash, that soaps up nicely on your skin with little moisturizer beads in it,  and rinsed off nicely (no yucky residue left on my skin like some washes leave), leaving my sun-kissed summertime skin, soft, moisturized and smelling oh so good!!!
Cons?
It did not really exfoliate my skin, unless I used a loofah with it, but it certainly helped my skin maintain moisture and left it super soft.
This product features:
Jojoba butter extract for smooth skin
Refreshing fragrance
Made in the USA
A Bit About Softsoaps New Line:
The Softsoap bar soap line (launching August 2011) – Locks in moisture and was specially created to excite your senses. The line will be available in three delicious fragrances- Juicy Pomegranate & Mango Infusions, Coconut Scrub and Sweet Honeysuckle & Orange Peel.
Buy!
You can purchase this at Walmart, Amazon.com and other grocery stores in August of 2011. It will retail for about $3.50-$4.50
Save!
Don't forget to check out the Special Offers Page to save money!!!
Disclosure:
I was sent product to review. These are my own honest opinions, thanks!