Congrats to Tony L Smoaks
*Product was received. Opinions are my own. This post includes my Amazon affiliate link.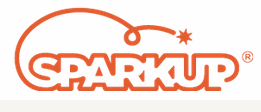 I read to my kids often, but not often enough. They do read on their own, when they remember or I remember to tell them (I know, I know..), but mainly my kids just like ME reading to them. I can't always do that though.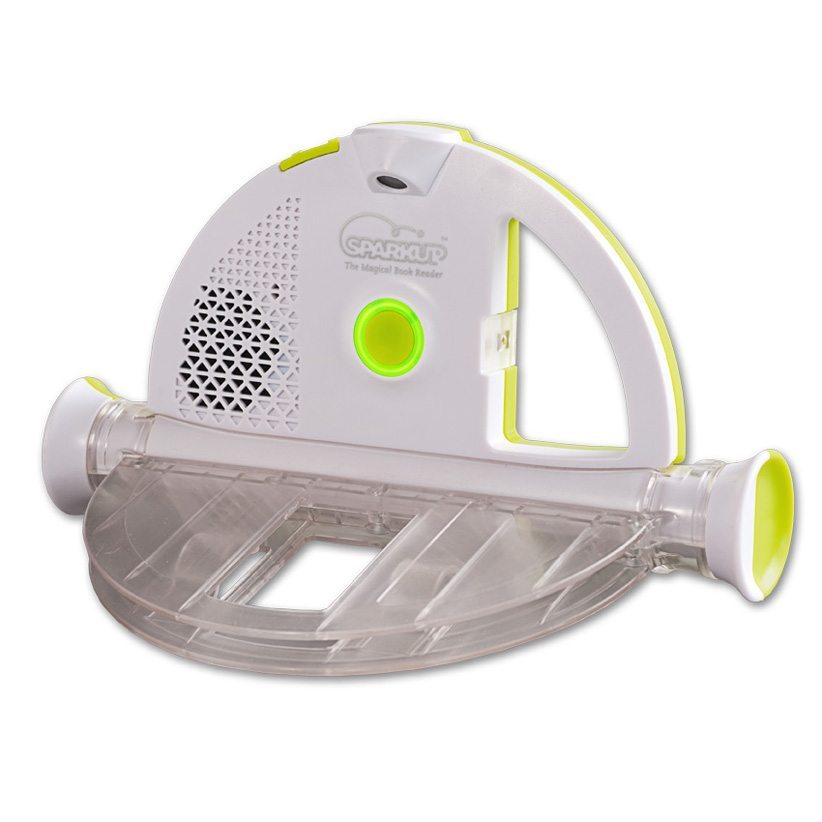 Would if there was a device that could read to your child, ANY illustrated book they own, in YOUR voice? There IS! Yep, it is called the Sparkup Magical Book Reader and we received one to review 🙂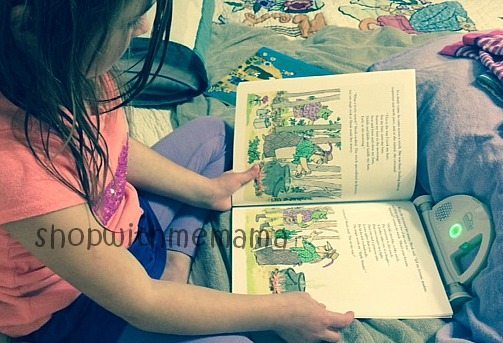 This is a new, educational toy that enables parents (grandparents, friends, etc.) to create personalized audio recordings of *any* illustrated children's book, so that your children can listen, read along and feel connected with their loved ones, even when apart!
Upon opening this up, I saw that ours came with two, prerecorded books! It also came complete with a hardcover preloaded demo book, instruction manual, one USB cable, and three AA batteries. So, everything you need to get started on a fun, learning experience!
The hardcover, preloaded demo book is a great way to get familiar with this device. It explains everything you need to know, in a VERY easy to learn and follow way. After listening and following along with the demo book, take the demo book off and start attaching your other illustrated books to it!
The Sparkup Magical Book Reader just attaches to the BACK page of the book you want to record. You have to make sure that the 'camera' is in the center of the front cover when the book is closed. Sparkup's tiny camera takes a picture of the book's front cover and each page. This helps the reader understand/remember what to do 🙂 Later on, when your child connects Sparkup to the book, Sparkup immediately recognizes its front cover! You can also record the book yourself, in any language!!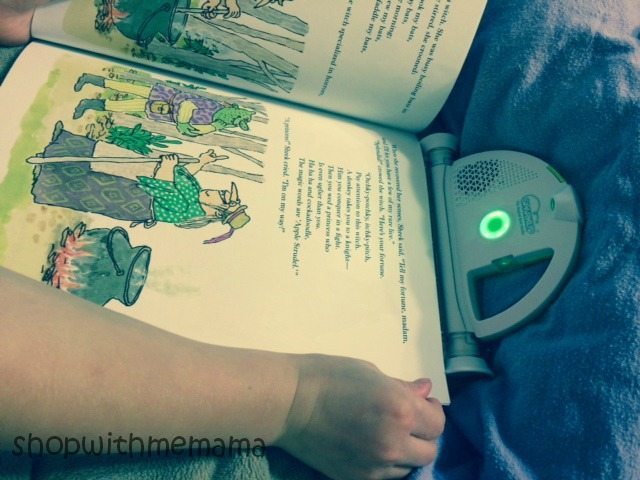 The Sparkup Reader follows your child's pace and if your child skips a page, that is okay, because the Sparkup Reader will too! It knows which page to read!
Record A Book In 3 Easy Steps!
1. Record or Download Select a picture book and record yourself reading it as you add your own personal touches and messages to the story. Or download professional recordings with sound effects of your favorite books from our online marketplace.
2. Clip Sparkup onto a Book
3. Turn the Pages as Sparkup Reads Aloud Press the center button and Sparkup automatically recognizes the book's front cover and begins reading aloud as the child turns the pages
The Sparkup Magical Book Reader can store up to 250 minutes of audio, or approximately 50 recorded storybooks. We have recorded four so far as well as the two it came with. You can transfer files onto your computer to make room for more recordings on Sparkup. It's easy! There's no software to install, which this mommy loves!
I think this is a perfect gift to a child. Whether they are learning to read or already know how to read, this is just neat! My kids love that I can still 'read' them a story, even when I am in the next room making dinner! Also, this would be a great gift to give a child with a parent in the military. Have daddy or mommy record a story to their child before they leave and surprise your child with it when they are gone! Great way to stay connected with loved ones!
Buy
You can purchase the Sparkup Magical Book Reader online at https://sparkupreader.com or on Amazon.com. It retails for $59.99.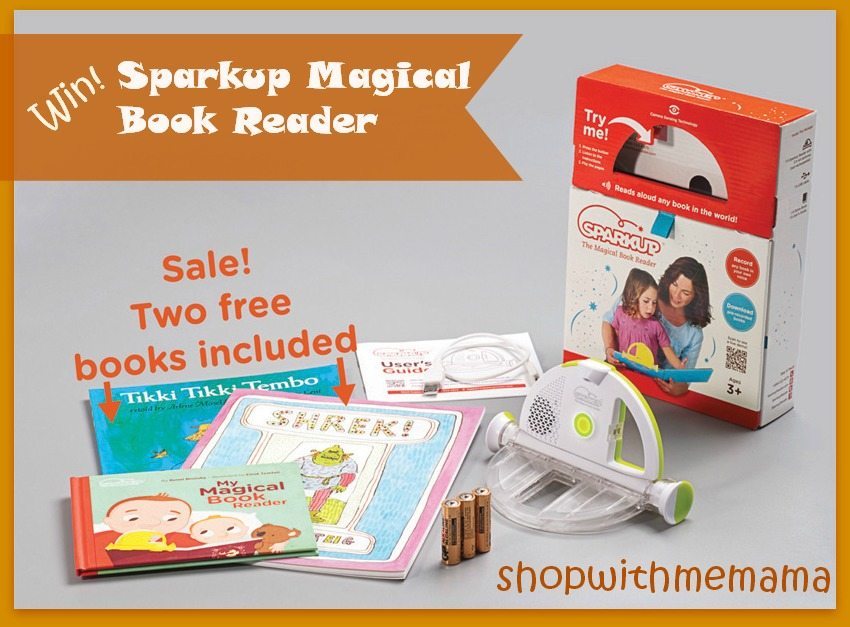 Win!
One person is going to win a Sparkup Magical Book Reader! Yay!
How?
Easy! Just use the RC form below! GL!