If you all follow my blog you know I have been trying to conceive our 3rd child now for almost 3 years now 🙁 I have been taking fertility drugs, and getting tests done and I have had 4 iuis with nada. It is VERY discouraging, to say the least, and EXPENSIVE. I am beginning to accept I may never have another child again and it breaks my heart…and miss the ones so much I have lost 🙁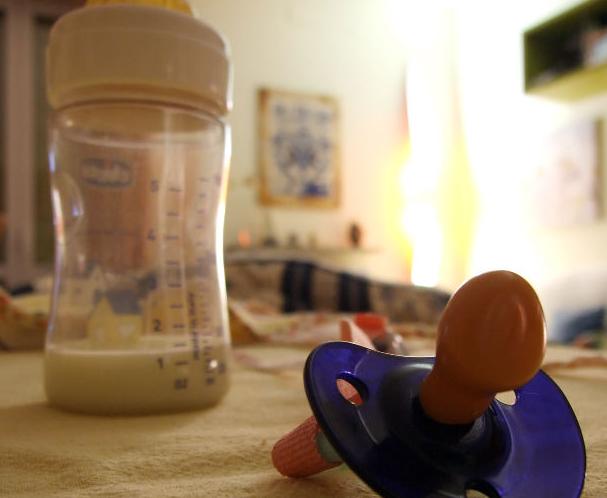 I am sooo very blessed for the two miracles I do have right now. Every day I love on them and kiss them, probably more than they would like 😉
At the beginning of my TTC journey, we did all sorts of testing, I was tested and of course, my hubby was tested too. He was a bit embarrassed to do the Semen Analysis, what guy would not be, or at least be a little bit? I certainly wish that I had the SpermCheck Fertility Kit back then! Hubby would have felt more at ease, I am sure.
Come to find out hubby's sperm are AWESOME little guys and he is all good, LOL. It is ME. Well, I think the fact that I have only one tube, is definitely NOT helping the situation 🙁 Now, I am not making any claims on this kit as I have not reviewed it, but I will tell you what their site says…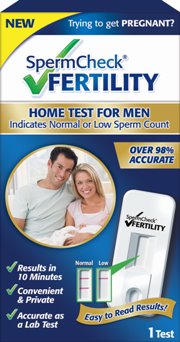 The SpermCheck Fertility Kit is an at-home test kit. Men can now test their sperm count in the comfort of their own homes! SpermCheck Fertility is the only FDA-approved, 98% accurate home test for men. Meaning it is as accurate as a lab test but more affordable and convenient and you can bypass the embarrassment too.
In only 10 minutes the easy-to-read results will indicate a normal or below normal sperm count. Since experts do believe that a sperm count test should be the very first and essential step in fertility testing for couples, this kit really makes sense to use, before visiting your doctor's office and spending money on this.
This test is non-invasive and can help eliminate or identify a potential stumbling block to conception. And if you have been trying to conceive as long as I have, you want QUICK, easy, and painless ways to help you to conceive FASTER. I hate all the tests at the doctors I have to do, blah!
Why SpermCheck® Fertility?
SpermCheck® Fertility FDA approved

SpermCheck® Fertility is as accurate as lab testing – 98% accurate

SpermCheck® Fertility is private and convenient – done in the privacy of your own home

SpermCheck® Fertility is affordable —just $39.99

SpermCheck® Fertility is fast and easy – provides easy to read results in 10 minutes
For more information about the SpermCheck Fertility Kit, please visit their site at http://www.spermcheck.com/.