Don't you hate it when you get sick and absolutely cannot cook? Your family will starve without you, correct? Nah, they don't have to. You can have Dad cook or order out, right? Nah to that too. You just want to REST and get better! You want to do NOTHING!!
Spoonful Of Comfort Soup To Cure The Flu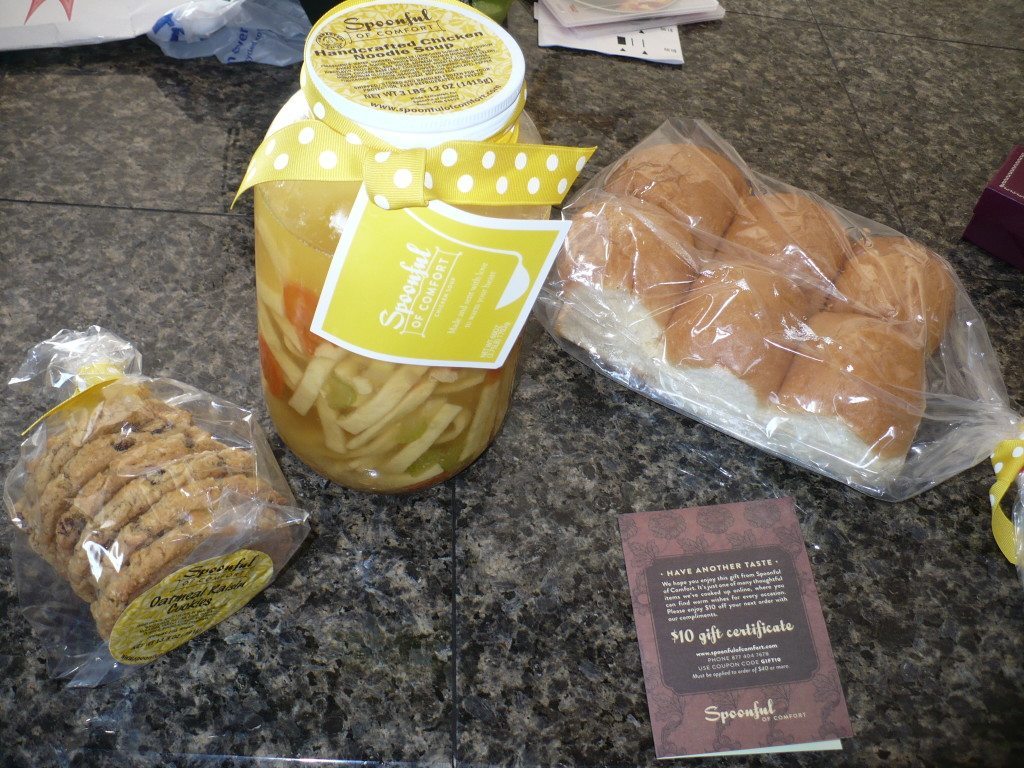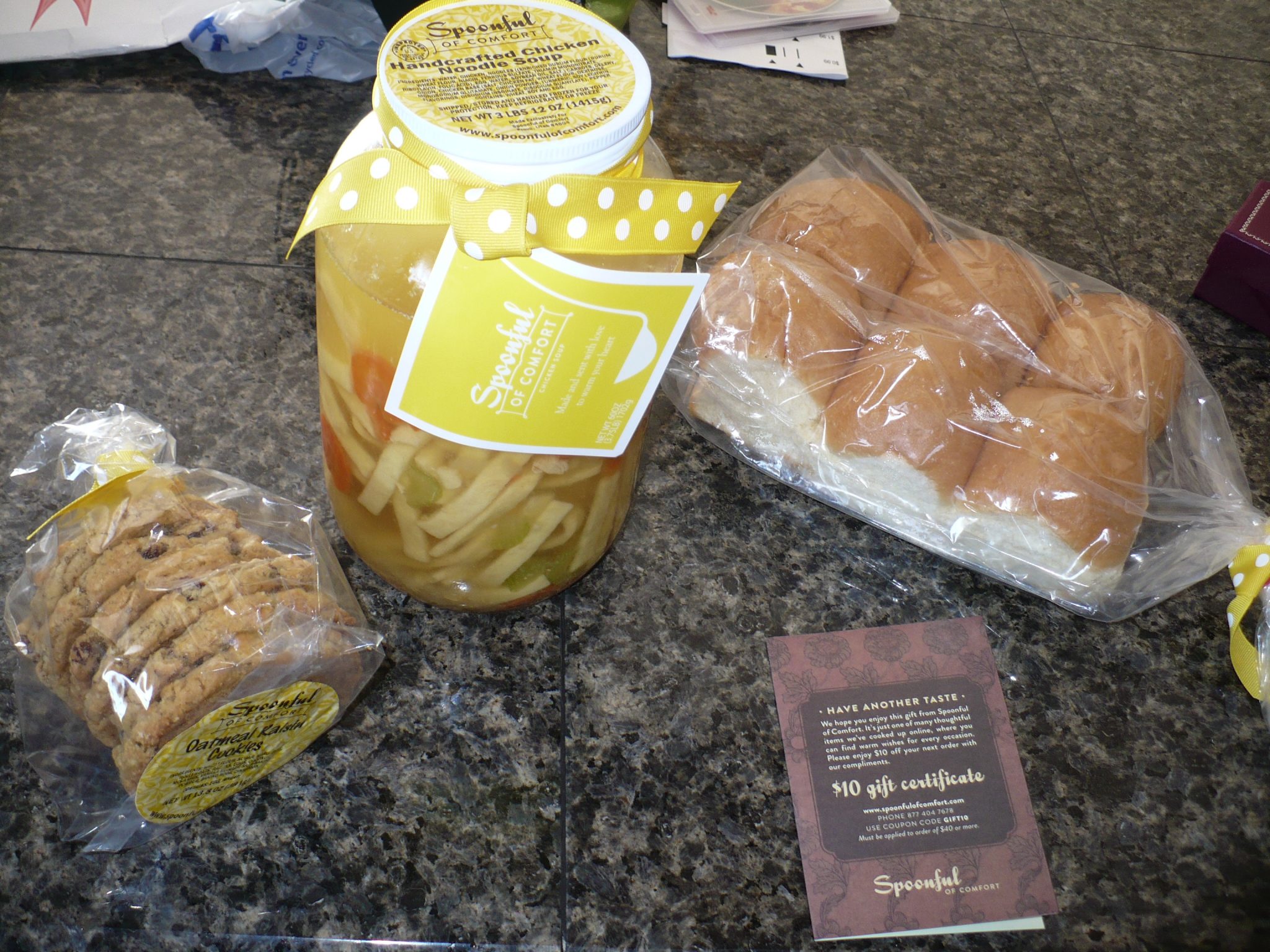 That is how I feel when I do get sick. Spoonful of Comfort can help you out with that meal. I received a delicious, home-cooked meal from Spoonful of Comfort, to review and share my thoughts with you…
The meal arrived in record time. I was impressed with its presentation and how cute everything looked. It did arrive on a day I did not feel like cooking, so that was nice too. Well, heck, I DID just have a baby, so it was nice not having to cook for once! Whoosh…

What I Received:
Home Made Chicken Noodle Soup
6 Rolls
6 Delicious Oatmeal & Raisin Cookies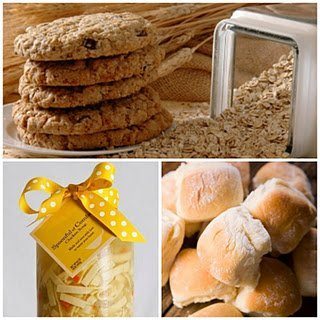 My Thoughts..
I loved the thought of this! Comfort food to your door and ready to serve! So nice! The chicken noodle soup was good, but I made it better by adding more seasonings. The rolls were okay, but they had a taste of the plastic it was in.
But, the cookies were to die for. I seriously have never tasted oatmeal raisin cookies that were this good. And these were also very nicely sized cookies! Oh, how I craved more when they were gone! YUM. All in all, I enjoyed the meal, but really really really enjoyed the cookies the most!
Now, you can order this for your college student, for a friend who does not feel well or is sad, or for just because! I know anyone I am in contact with, loves the idea of this. Who doesn't love food delivered to them?
Buy
You can check out the packages and prices, by visiting Spoonful of Comfort online at http://www.spoonfulofcomfort.com/.