My kids love Squinkies!!! We have a whole set of them and then some, LOL! They are scattered around our home and I will find them in the silliest places! They are in my purse too, to keep my daughter occupied when we are out and about 🙂
If you don't know what Squinkies are (and you have not seen the NUMEROUS commercials on about them..) then I will tell you what they are exactly 🙂 Squinkies are cute little squishy characters that come in a bubble ball! Open up the plastic bubble ball and out falls your adorable newest BFF– a Squinkie!! They are cute, come in different characters (baby, boy, girl, animals,Barbie, Disney Princess.. etc) and kids just love them!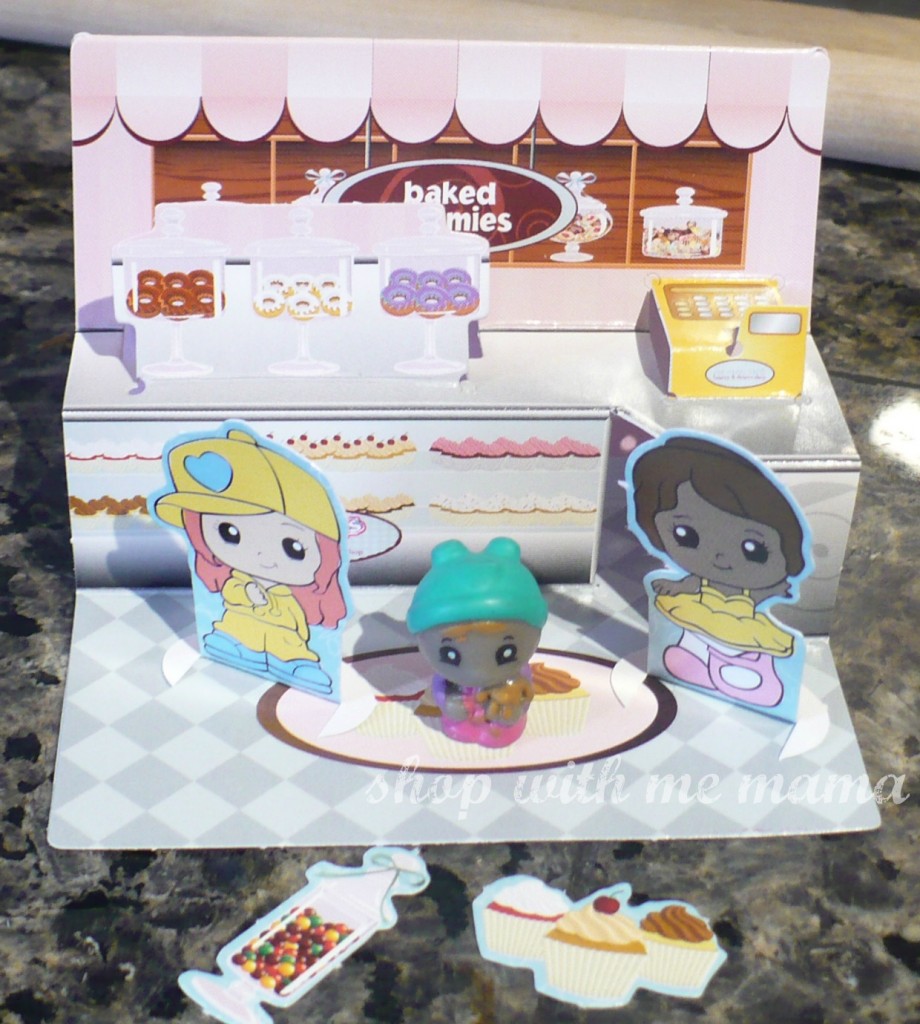 Squinkies recently introduced their new Pop Up Playsets which are totally cute. I received an assortment of them and my kids tore right into them. They are super cute. They come all in one package that includes the pop-up house and one Squinkie in a bubble ball!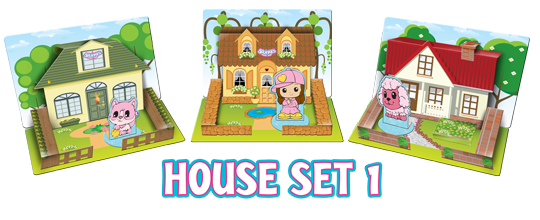 My kids had fun opening up their Squinkies and putting up their house! The house is just a cardboard type house that pops up when you open it up. It also comes with a few pop-out pieces that you can use, like an ice cream cone or drink, etc. I can see the cardboard houses not lasting long, but the Squinkies do and they are fun! This is a cute and fun addition to the already popular Squinkies!

About Squinkies Pop Up Playsets
Squinkies Pop Up Playsets are the coolest new way to experience the Squinkies world!  Each Pop Up opens to reveal a cute playset for your favorite Squinkies!  Collect and Connect all 3 of the same theme to complete your own Squinkies Pop Up world!  Take your Squinkies to the beach, grab a bite to eat, or just have fun at home!  With Squinkies Pop Up Playsets, the fun never stops! Collect and Connect all 12 themes available in Series One!
Buy
You can purchase Squinkies at Amazon.com.
*I was sent the product to review. These are my own honest opinions. This post includes my affiliate links.