*Product was received. Opinions are my own.
Halloween is a very fun holiday, isn't it? It is my second favorite holiday aside from Christmas and Thanksgiving of course 🙂 I just love all the holidays AFTER school starts. They are all my favorite 🙂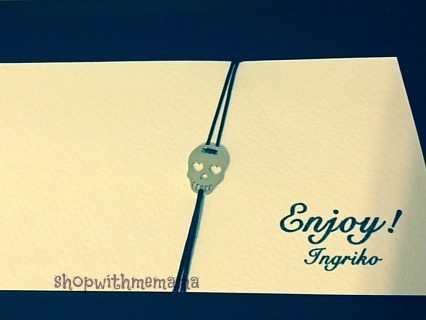 Of course, I also love all things kind of punky and fun too. What better way to celebrate Halloween (and beyond!), then with a really fashionable Sterling Silver Skull Bracelet from Ingriko? I was sent one and adore it to pieces.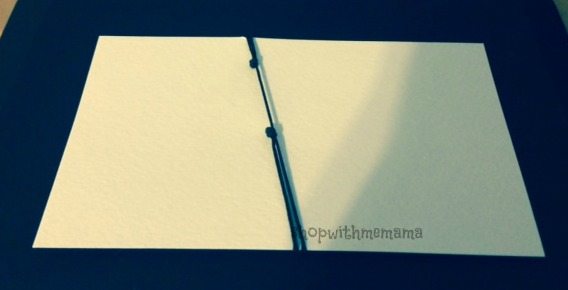 This is a VERY simple skull bracelet and I love that about it. It is a 17mm sterling silver skull charm on a silk string. It is an adjustable bracelet and has a knot system closure. Like I said, very simple!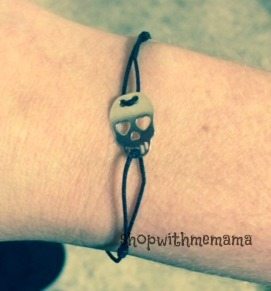 The bracelet can be worn all the time and dressed up or down quite easily. I love the simplicity of it and I have received many compliments on it, while wearing it out. I am not a big jewelry person, so this little bracelet is my newest BFF! Simple, trendy and fun!
I do have to say, that when you put this on, I did need someones help to tighten the bracelet on my wrist as I could not do it alone. In the picture above, I had not tightened it completely.
Buy
You can purchase the Sterling Silver Skull Bracelet online at https://www.etsy.com. It retails for $22.17.
Win
One person is going to win a bracelet from Ingriko's Etsy shop! Yay!
How?
Easy! Just use the RC form below! GL!