This post is all about the Stikbots Studio! I have two boys that love to create things! They were so excited to receive the Stikbots Animation Studio to review! They received the animation studio and some other packages with the Stikbot characters! And, this year, Stikbot has come out with some fun, colorful characters!
* This post includes my affiliate link.
Stikbots Animation Studio
Stikbots is easy-to-pose figures that are ready for your next Movie! The figures are built with suction cup hands and feet, which can stick to almost any flat surface.
The stage is designed for the Stikbot to be easily posed from multiple angles using their suction-cup hands and feet. Two prop boxes can be placed in front of the Stikbot to create a 3-D effect. If you have a green Stikbot, then you can flip the set to the blue screen.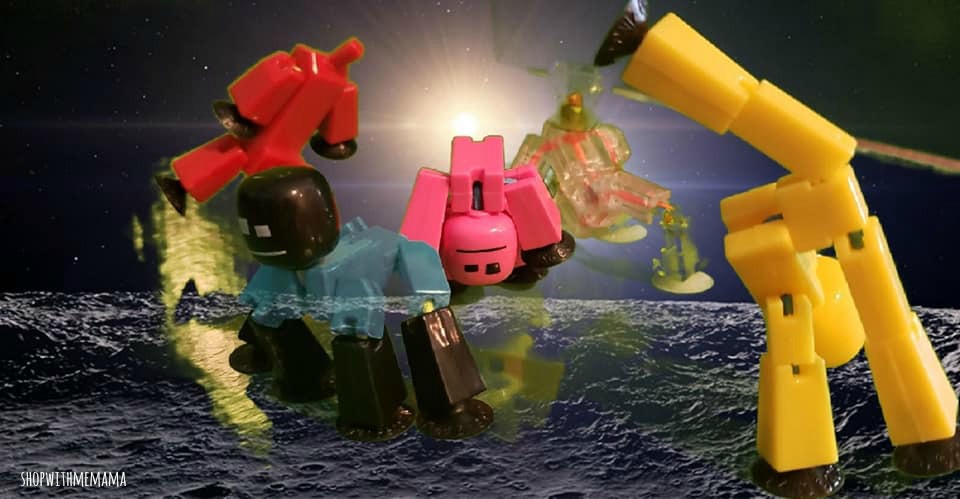 The free Stikbot Studio Mobile App (Get it on Google Play or App Store), snaps individual photos and stitches them together into a fun film that has built-in music and sound effects!
The green screen function of the app allows kids to upload their very own photos or use the images available in the App as the background in their stop-motion animation movie.
Then you can join the global community and share your creations and see what others are making too! Follow StikbotCentral on YouTube to see the original Stikbot series!
They spent a few hours setting things up and getting things just right. My oldest did get some pictures of it in action! He has not figured out the movie part yet, he is still working on that.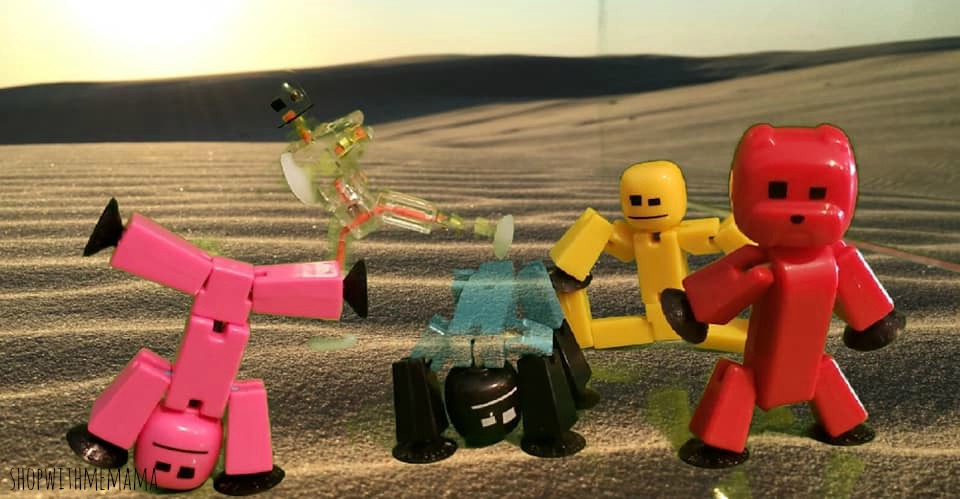 *Create, animate, and share!
*Studio Pro one sets include 1 tripod, 1 stikbot, 1 pet, 2in1 stage green, and blue screen
*With a green screen, you can capture the best photo and video and save time editing
*Easily cut and edit the footage to create the sequence you need by using a green screen
*You can digitally recreate the background of your scene
**Chocking Hazard-small part not for children under 3 years
Where Can I Buy the Stikbots Studio?
You can purchase the Stikbots Studio and additional figures at Target, Walmart, and Amazon.