Congrats to Sonya Genobles
* This post contains my personal affiliate link. Nothing was received for this post. Enjoy!
If you adore Strawberry Shortcake you are probably going to love this DVD! Strawberry Shortcake Berry Best Friends looks like it is adorable!
We all know that accepting people's help is something we should allow. We can't always do everything ourselves! I know that first hand! It can be overwhelming at best! We also know that we need to talk about our feelings and communicate what we need, so others know our needs too. Strawberry Shortcake Berry Best Friends sends a great message about how to communicate your feelings to your friends so every one is on the same page and can help each other out! Sounds cute, right? I thought so!
About This Movie!
It's friends first for Strawberry Shortcake and her favorite gal pals in Berry Best Friends! When Orange Blossom's general store overflows with a new line of fruits and veggies, she tries to handle all of the details without any help from others, and, as a result, she's exhausted! Strawberry is excited to be building a new marketplace, but has a tough time learning how to graciously say, "no, thank you." Both soon learn that talking about what you need is the berry best thing to do. When the BFFs form a new band called Strawberry and the Sweet Beats, they're all jazzed to head out on the road…except for Orange, who is afraid to admit that she doesn't want to leave home. Once she tells her friends how she feels, she's ready to set out for a rockin' good time!
Printable Coloring Page
Bonus Digital Copy of Berry Best Friends
Bonus Digital Copy of Strawberry Shortcake: The Sweet Dreams Movie (for limited time)
Fun Printable Coloring Sheet!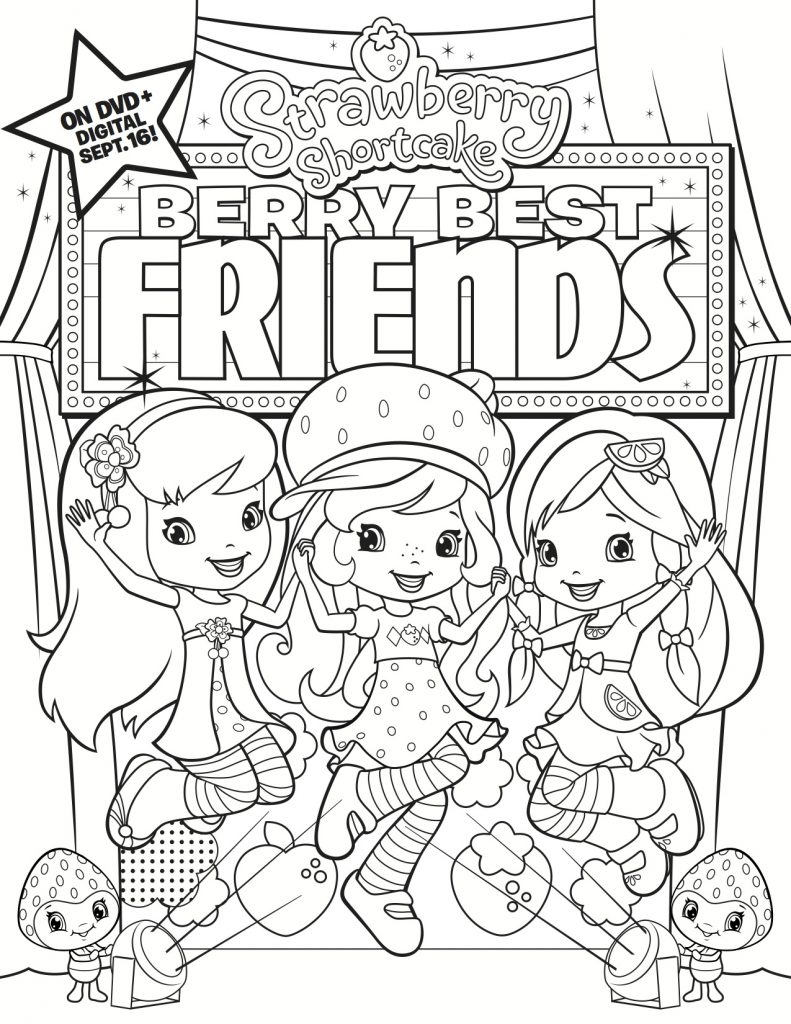 Buy
You can purchase this cute DVD online at Amazon.com or http://www.foxconnect.com/
!
Win!
One person is going to win Strawberry Shortcake Berry Best Friends on DVD! Yay!
How?
Easy! Just use the RC form below! Woot!