During the Summertime I tend to go easy on the makeup. Of course, I still and ALWAYS will wear makeup every single day (just how I am..), but definitely don't wear as much during the summer. Usually I will get new makeup products when spring/summer hit, so I will have a fresh selection of beauty loot!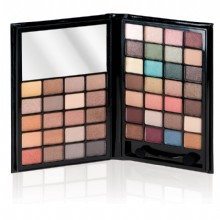 Usually I will wear lighter coverage makeup. Lately I have been obsessed with the tinted moisterizers, oil free of course, for my summer makeup routine.  I will also use the oil absorbing sheets throughout the day, to keep my oiliness at bay! Those things rock and work so well.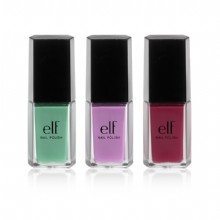 I also have to use my mineral bronzer powder for an all over glow on my face and neck. Without that bronzer I am just a pale girl! Oh, and I cannot forget about playing up my eyes. I have said this before and I will say it again, I love wearing eye makeup, smokey eye makeup, everyday! That with lots of black mascara and I am good to go. Next, I simply smooth on some very light-colored lip gloss and I am done! See, super easy routine 🙂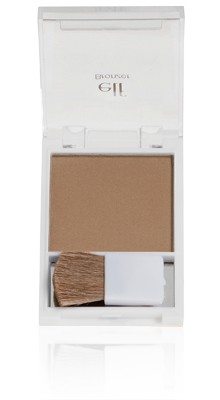 Now, I don't have a heck of a lot of money to spend on my beauty products, so it is very nice to be a blogger and work for beauty products (it is really the best pay ever!). Otherwise I would not have the wonderful selection of beauty products that I do right now, and that would make me very sad!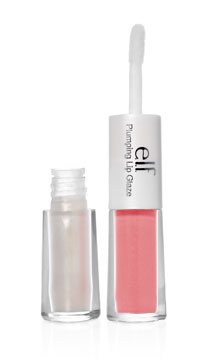 One place I absolutely love to shop around at is e.l.f.  (Eyes, Lips, Face) Makeup. They have come a LONG way and their selection is amazing! Their selection, paired with their prices make me all the more excited to shop with them!
Right now they are having an  e.l.f. birthday promotion going on! It is their 8th birthday and they are celebrating with you and me, with weekly treats, winning prizes and more!! Woot! How fun is that???
Of course I always use SPF on my face, no matter what too. So, that is pretty much how I do my makeup in the summertime.. What is your beauty routing for summertime? Do you keep it the same, year round, or do you switch it up for different seasons???
Disclosure:
I was contacted by the company to write a post for them. The story and opinions above, are true and my own, thanks!