*Product received. Opinions are my own. This post includes my affiliate links.
I am sure you have heard it before, bare feet is best for growing little feet. I could not agree more with that. I am always walking around barefoot in my home, sometimes even outside. My kids do the same and dislike wearing shoes, a lot.

My littlest one, who is 3, really really really hates wearing shoes. He is SO picky it sometimes drives me mad. He will go into his bedroom, put on and take off every single piece of clothing he owns, then when he finally find the right outfit he will then go to his shoe stash, sigh. After ransacking that for about an hour, he finally decides to not wear any shoes! And, there is a HUGE clothes and shoes mess for mama to clean up! Yay! NOT. It is a process let me tell ya…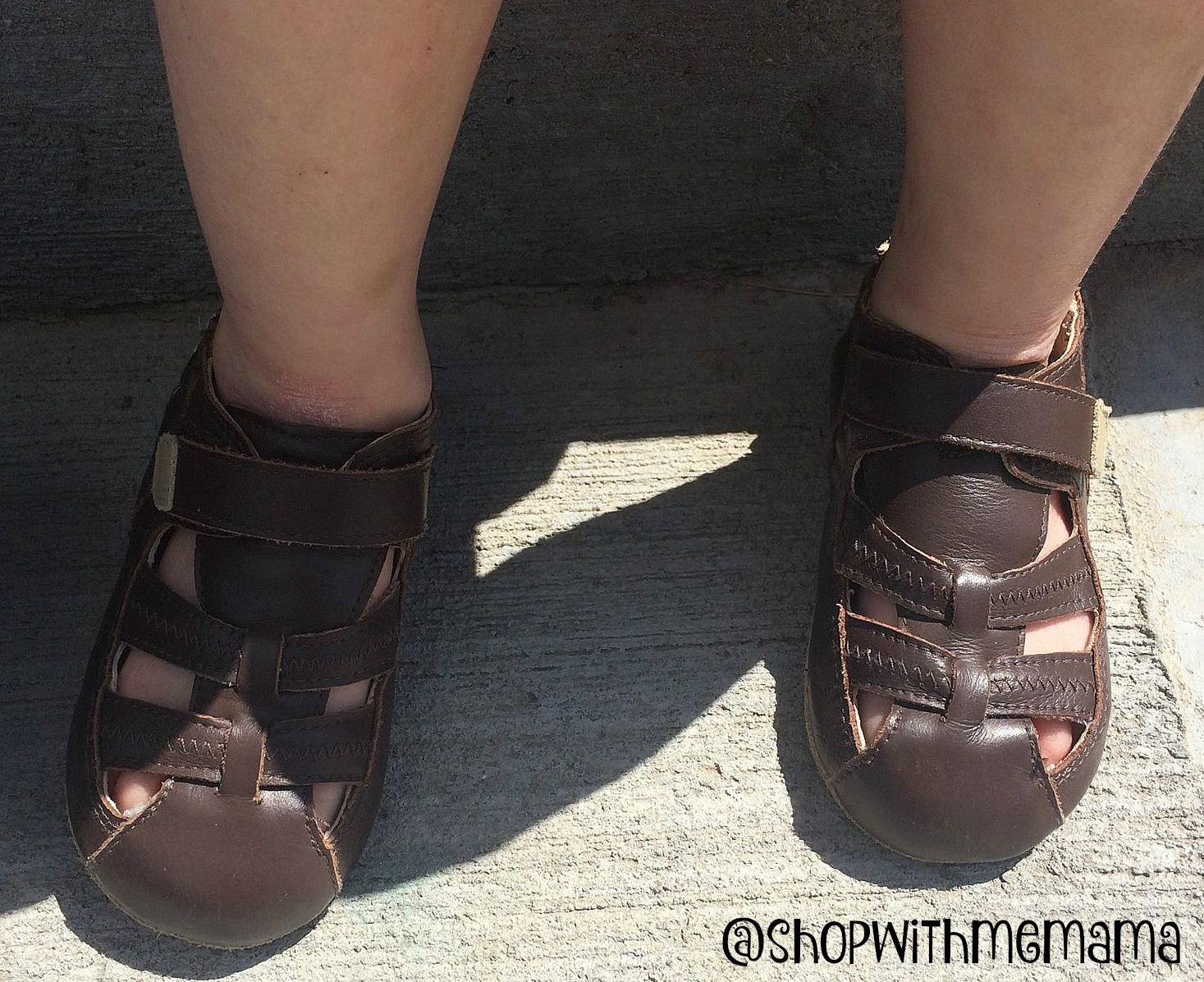 Anyways, my 3-year-old used to own a pair of Robeez shoes. Those were the only shoes he would wear (no lie). When he outgrew those at the beginning of this year, it was then a chore for him to find another pair of shoes that he did like. He would try so hard to push the small, outgrown shoes onto his little feet and would get so upset when they would not fit him properly! I felt terrible.
Robeez was kind enough to send us another pair of shoes, actually, they are adorable sandals perfect for this HOT weather we have been having. They are totally cute on my little boy!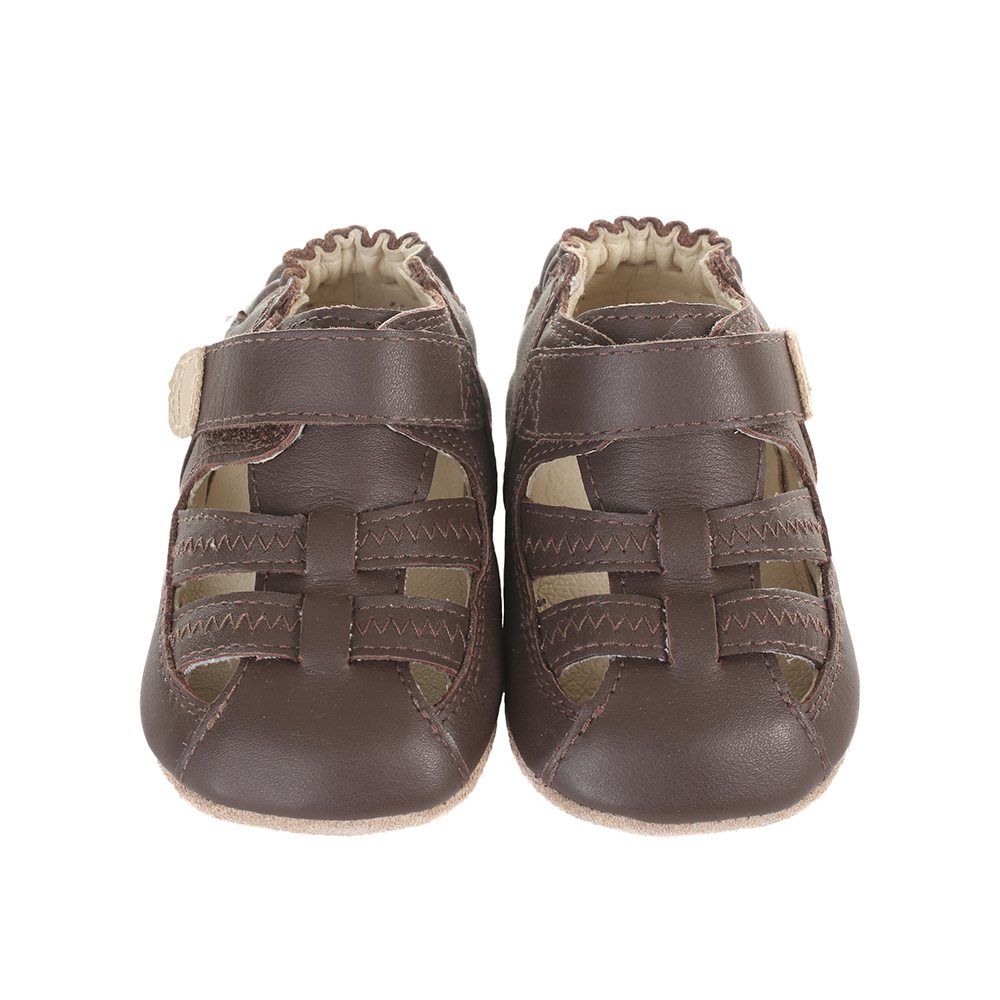 My little guy received the ever-so-cute Brown Colorblock Sandal from Robeez. They are so soft and comfortable. My little boy will wear them alone or with socks, either is pretty cute if you ask me.
These are awesome sandals for little feet not only because they are super comfy but because they have leather with suede soles and split rubber outsoles. The flexible soles and cushioned foam insoles provide protection, tons of comfort and lots of flexibility which promotes healthy foot growth.
The non-skid, split rubber outsoles help to prevent your little one from slipping and sliding around. These sandals also have the elasticized backs, so your child can easily put them on or take them off. And, when these sandals are on my son's feet, they stay on really well and don't fall off.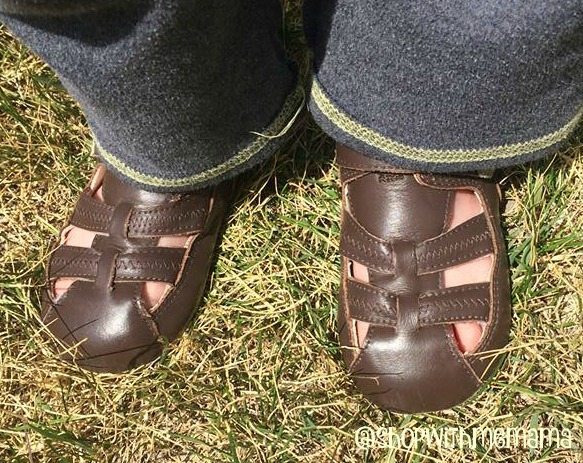 These sandals are made to be worn indoors, but, they can be worn outdoors a little bit. My son wears them when we go out and run errands. We have had no issues with them. If the sandals need cleaning, you can spot clean them with a mild detergent and damp cloth.
Buy
You can purchase these adorable Robeez Brown Colorblock Sandals online at https://www.myrobeez.com/. These sandals retail for $36.00.
Get Social!
Connect with Robeez on Twitter, Facebook, Instagram and Pinterest!
What Is Your Favorite Style Of Robeez Shoes?