*This post includes my affiliate links.
The first time I made cabbage rolls, I followed a recipe I found online and it took FOREVER to make. They were delicious cabbage rolls, but I was put off with how long they took to make. So, I did not make them again for a long time!
Tasty Cabbage Rolls Your Whole Family Will Love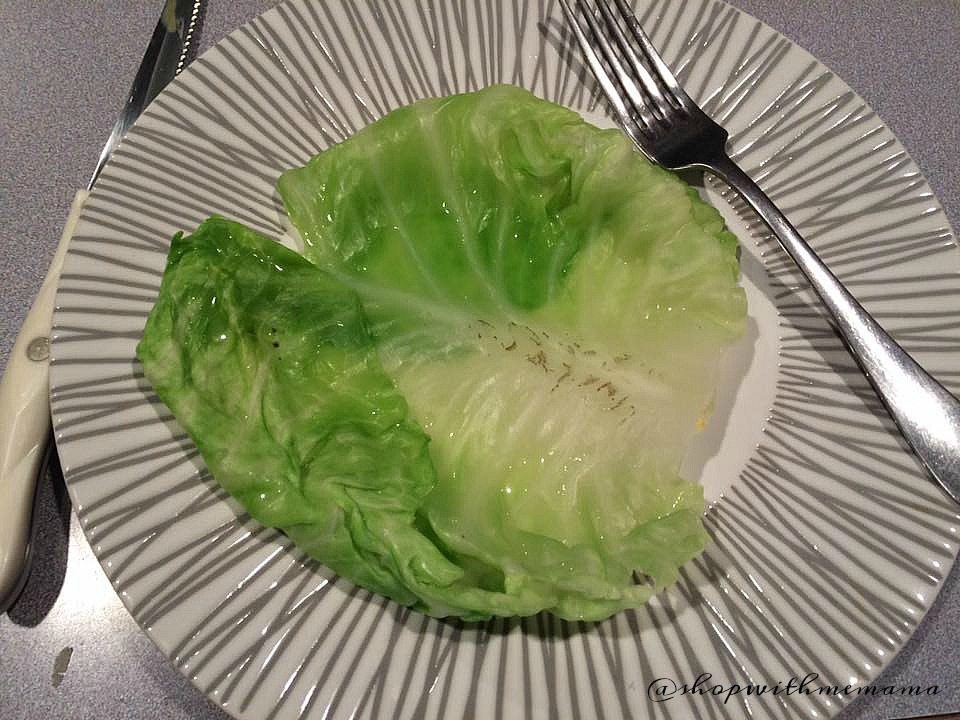 Last week, I thought there was no way that cabbage rolls would take THAT long to make. There had to be an easier way to make them. So, I searched once again online and found a recipe that was so easy to make that I was shocked! I was also excited!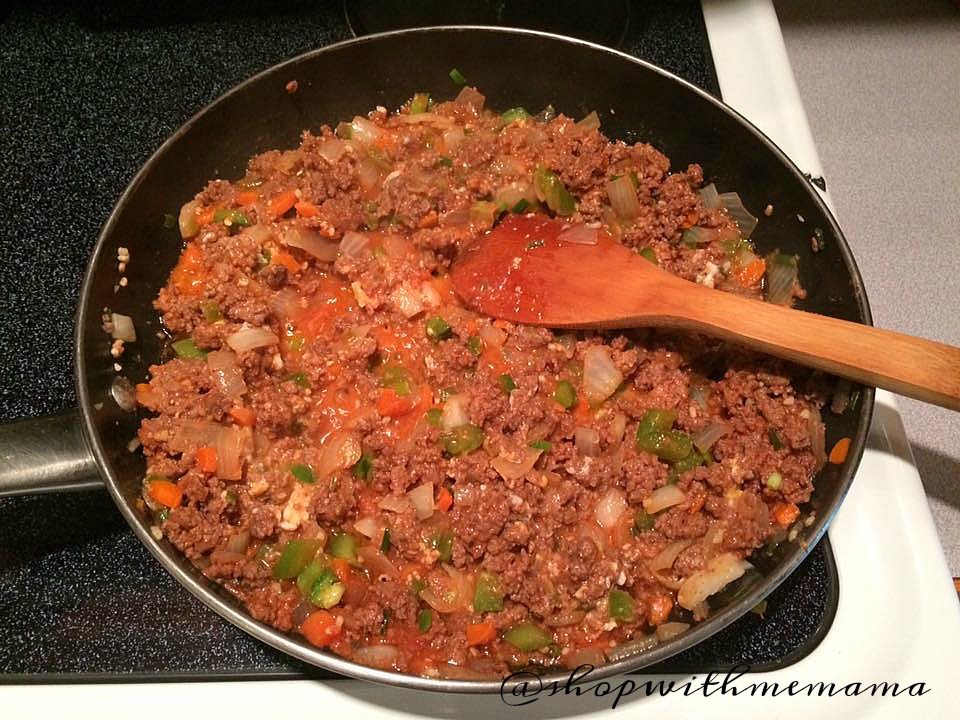 I gathered all the ingredients and started making cabbage rolls. This time, I did not really follow the directions but instead, I added other stuff and made that recipe my own.
It is always fun to create your own dishes and alter recipes. My creative side comes out in the kitchen! My cabbage rolls came out SO delicious that is was criminal! 🙂
Tasty Cabbage Rolls
Author:
Prep time:
Cook time:
Total time:
A delicious and easy way to make cabbage rolls
Ingredients
1 lb of ground meat
1/2 onion
1 teaspoon of garlic
Johnny's Salt (to your taste)
5 baby carrots chopped
6 big leaves of cabbage
2 medium cans of tomato sauce
I small bag of shredded mozzarella cheese
1/2 large green bell pepper, chopped
Instructions
brown ground meat in pan
add 1/2 onion, chopped
add 1 teaspoon of garlic
add Johnny's Salt to taste
add 5 chopped up baby carrots
add chopped green bell pepper
can of tomato sauce and mix well
While meat is cooking bring a pan of water to a boil, add salt to it
When water is boiling, add the cabbage leaves and boil for about 5-8 minutes until tender/soft
Spoon meat mixture in each cabbage leaf and roll tightly
Put cabbage leaf with meat inside a pan
Pour can of tomato sauce over the cabbage rolls
Sprinkle bag of mozzarella cheese over cabbage rolls
Cover with aluminum foil, loosely
Put into oven at 350 degrees for 20 minutes
Take out of the oven and serve hot!
I always have leftover meat, so you can either make more cabbage rolls or make a casserole the next night for dinner!
Enjoy!
See? Easy peasy! Anyone can make these and they are SO good. They were literally gone in about 1/2 hour. They were so yummy! Promise you will like them too.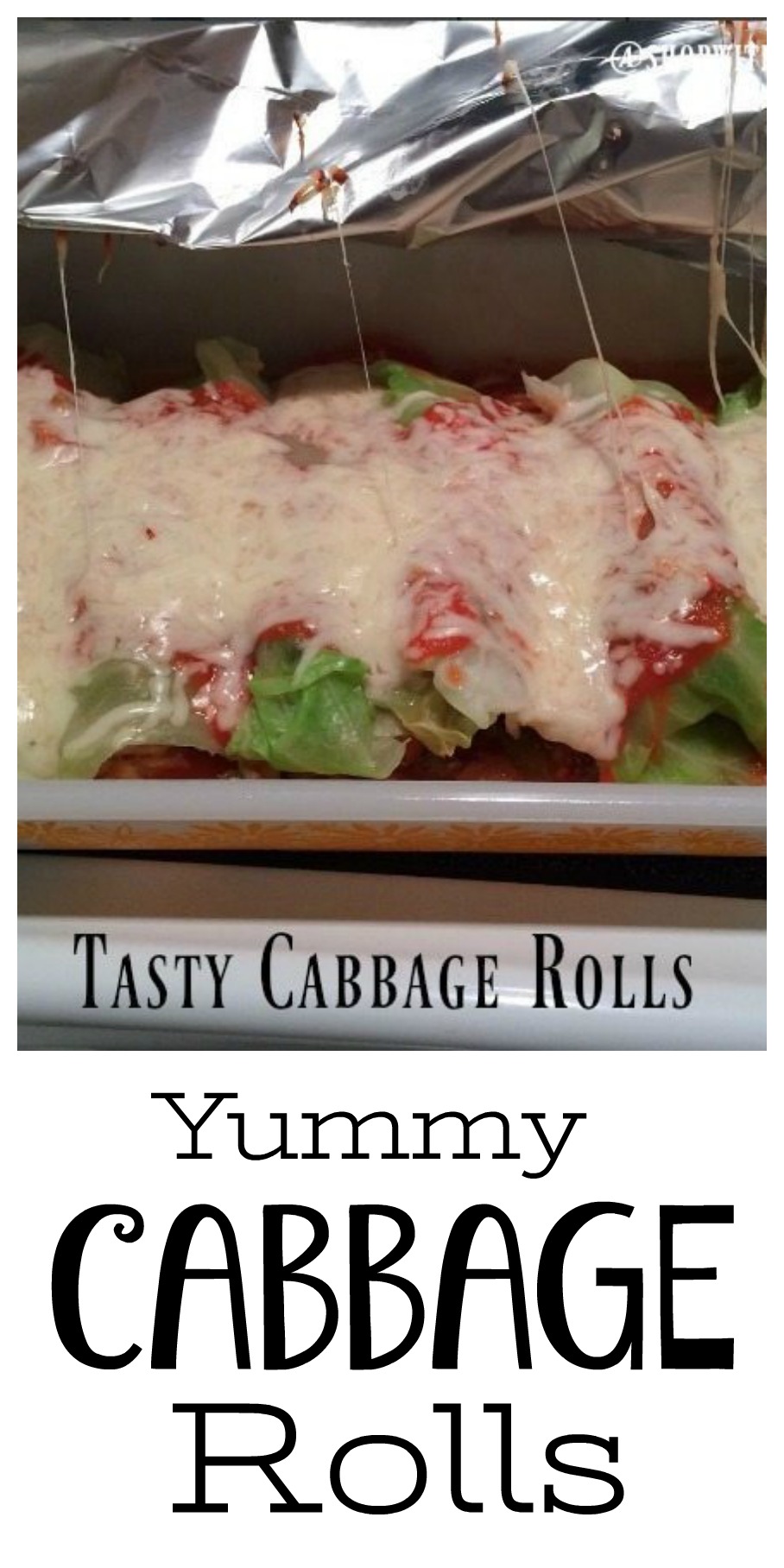 Have You Ever Made Cabbage Rolls Before? Let Me know, Below!