*Product received. Opinions are my own. This post includes my affiliate links.
Have you seen 'The Finest Hours' yet? It is an action-thriller and is based on a true story. I can't wait to watch this movie with my family. It is rated PG-13 and is a Disney movie, so should be really good for our whole family to watch!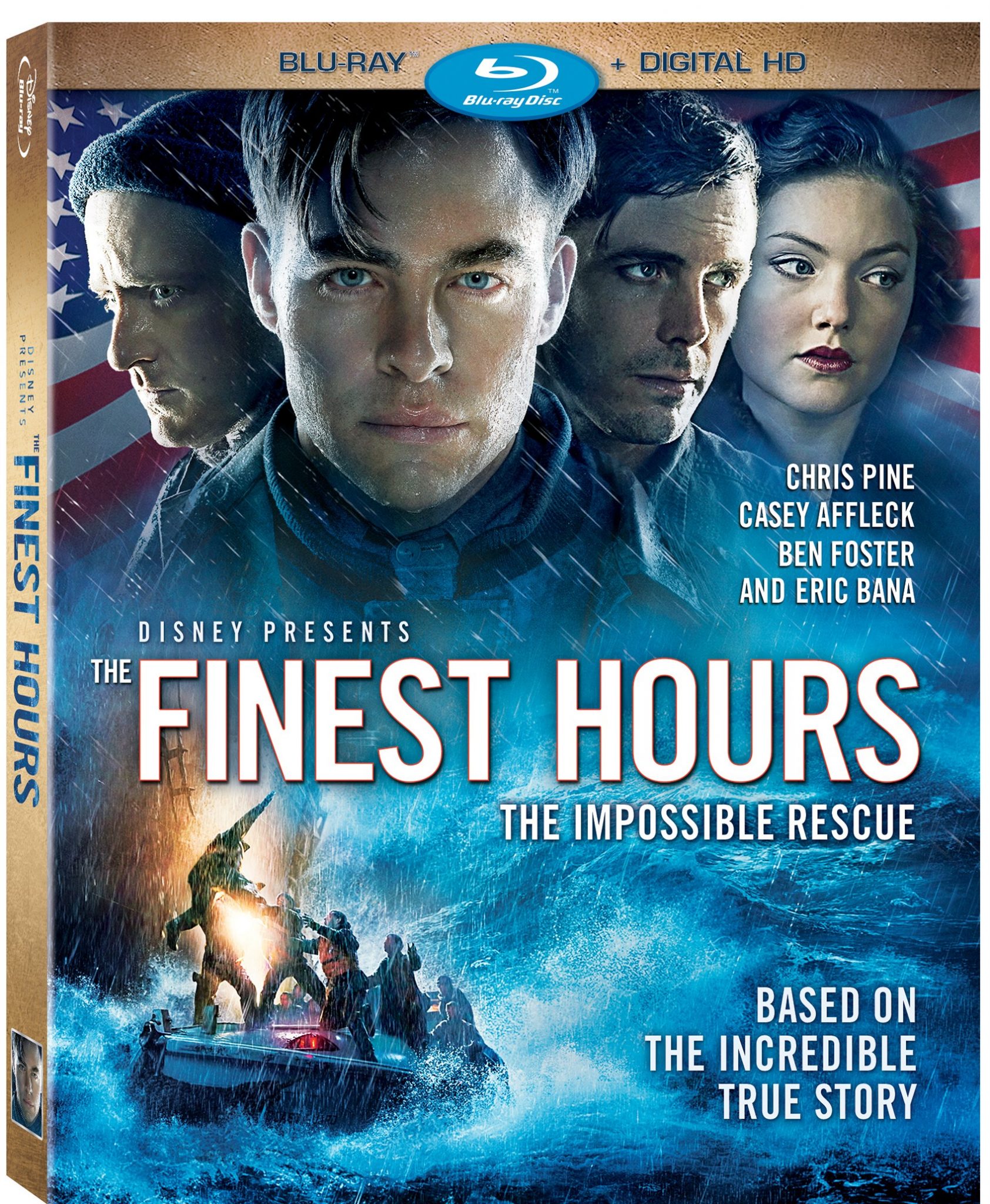 This movie comes out on Blu-ray Combo Pack, Digital HD and Disney Movies Anywhere on May 24th! This movie is about one of the greatest rescue stories ever told. It is a heroic action-thrilled based on the extraordinary true story of the greatest small-boat rescue in Coast Guard history.
Starring Chris Pine (the "Star Trek" films), Academy Award® and Golden Globe® nominee Casey Affleck ("Interstellar"), Ben Foster ("3:10 to Yuma") and Eric Bana ("Lone Survivor"), "THE FINEST HOURS" makes its in-home debut packaged with a host of bonus features about the making of the movie and the remarkable true-life events that inspired it!
The Finest Hours is packaged with A Host of Bonus Features Including An All-New Documentary With A Look at the True Life Heroes Behind the Story, Making-of Featurettes and Deleted Scenes!
Blu-ray Combo Pack, Digital HD, Digital SD, Disney Movies Anywhere
·

             
AGAINST ALL ODDS: THE BERNIE WEBBER STORY
– Visit the quaint and close-knit town of Chatham, and experience the events surrounding the most heroic Coast Guard rescue ever through the eyes of the people who witnessed them.
·

             
BROTHERHOOD
– Cast members reflect on the bonds they forged during the shoot.
·             
TWO CREWS
– Chris Pine and Casey Affleck share insights into Bernie Webber and Ray Sybert, men who led their respective crews against all odds.
·

             
WHAT IS YOUR FINEST HOUR
? – A Coast Guard member recounts an incredible rescue.
·

             
THE FINEST INSPIRATION: THE U.S. COAST GUARD
Meet the people who put their lives on the line for others.
·              DELETED SCENES:
o    A Desperate Idea
o    The Story of How They Met
DVD
·       BROTHERHOOD
·       THE FINEST INSPIRATION: THE U.S. COAST GUARD
*Bonus Features may vary by retailer
Buy
You can reserve now or purchase on May 24th online at Amazon.com!