*Product was received. All opinions are mine. This post contains my personal affiliate link.

Do you just love reading but don't like to bring your books with you on the go? I know many of you already have eReaders, but the new Kobo Arc Tablet is totally amazing and I wanted to share it with you. I hope this helps someone, in case they are searching for a tablet/eReader!
First I DO want to say that the Kobo Arc is a TABLET. But, it is MORE than a tablet! It is a multimedia experience designed for readers who do more than read. I know I do more than read. I do MUCH more and I needed a good and reliable tablet to be my go to device, when I am out and about.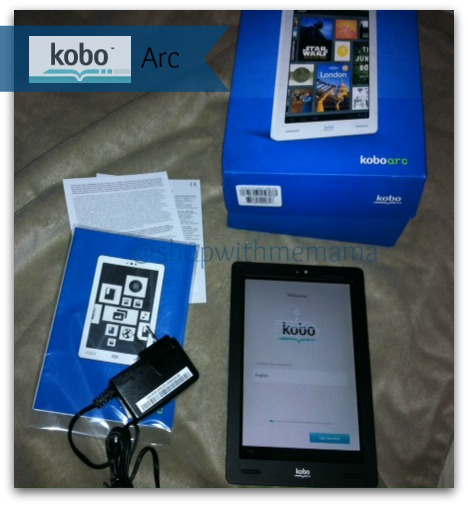 It has a hi resolution screen and allows you to read, watch, listen, play, and share in vivid color and at impressive speeds. There is endless reading, so many to choose from! With over 3.5 million ebooks, comics AND kids books, you will be so busy and in a good way!
You can conveniently download over WiFi and discover new authors too! With Kobo Reading Life, you can collect, read, organize and share what you are reading! Very cool! You can also download the free Kobo app to your computer, tablet, and smart phone and all your titles – even your bookmarks will be synced so you can start reading on one device and pick up on another. I find this very cool!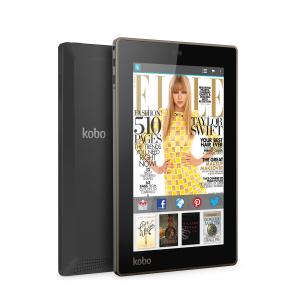 Plus, there is some really cool accessories for the Kobo Arc Tablet like the SleepCover which is a device that turns your tablet on and off when you open and close the tablet! It also transforms into a multi-angle stand which allows you to watch t.v, movies and read, more easier!
Upon using this initially, you simply turn it on, choose your language then enter your WiFi code into the Kobo. Then it will update/upload everything, which took a bit for us.
Once your Kobo is all set up, you will get an on-screen offer for a huge savings (up to 90%!!) on your first eBook! That is just the company's way of saying thank you! I thought that was really cool 🙂
Ready for some fun???
Good! Because this is powered by the fully customizable Android 4.2, Jellybean, you have access to over 1 million of the latest apps and games through Google Play. Talk about hours and hours upon hours of entertainment at your fingertips!!! Psst.. they even pre-loaded a wide selection of apps to get you started…
Another great feature on the Kobo Arc is the battery life. With my Kindle Fire, the battery goes down SO quickly, it is VERY frustrating to me. With the Kobo Arc, it has up to 9 hours of battery life or can be on standby for up to 20 days. Ya, that was so nice to learn!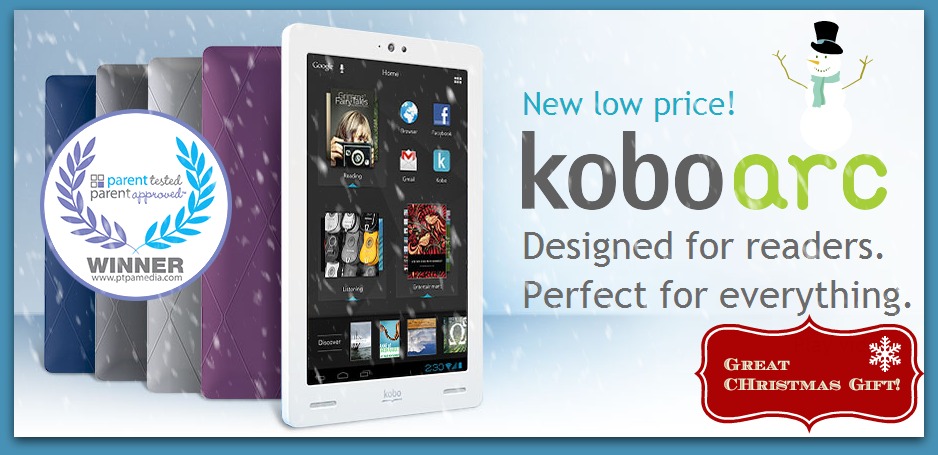 With the Kobo Arc, I can surf the web, download eBooks, stream music and more! I am in love with it so far and am thrilled that I was able to share it with you all!! I highly recommend getting one!
Buy
You can purchase the Kobo Arc Tablet online at http://www.kobo.com/kobo-arc7.html and it retails for $149.99.