I am sure you all know what Moon Dough is, right? If not, it is a magical molding dough that NEVER dries out! It is quite impressive, really, and I absolutely love playing with it as much as my children do!
*This post includes my Amazon affiliate link.
Moon Dough!!
In the past, Moon Dough has been known to be MESSY. So messy and crumbly that using it outdoors is almost a must. But, Moon Dough has recently come out with a new dough formula that is supposed to be not as messy as the first batches. I and my family got to try out the new dough!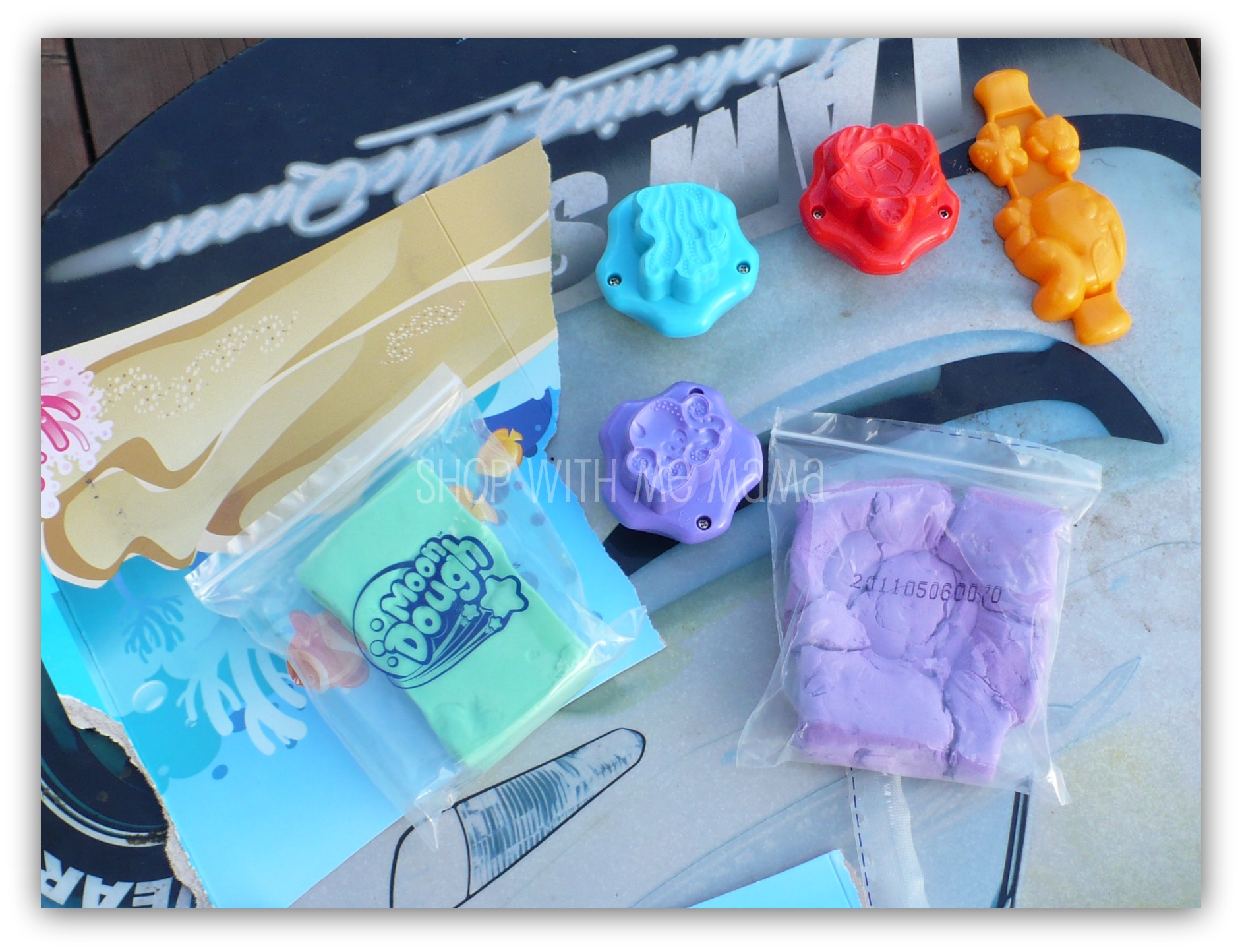 We received the Moon Dough Push N' Pop in Ocean Pals. Because of our experience with moon dough last time around, I still had my children play with this outside. I will say that it was the same, in the crumbly, messy way.
My deck was and still is, covered with little moon dough pieces! But, just like last time, it was and is a BLAST to play with. I love how it is as light as air, molds so easily and holds its shape greatly!
It is one of the most fun toys that my children have really ever had. I mean, give your child play dough and tell me they don't play with it for HOURS. My kids were on our deck for THREE hours playing with this stuff, NO lie.
It has since dissipated since, leaving only a clump of moon dough left, but my kids had so much fun using it and the ball that is left is being played with as I write this. The reason I say the clay is disappearing is that when it falls onto my deck, the kids don't bother in picking it up and it gets walked on and dirt in it, so I just throw it.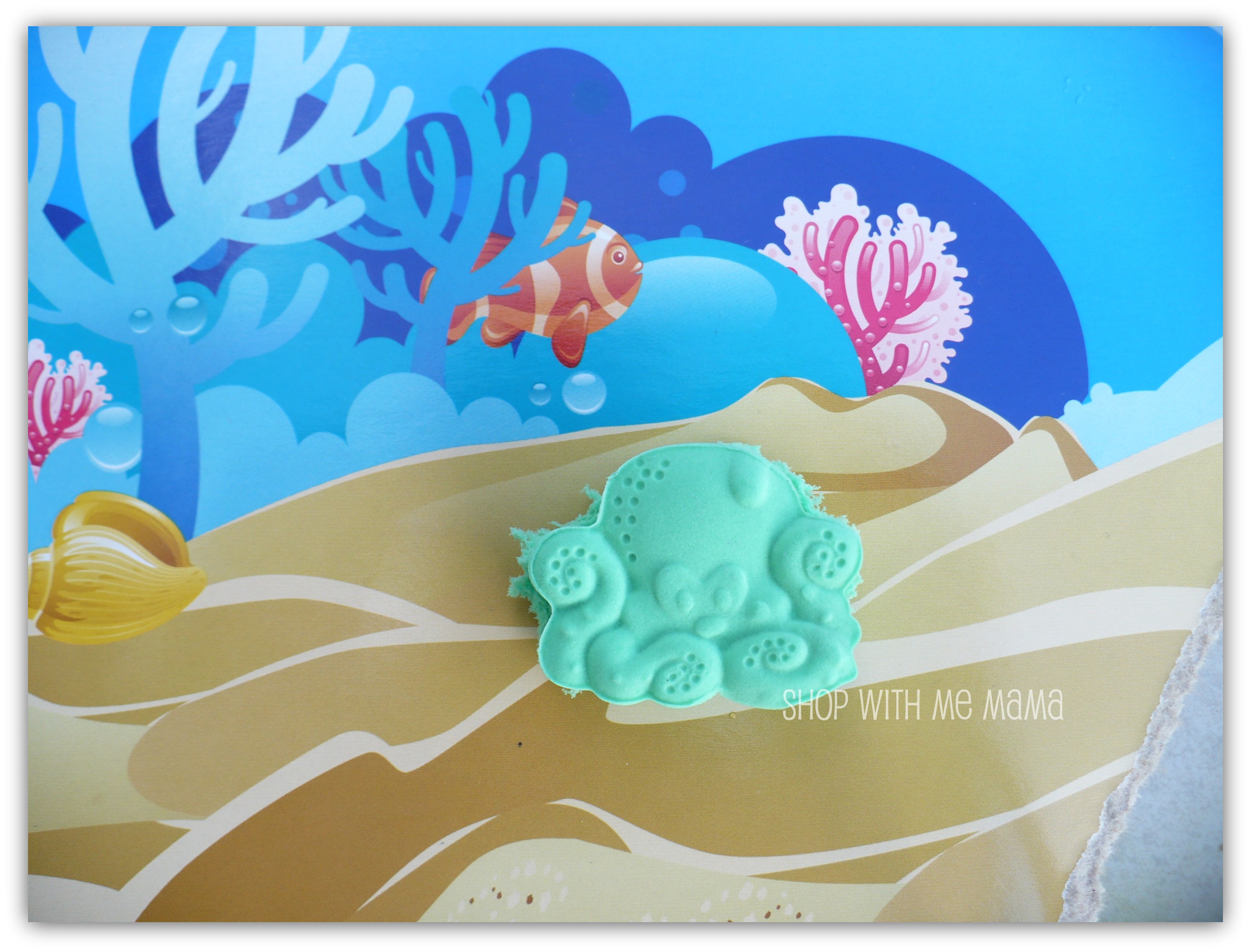 This is what someone said about this new formula of Moon Dough:
This new dough is less crumbly and never dries out. In fact, our internal kid tester (age 6) tried out the new dough and noticed a huge difference! This odor-free dough now features a better consistency for even more molding fun!
So, some think it is better while others, including myself, find it the same as the old recipe of dough.
Buy!
You can purchase the Moon Dough online on Amazon.com.