So excited! This Sunday is Mother's Day! Not sure what that will mean for me, come Sunday, but hopefully I will get some sort of break! I need one badly! I am very excited to share with all of you mama's, the Thomas & Friends Journey to Rewards Program!
Just in time for Mother's Day! In case you haven't heard of it, the Journey to Rewards Loyalty program allows you to earn points when you buy any Thomas & Friends branded products at Walmart! You can use those points to reward yourself for being such a great #ThomasMom with Walmart eGift cards!! It can all be done through your smartphone with no app download required, there's also a desktop version but it's best experienced on mobile. 🙂
Thomas & Friends Journey to Rewards Program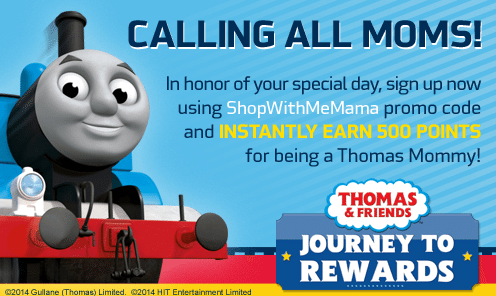 INSTANTLY Earn 500 Points For Signing Up!
And, for Mother's Day, I am giving you ALL a special promotion code that automatically awards you points just for signing up! All you do is use the promo code: ShopWithMeMama when registering and the points will automatically be awarded to your account!! This Weekend Only!!!
How It Works

Create That Account And Enter Your Promo Code!
We buy a lot of Thomas & Friends themed products, so I am very excited about this! I just signed up and it was very easy to do. Now, I can start racking up some points! I love all the products that you can buy, to get to those points. And, the points look like they will add up quickly!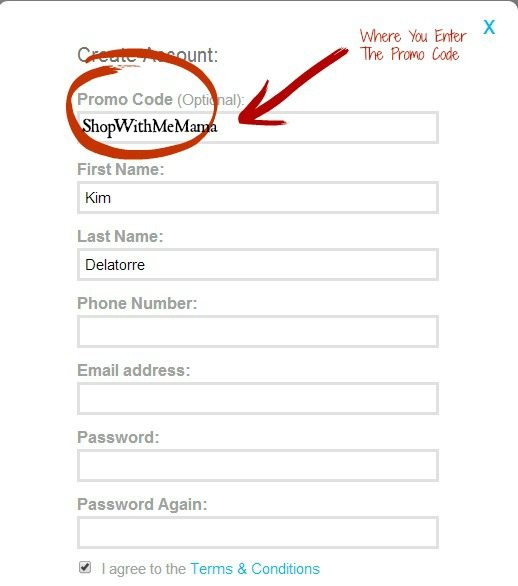 Remember, ALL Thomas & Friends™ products purchased at Walmart qualify for points! Start your Journey To Rewards today!
So how about you? Are you a huge Thomas & Friends fan? Are you going to use my special coupon code and sign up for this loyalty rewards program? Let me know, in a comment below! Feel free to share with your friends and family too! And remember, this is only good for this weekend!!!
Happy Mother's Day, Mommy's!!!!!