The dining room is essential in your house since you and your loved ones share a meal there after a long day. This also explains why dining room furniture is the crucial furniture you should purchase. The dining area has many uses besides hosting families when having meals, and you should take a lot of time when considering what furniture you should purchase.
The most important things you should consider are style, size, and function. It will also help to ensure the source is legitimate to avoid falling for online scams.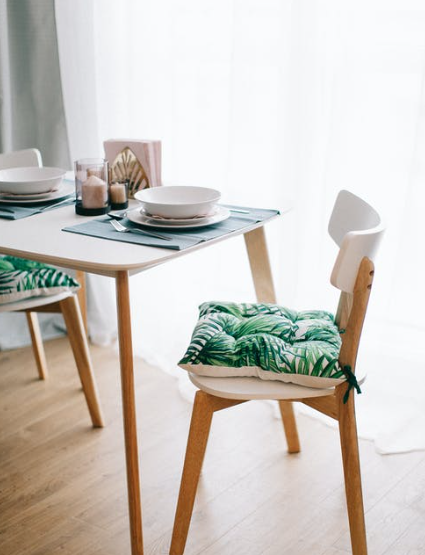 Tips for Buying Dining Room Furniture Online
Let us dive right into tips for buying dining room furniture online!
This is the main thing to consider when buying furniture for your dining room. Whatever reason you decide to buy your furniture, you want a functional set. Oversized dining chairs can be comfortable, making the place look crowded when they take up too much space.
Tables with ceramic tops are beautiful, but you should ask yourself how long they will last with the children around. Before buying furniture, consider the space it will take. You will also need something more durable; suppose you have children or pets.
Many factors can determine the price of a dining table, including material, size, and style. It will help divide your criteria into the necessities; suppose you are working on a budget. This criterion will help you to make an informed choice when a particular piece of furniture catches your attention.
It is also possible to look for a second-hand option on the many online sites available if you are on a tight budget. Second-hand furniture is harder and more durable. These tables can offer a great vibe to your house without spending a lot of money.
However, note that genuine second-hand furniture is hard to come across, meaning you should take time when researching.
Ensure it fits Your Personality
Kindly pick furniture that meets your personality or, at least, the room's personality before purchasing. The dining room must not follow suit with the entire house, and you can introduce a new nature or add details that make the room look more cohesive.
Kindly consider picking neutral furniture since it goes with almost everything, or pick bright pieces. There are no specific decoration rules, but you should choose furniture that meets your style.
Feel Free to Mix Things Up
Do not be afraid of mixing things up when designing your dining area since most designers mix different furniture pieces to create a distinctive and creative look. You must not purchase matching uniform sets as most house owners do.
Instead, it would be better to pick your best styles from various sets and match them. Remember, there are many dining room furniture types online, and choosing one design can be a hassle.
Final Thoughts
The dining room is an essential part of your house, and you should take time when looking for its furniture. This furniture is available in many online shops today, and you can purchase it with the touch of a button.
Do you have anything to add to my post about Tips for Buying Dining Room Furniture Online? Please leave me a comment below! Thank you!