The other day I put up a picture on Facebook of me and my daughter. It was a 'selfie' (hate that word..) and we were in the car taking a road trip for the day.
This Picture..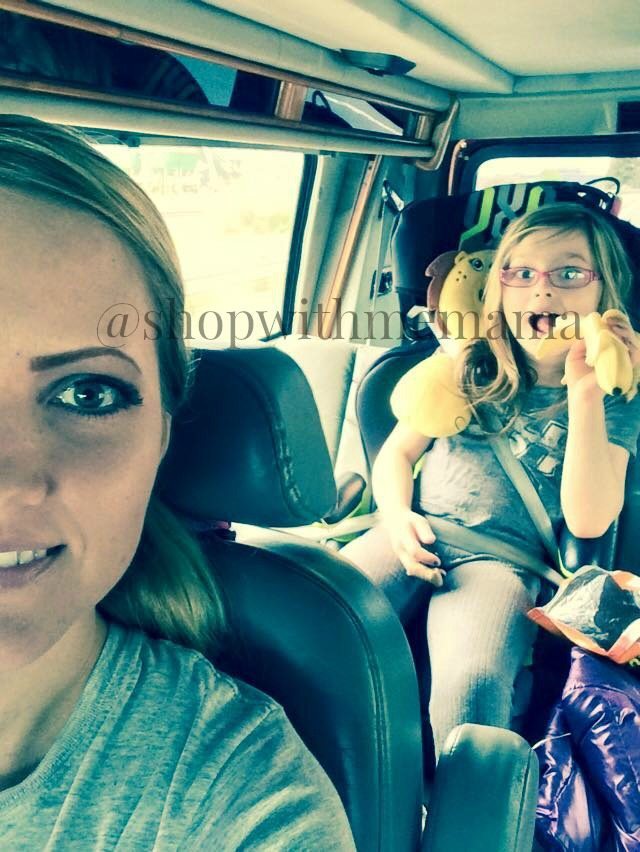 In the picture, my daughter was kind of slumped and not sitting up straight and she was eating a BANANA…
I posted this on Facebook the moment I took it because I thought it was kind of cute! I think I tagged my Mother-in-law in the picture, but I can't remember. Later that night, my mother-in-law came into my room and told me that her friend thought my daughter looked fat in the picture.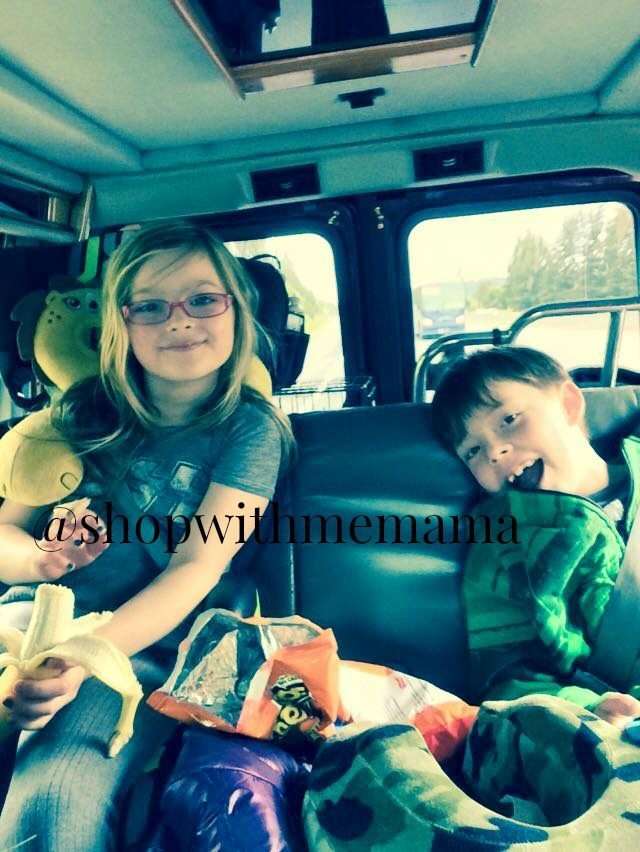 WTF? Are you serious? My daughter is 7 years old, almost 8 and weighs a WHOPPING 48 lbs. Yes, she eats unhealthy at times and loves her sweets, but for goodness sakes, what child doesn't love her sweets? She also eats very healthy meals. In fact, she eats THREE very healthy meals each day. They are called breakfast, lunch AND dinner…
What Happens When You Call A Girl Fat?
Are you serious?? This is my miracle baby! Do you know how saying something like that can HARM someone? Do you know saying something like that could cause someone to feel so badly about themselves that they harm themself? Obviously you do not know these things or you would not have said it.
I am assuming you have no children of your own? But, you do. I know you do. You also have grandchildren of your own, whom happen to be little girls. I certainly hope and pray that one day you do not tell them they are 'fat'.
Adults can be bully's too and that is exactly what you were when you said my daughter looks 'fat' in that picture. Why did you feel you could say something like that? Were you having a bad day? Did someone make YOU feel badly about yourself? Do you feel badly about yourself? I just can't wrap my head around why you would feel the need to make such a damaging comment like that. It blows my mind and in a horrible way.

I am trying my hardest to raise a little girl who is proud to be who she is. Proud to be the size she is and proud to just be HER. My little girl is tiny for her age, who knows, maybe next time she will be called out on being too tiny, some day… sigh. It never ends! Name calling, rude comments, bullying, it NEVER ends no matter how old you are!
I am proud of my little girl. She is the sweetest most GENEROUS person I know and would never hurt a fly (yep,she saves them and sets them free outside!). So why did you feel the need to pick on her? I am so ashamed for you, for saying/thinking bad things about my sweet little girl.
I am so happy that my little princess did not hear your horrible words. I am happy that my little girl, for now, is happy with herself and her body. I am happy that my little girl is PERFECT in my eyes and that she belongs to ME. I am honored to be her mother.
As for you, I will pray for you. I will pray that no one has ever called you fat or said degrading things to you. I will pray that we do not meet face to face again, for I will have a word or five for you. For now, seek some guidance, learn from this horrible mistake and for the love of God, pick on someone your own SIZE!
From,
♥Presley's Mama