*This is a partnered post, opinions are my own.
If you are ANYTHING like me, my closet is a complete MESS. Here is the sad part… I do NOT hang anything up. There, I said it. I do not even own a hanger…
The struggle is real.
The thing is, I have always been like this with my clothes, always. I have never hung anything up in my life (except for when I worked at a clothing store, then I HAD to..), but, other than that, nope. I just don't take the time to hang things up and therefore my closets and rooms are littered with clothing.
There is a new Kickstarter campaign that I thought was interesting (since I never use a hanger), it is for All Together Garment Hangers. What is cool about them is that they can hold up to 60 lbs of garments on their aluminum hanger and 25 lbs on their polycarbonate plastic hanger. Ya, pretty impressive.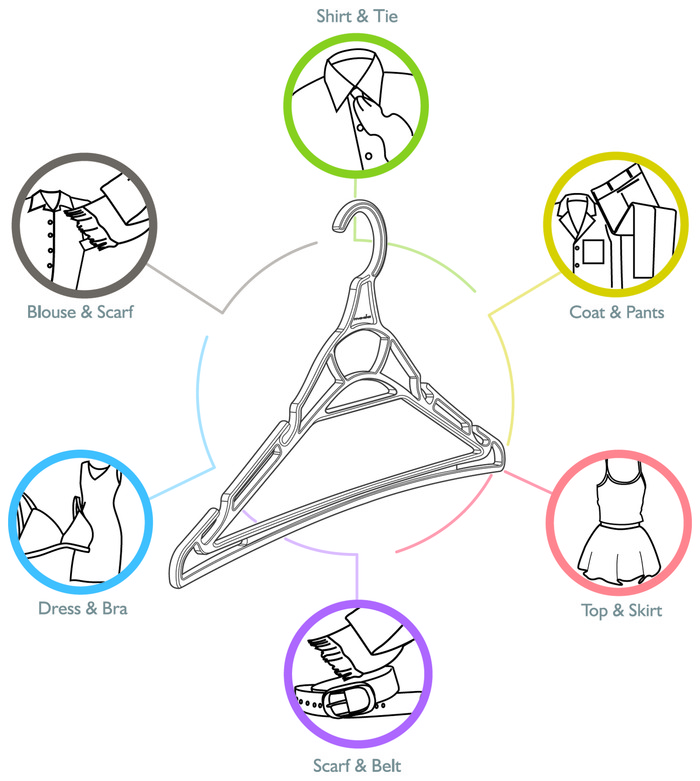 Why does this  impress ME so much? Because I think gosh, I would not only regain my floors in my room back but using these hangers the way they suggest, would give me about 40% more closet space. My closet would not be taken over with tons of hangers, because I would only need a few of these hangers to do the job right! See! Impressive!!

So, an entire outfit of mine on a hanger, my hubby's outfits on a hanger, maybe even that old scuba gear sitting on the floor in our walk in closet could be hung up now, because these hangers will hold it! If you ask me, these certainly sound like the most strongest hangers on the market if they can hold that much weight. I NEED these.
So, I am thinking this Fall, I will start on my closets. I will try to organize them and maybe purchase a few of these hangers. If you are wanting to organize your closets, are an avid traveler with suits and ties, or whomever you are, you will want to check out these hangers. They sound worthy of a peek, don't they?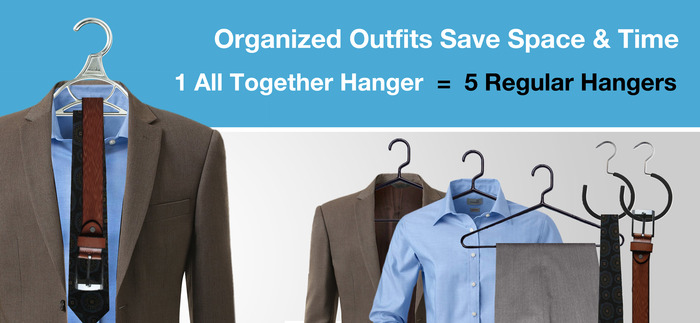 The Campaign!
The design team over at Moda Products I.D., has created several prototypes of the garment hangers for focus groups and market research. Main interest has come from closet organizers, travelers, surfers, sports enthusiasts and gym-goers. The positive feedback has encouraged the company to secure manufacturing facilities in San Diego, California. They have now turned to the Kickstarter community to bring this project to life, with the support of a campaign that will run from Sept 24th to Oct 24th.
 About The Company
Moda Products I.D. is a California-based company, established in January 2014. They specialize in consumer product design, with over twenty years of industry experience. The company aims to address the daily needs of consumers by simplifying their lifestyle with unique products.
How Can YOU Help? 
Easy! By spreading the word about these fabulous hangers! Share on your social media pages, share off line (word of mouth), or what ever! If you are really feeling generous, you can also donate to their campaign on Kickstarter! The choice is yours! I am quite sure they would appreciate ANY help you can muster up to give. Thanks!
To donate and/or share this Kickstarter Campaign, please visit the All Together Garment Hangers campaign page today! Or just click on the widget in my sidebar!!! I make it SO easy to do! Yay!