My little guy is getting pretty heavy. Thank heavens he can walk and has been walking since 10 months, so I don't really have to carry him everywhere anymore. But the times that I do have to, OUCH. He can get super cranky and just want me to hold him. I have tried baby carriers and things like that, but he gets so bored with them quickly.
*This post includes my affiliate link
Totlings Snugglish Baby Floor Seat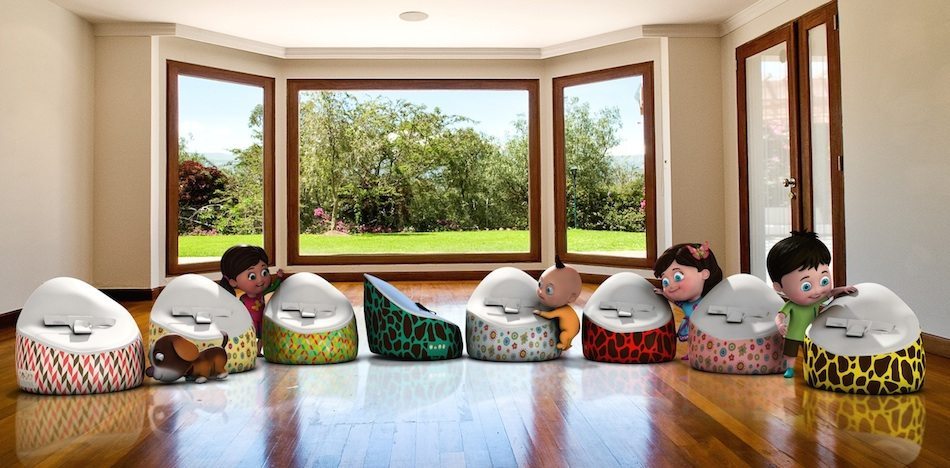 The Totlings Snugglish Baby Floor Seat is a really cute alternative to a regular baby seat. It has fun, bright, and bold colors/patterns and is cushy and comfy. It also comes in 2 distinct materials – fabric and leatherette! The Snugglish is the must-have baby seat for your newborn, baby, toddler, or child up to age 10. Yes, it can be used up to 10!
We all know leaving babies on their backs for too long can lead to digestive tract problems, flatheads, and more. When my little guy was new, he had HORRIBLE reflux and was super colicky. It made me feel so helpless, hearing him cry ALL the time 🙁 Broke my heart. I had to find ways to alleviate his uncomfy tummy and having him propped up, helped a ton. Using the Totlings Snugglish Baby Floor Seat would have really helped him at that time. I also had to avoid certain foods when I am breastfeeding him.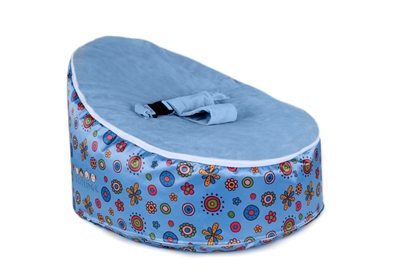 The Snugglish helps prevent flat head, LER, acid reflux, and SIDS by keeping your child upright, safe, and comfortable. So, lots of benefits from using this adorable, snuggly seat!
The most common infant ailments are :
1. GER: Snugglish is lab tested to improve the positioning of the baby on an inclined surface to help reduce the likelihood of GER. Over 50% of newborns experience acid reflux at some point during the first 6 months" (Lawrence. A Ph.D.)
2. LER: Snugglish patented slanted design helps reduce the risks of LER. Some babies are born with easily collapsible cartilage in the larynx. This cartilage can sometimes collapse inward when your child breathes in (CHW.org)

3. Flathead Syndrome: Snugglish is designed to offer a non-flat surface to help prevent elongated exposure to flat surfaces such as a crib. Nearly 47% of all newborn babies have flat spots in their heads(USA Today, NBC, AAP)
4. SIDS (God Forbid..): Snugglish features a safety harness to lock your baby in on his back and correct positional displacements and accidental rolling. SIDS is the leading cause of death among infants 1 month to 1-year-old and claims the lives of about 2,500 each year in the United States. It remains unpredictable despite years of research. (BabyCenter)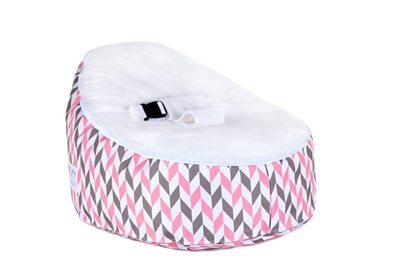 More About Totlings Snugglish Baby Floor Seat
It has a patented design and is CPSIA tested and certified for Child Seat Stability and Safety. It is also lab tested to help reduce various risk factors of the things discussed above. It has a fun, interchangeable design to allow an extended life cycle, and each Snugglish comes with two top covers. Simply push down and set the incline with its adjustable surface.
With the safety harness it is good for birth up to age 2 or 30 pounds. Without the safety harness, it is good from age 2 up to age 6. The base is designed with premium leatherette or oxford fabric and the top covers are designed with plush, water-resistant velvet. They are easy to clean and disinfect and the oxford line is machine washable!
Buy
Since the Totlings Snugglish Baby Floor Seat is no longer available, you can find a similar product on Amazon.com.