Congrats to Jamie Brigham
*Products received. Opinions are mine. 

Okay, I know, toddlers don't need to be told or showed how to be active, they just ARE active. But, when they need to get their wiggles out, it does help to have a few toys around the house to help them get those last wiggles out and ready for nap time! Am I right?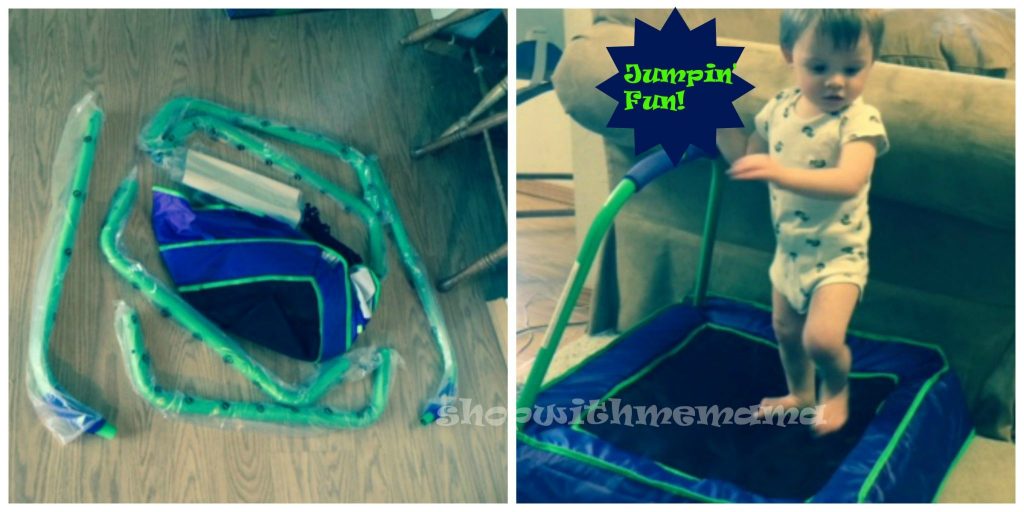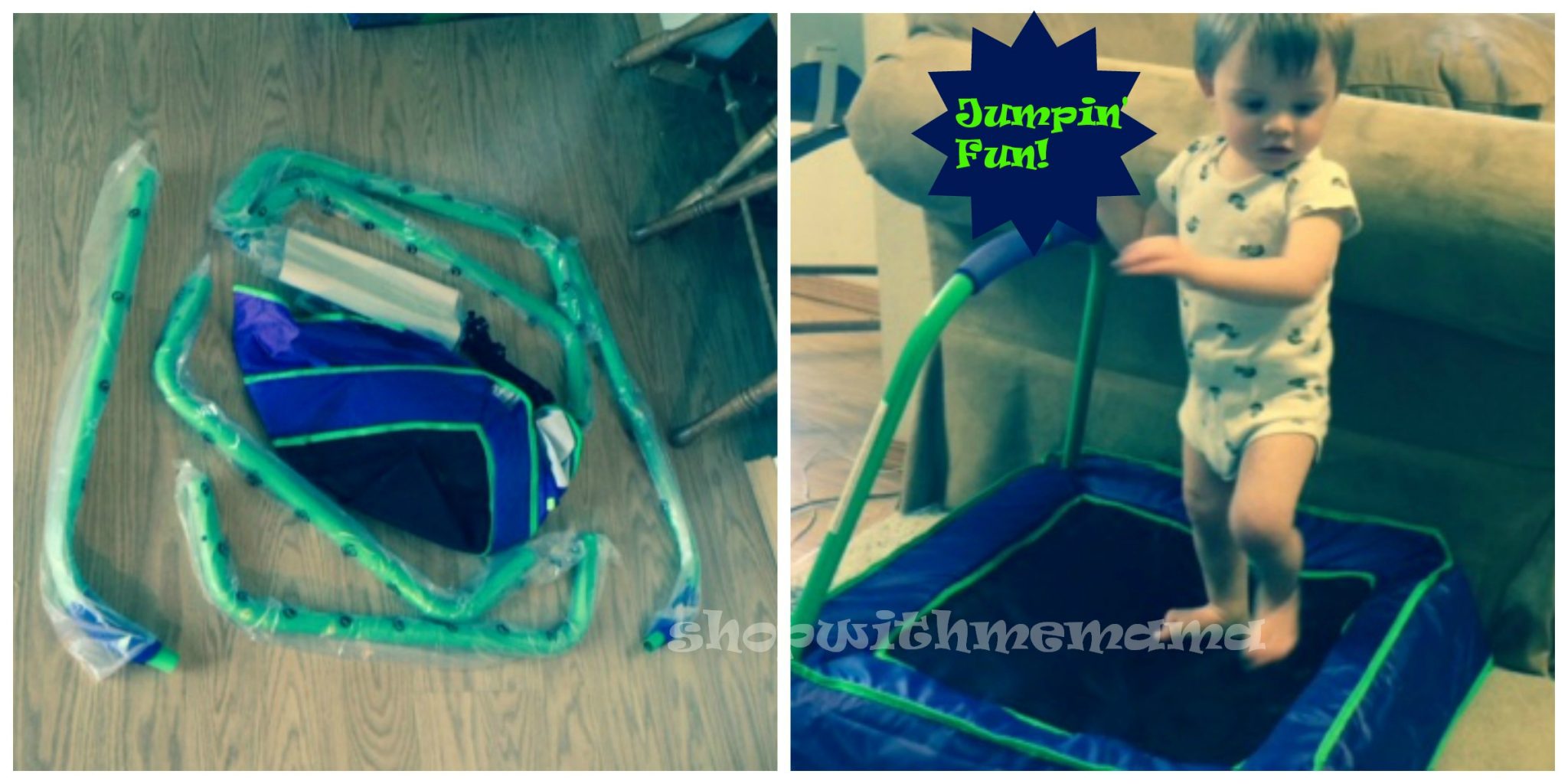 I was able to review three products recently from Better Toyz, that are great for wearing out your little ones (and big kids!) so they won't be hyper and running around your home with nothing to do!
The toys I received are:
Little Tikes Hoop It Up Ball Pit
Teenage Mutant Ninja Turtles Mean Green Jr. Trampoline
Little Tikes Soccer Glitter Ball
Now, these are certainly toys to keep my kids active! The first one we put up was the Little Tikes Hoop It Up ball pit. Very easy to set up. Just blow it up and add the little balls that come with it. It also includes 3 Soft Plush Sports Balls!  It also features 20 soft air-filled balls and 1 inflatable basketball. So lots of active fun! This is good for kids ages 3 years and up. However, my little guy who is 19 months just LOVED this ball pit, once he got used to it! My bigger kids really liked it too. The only thing about this is that after about one week, one side of it deflated. We patched it up with the patch that came with it and it seems to be good now. Otherwise, without that mishap, it is fun! Don't have more than two kids tops, in there at one time either. My toddler and 6-year-old can go in it together easily, but my 8-year-old has to go in alone. This retails for $49.99 and can be found on the Toys R Us Website (see link above!).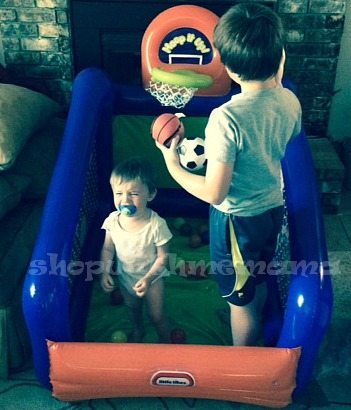 The next toy we put together was the Teenage Mutant Ninja Mini Trampoline! This required assembly and I had my hubby do it. I think it took about 20 minutes or so to get it all together, not too bad. Soon my baby boy was jumping on his new trampoline! He feels like such a big boy on it. This trampoline can't take a lot of weight, so no one over 75 lbs (but I would say no one over 60 lbs). The padded handle is nice to have especially for those early jumpers, like my little one! He grabs on to the handle and it helps him stay in one place and not fall as easily. This has no springs, it is only bungee cord, so no worries about kids getting hurt on springs, which is nice. The trampoline part is not very tight, kind of loose, so not sure if that is supposed to be like that, but my toddler has fun on this trampoline. It retails for $59.99 and can be found at Toys R Us.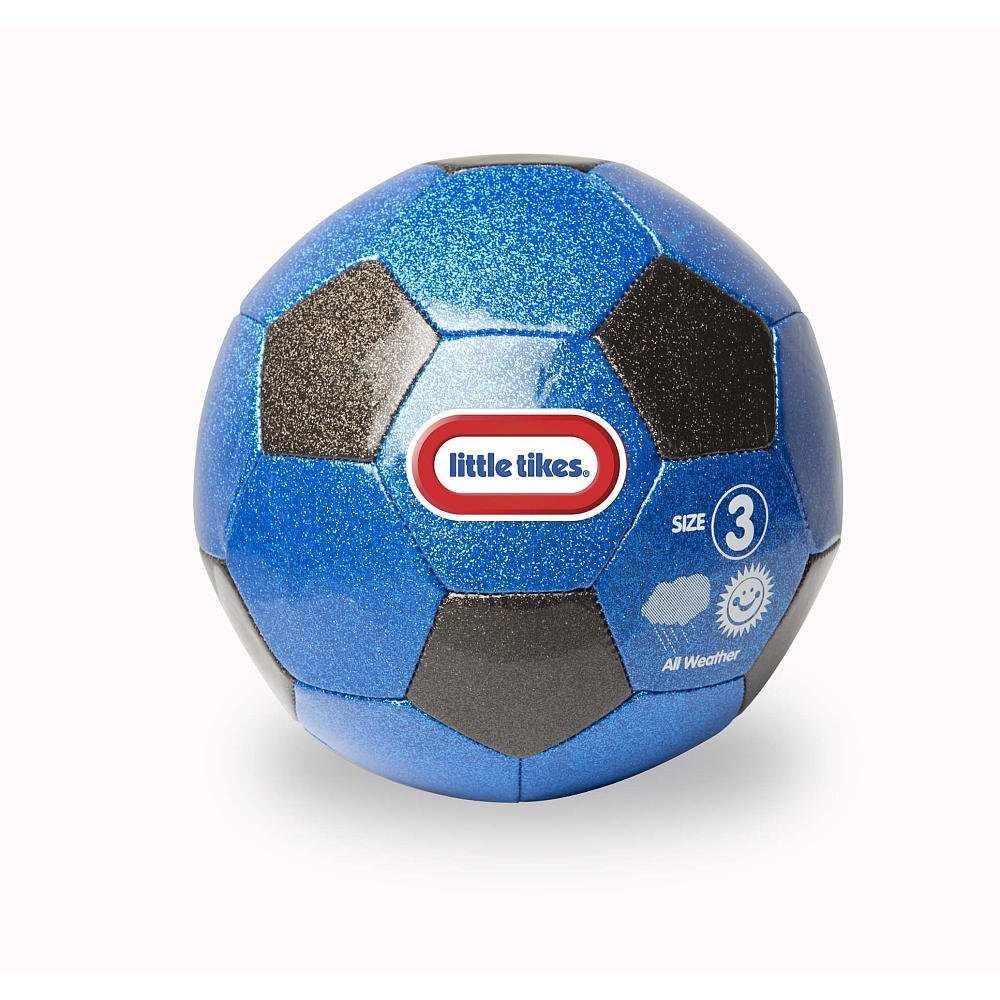 Last but not least, is the fun Little Tikes Glitter Soccer Ball. We received the blue one! It comes with air already in it so just start playing immediately! My son always wanted a soccer ball, so I thought this would be fun for him! The blue is really really pretty and it has some great sparkles in it, but, it is a good ball for the boys. It comes in other colors too, so you can pick and choose which fun color you want. This retails for $14.99 and can be found on the Toys R Us Website (see link above).
About Better Toyz:
 Better Toyz designs and manufacture children's toys. Some of the licenses they work with include Little Tikes, Sanrio and Nickelodeon! Most of their toys are for children age 3-5 years of age.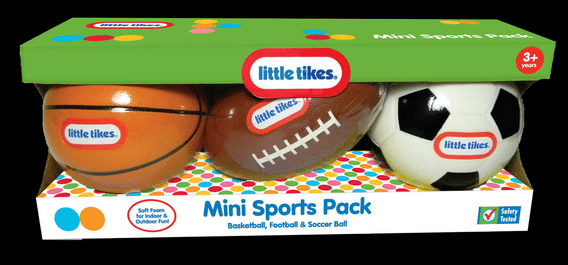 Giveaway!
One person will win a Little Tikes Mini Sports Pack of balls!
How?
Easy! Just use the RC form below! GL!