congrats to Patricia Wojnar Crowley
*product was received. Opinions are my own.

Turning trash into jewelry? Yes, that is what caught my eye, when  I received an email from Trashy Crafter. I was so intrigued with what they did, I had to see it for myself!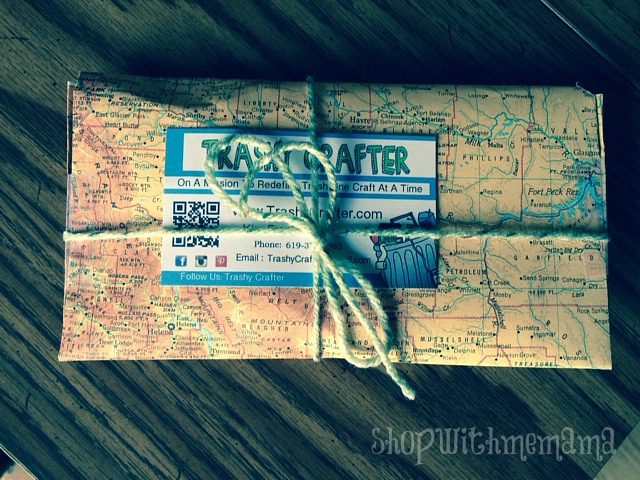 I received a very cool bracelet. But first I must talk about the packaging! The bracelet was packaged in a real map! It was folded around the bracelet and tied with a simple string. I loved this! How unique is that?!?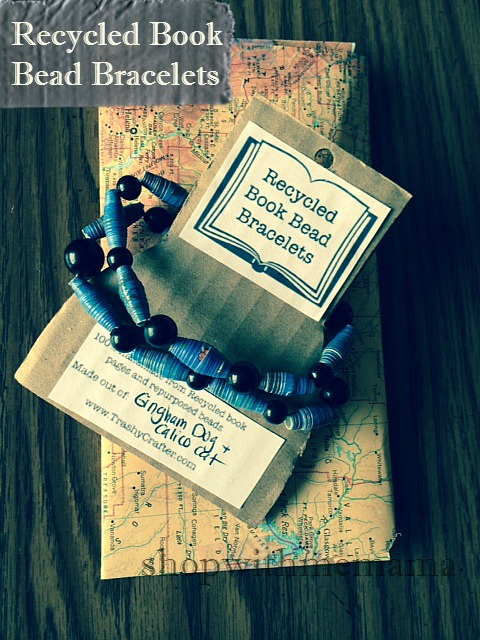 When I opened the map packaging, I saw a unique looking bracelet set. I cannot believe they were made from trash. Very cool! Anyone who is into recycling, going green or just want to purchase fun and unique gifts for them or someone they adore, I would definitely recommend Trashy Crafter! They sell some pretty cool treasures, that is for sure! Hey, what is one mans trash, is another's treasure, right?? 🙂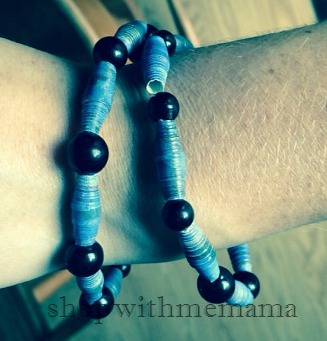 Trashy Crafter makes earrings, bracelets and necklaces and they are all unique and would make an awesome gift for someone on your holiday list. I love my Recycled Bead Bracelet!!
Buy
You can purchase the jewelry online at http://trashycrafter.com/.
Win
One person will win a two piece bracelet set (sponsor chooses which set you will receive).
How?
Easy! Just use the RC form below! GL!