*This is a guest post
Over 30 million Americans have eczema. It's a very common problem, and one your children may very well face. Fortunately, whether your child's eczema is chronic or a one-time-only issue, there are plenty of healthy ways to treat eczema, find triggers, and prevent breakouts from recurring.
Can bathing help eczema? Is it linked to your kids' diet, or to stress? Read on to find out more.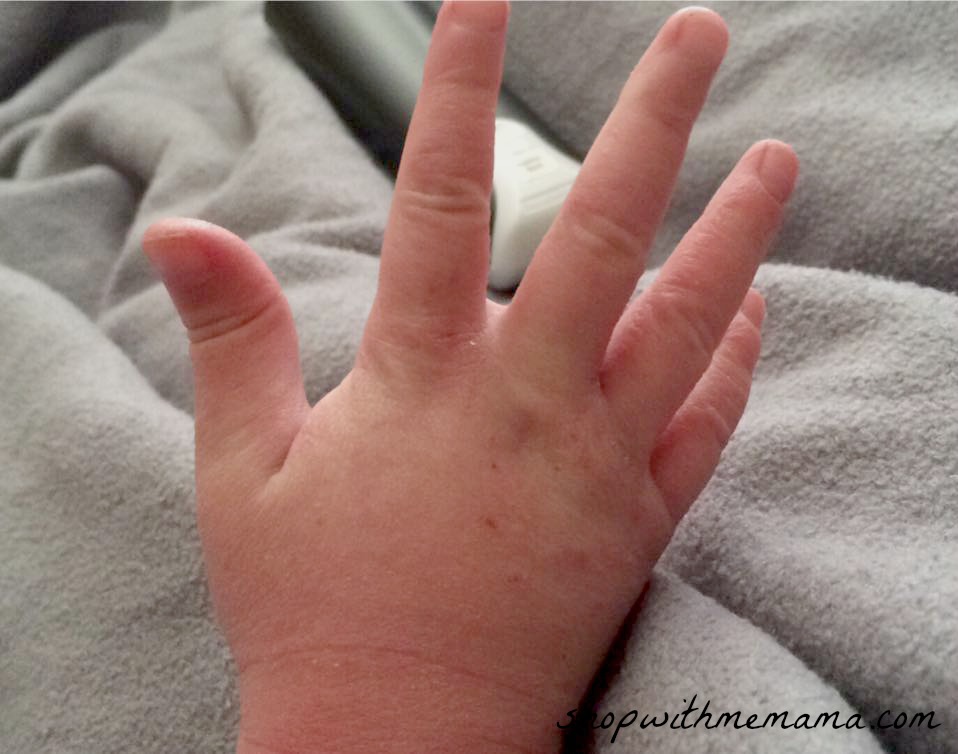 Treatment
There are so many ways to treat eczema, you might not even know where to start. As a first step, I would urge you to consult a doctor or dermatologist – eczema cases vary from person to person, and there's no substitute for medical expertise! For severe or persistent cases, your child may need medication or a steroid cream, so it's best to get it seen by a professional as soon as possible
That's not to say there's nothing you can do to ease the symptoms. With eczema, above all, it's best to keep things simple. Choose loose clothing in breathable fibers (such as cotton) for your kids to avoid unnecessary irritation of their already delicate skin. Use a gentle, fragrance-free soap to keep the area clean, and moisturize, moisturize, moisturize.
There's a list of moisturizers approved by the National Eczema Association, and everyone has their own favorites. Many eczema suffers swear by something simple and additive-free, such as generic petroleum jelly. It can be applied as a scent-free moisturizer, and you can also use it overnight under socks or gloves as a barrier between skin and bacteria.
If you've heard mixed reviews of this ingredient and area asking "isn't petroleum jelly bad for you?", then the good news is that is isn't. As long as you're using the skin-safe petroleum jelly that's sold in drug stores, it won't harm you or your kids, and it's one of the least irritant options out there.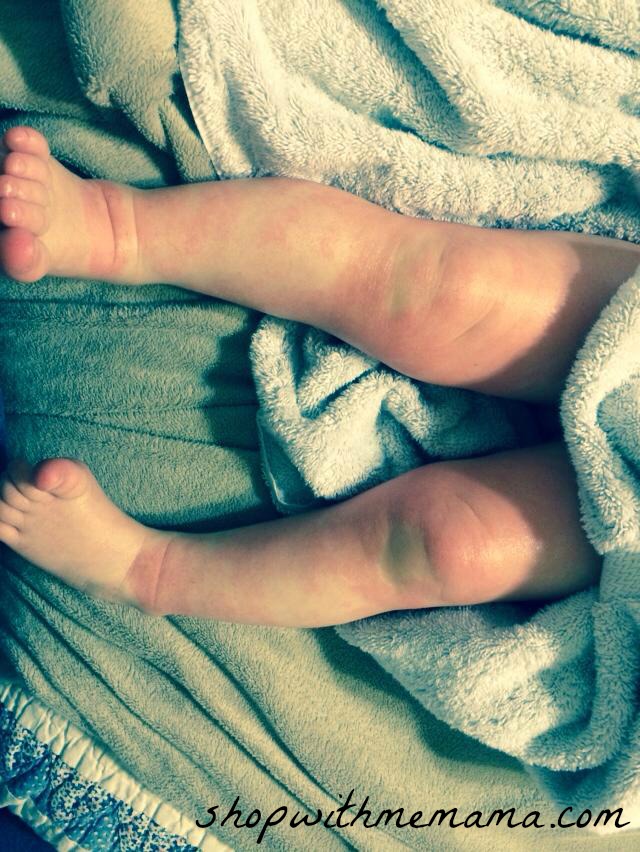 If plant-based products are more your thing, you could try using coconut oil to relieve itching and moisturize the skin. Magnesium-rich salts also have soothing properties for skin, and can be highly effective when added to a bath. Try adding 1-2 cups of something like Epsom salts to your children's bath, then follow up with something like petroleum jelly. Safe for skin and non-irritating, this combination can help alleviate itchiness and lock in moisture.
Teach your children to care for their skin
This sounds tricky, and it is. If your kids are very young, then it might not be safe for them to take the reins of their own skin care just yet. Remember: little fingers get everywhere and there's always the chance someone might accidentally swallow something they shouldn't, not to mention make quite a mess.
This will leave you asking all sorts of questions: is petroleum jelly toxic? How do you remove cream and lotion stains from clothes and couches? What happens if skin creams get into your kid's eyes?
Thankfully, dealing with these concerns isn't as complicated as you might expect. The first stage is to tell your little ones to come to you if they're feeling itchy or uncomfortable. Explain what eczema looks and feels like – redness, itching, flaking, and bumps in the skin – and get your kids to tell you as soon as they notice any of these things. It might turn out to be nothing, but you'd rather that than have them suffer in silence. Plus, if they are suffering from eczema or another skin complaint then you might pick up on their triggers by having these chats, and that will help with their treatment.
As time goes on, your little ones will become more independent. As soon as it's safe, they can start taking their skin care into their own hands. Make sure you talk them through which things they need to treat their symptoms, though and tell them what it is they're using.
Keep a food diary
You probably know by now that eczema can be an allergic reaction and that it can be caused by anything from dust mites and pollen to laundry detergent. But what about food? The most unexpected of food intolerances can cause eczema, so keep a close eye on what your children are eating when their eczema symptoms start showing. It could be a common allergen like nuts or dairy, or it could be something a little more left-field, like chocolate.
Once you've identified anything that might be causing breakouts, remove it from their diet. If they're in schools, kindergartens or playgroups, make sure the people running those know about it, too. Once eczema has cleared up, you can think about gradually reintroducing them again.
Keep the lines of communication open
It's not just you and your kids who might need to know about eczema. If they start having trouble when they're at school, playgroup, or out with friends, they need to be able to tell a responsible adult what's wrong and what they need. Think about keeping a note in your child's bag to give to a grown-up if they need something, and be prepared to field questions from other concerned parents.
Your kids almost certainly know at least one other kid who has eczema, so why not swap hints and tips with other parents? With a pool of knowledge, you could learn all kinds of new things from each other.
Ask if they're okay
As a mom, you're already doing everything you can to give your kids the best possible life. You can't always control what goes on for them, though, and because stress is often a trigger for eczema, frequent breakouts might be a sign that something's not quite right. Is your kid being bullied at school? Worried about their grades? Fighting with a friend? Uncomfortable about something closer to home?
Supporting your kids through stress and emotional difficulties might not clear their eczema up entirely, but it will help them manage their symptoms more easily, and it might help their body to better face up to whatever physical stressors are really causing them. Whatever the cause, eczema is perfectly manageable – it just takes some patience and a little experimentation to find out what works best for your child.