*This post includes my Amazon Affiliate Links.
Ever since my baby boy has been big enough for the bathtub, he has been having so much fun! Usually, him and his sissy or daddy will take the bath with him, and they have lots of fun playing with toys!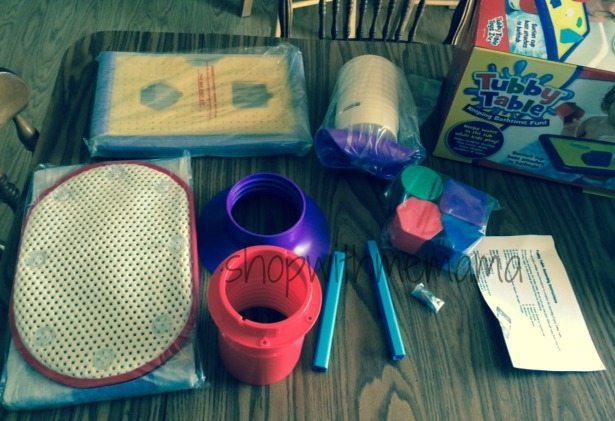 Recently I was sent the Tubby Table, which is an educational bath toy for toddlers. My little boy loves it in the bath and OUT! This fun table really gets a lot of use!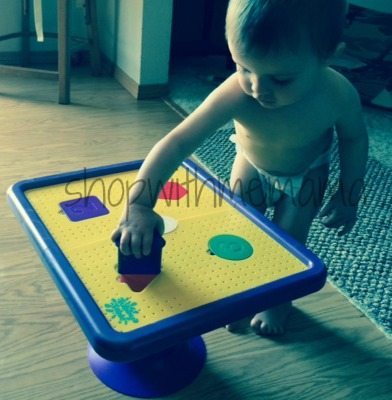 This table suctions onto the bath floor and stays put while your child plays with it. The table engages children ages 14 months & up with 5 multi-colored, numbered and shaped cups, a surface to play on and a non-slip bath mat.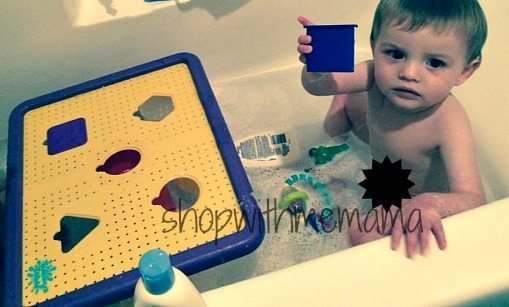 This does come unassembled, but it was super easy to put together. My son first played with the table in our kitchen. He loves it. That night, he experienced it in the bath and loved it there too! This table also has an adjustable stand so it can grow with your child. This is best used in smooth-floored bathtubs. We have grooves in ours and so this table did not suction to the bottom of the tub really well. It slipped around a bit.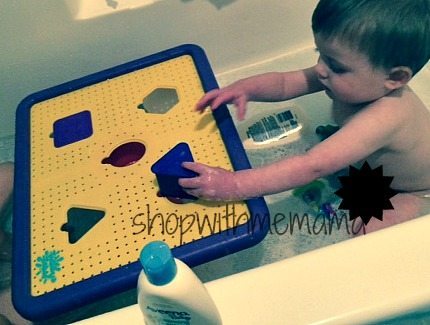 When it is not in the bathtub, my little girl likes to make a table with it and adds two chairs, for her and baby and they eat snacks on it 🙂 So, you see, it is used quite a bit around here!
Buy
You can purchase the Tubby Table online Amazon.com.