*Product was received. Opinions are my own.
My office area is hilarious. I mean, it just does not make sense. I have a very small desk and all the drawers are filled with artwork from my children, a few stray paperclips (perhaps I might need them?), pens and some broken pencils. Go figure!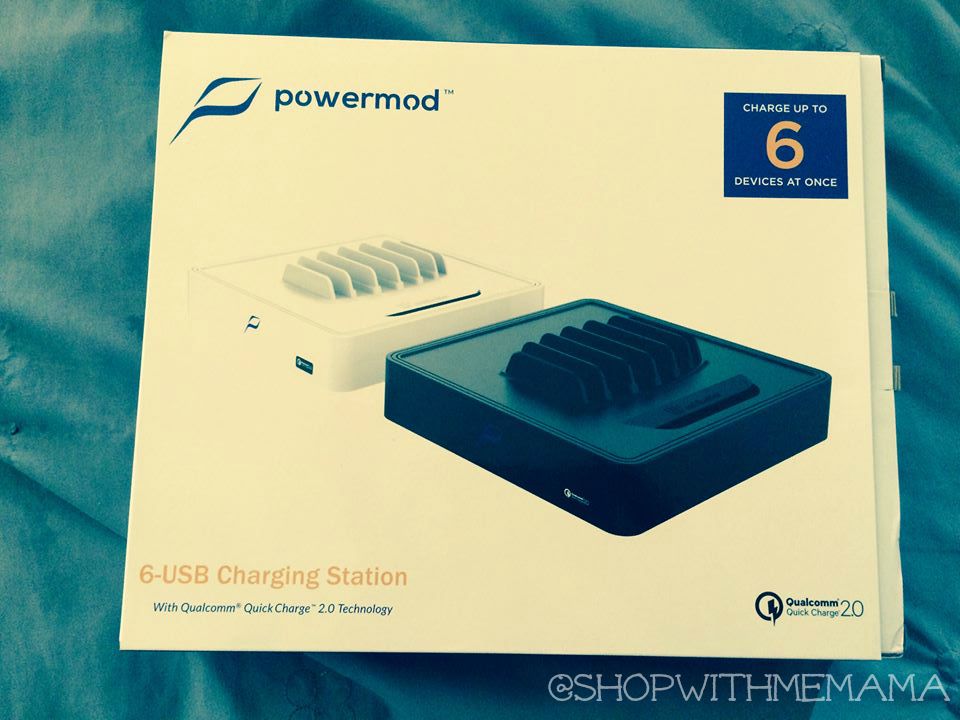 I have tried many times to get my office space organized, but having three little kids around, sometimes it can be hard to do! Thankfully I recently received a product to help me organize my workspace, at least a little bit! Hey, baby steps, right??
I received the handy Powermod Charging Station in Black from CE Supply. CE Supply Store has Unique & Affordable Tech Accessories for Home, Office & Classroom!
This Powermod charging station is for tablets and smartphones, so this was perfect for my little 'office' area! This charging station offers rapid charging for compatible devices and gets my devices charged and ready for use in no time. I love this!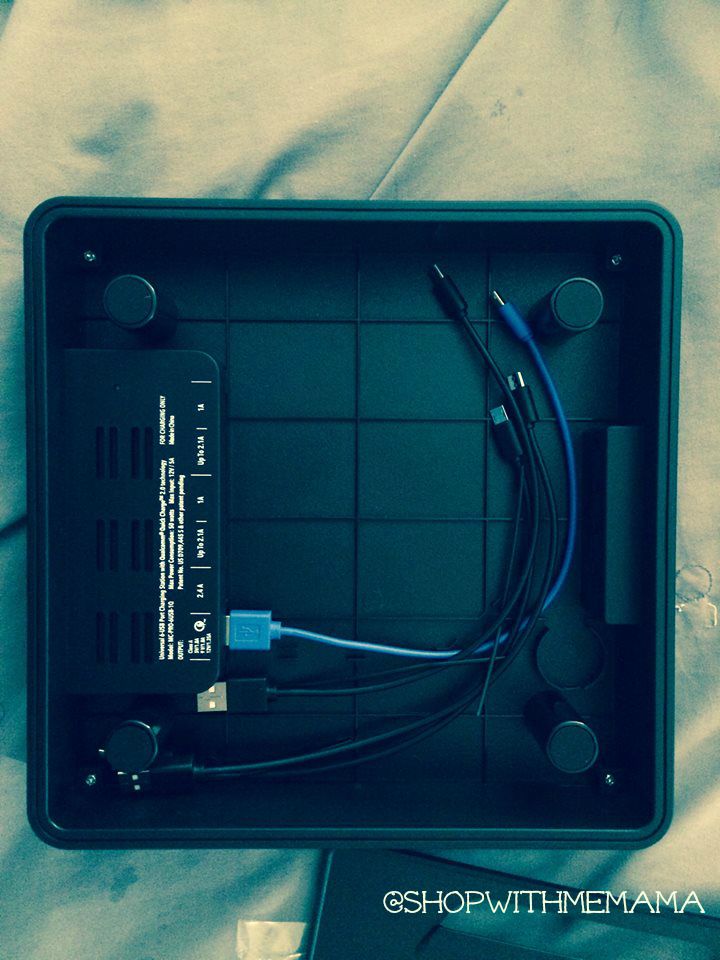 The Powermod Charging Station is able to charge all of my devices quickly because it is built with Qualcomm® Quick Charge 2.0™ technology for even faster charging ability! That is 75% less time charging, than standard chargers! Brilliant! As busy as I am during the day, I NEED a charging station that charges quickly.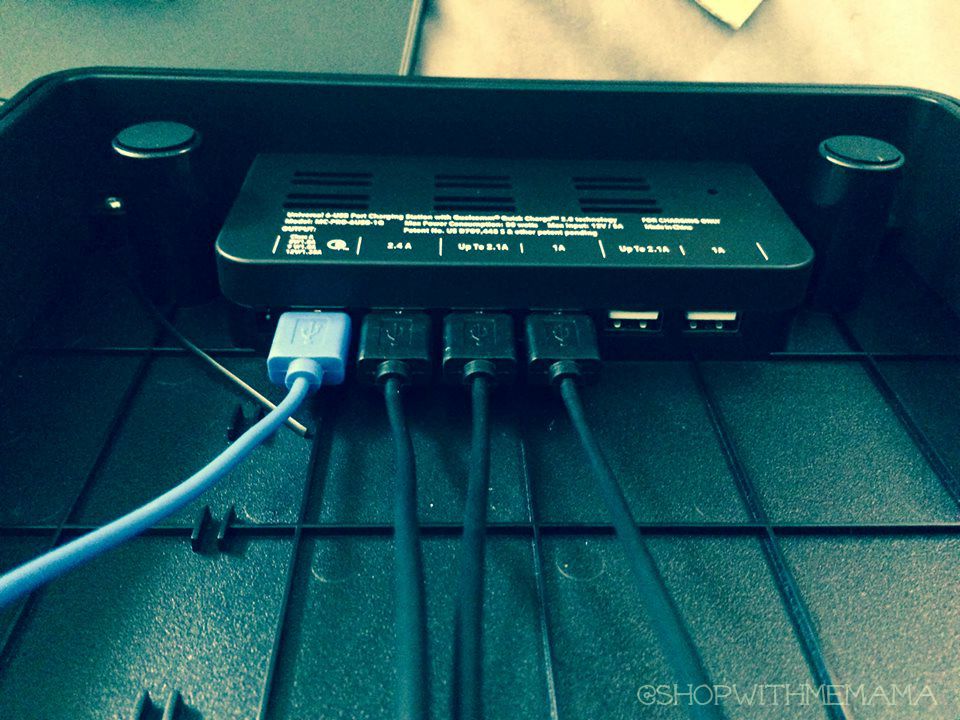 I love how sleek the Powermod Charging Station looks. It looks really nice in my office area. I also like that I can turn one normal AC power outlet into six customizable power sources! This allows me to create my very own designated charging location with cable management capabilities!
Features Worth Mentioning
One USB port equipped with Qualcomm® Quick Charge™ 2.0 technology offering rapid charging for compatible devices
One 2.4A USB port suitable for use with Lightning charging cables powering Apple devices. Four additional customizable USB ports suitable for charging other smartphones, tablets, and electronic gadgets
Includes three 8″ micro USB charging cables and one 8" micro USB data and charging cable for use with Quick Charge 2.0™ port
Most devices fit in station's slots without removing protective cases (slot widths 11mm – 19mm) My iPhone fits in it just fine! So do my kids tablets.
Max power consumption: 50 Watts, Output: Class A: 5V/1.8 A, 9V/1.8A, 12V/1.35A, Additional USB ports:  2.4A; 2.1A, Max Input : 12V/5A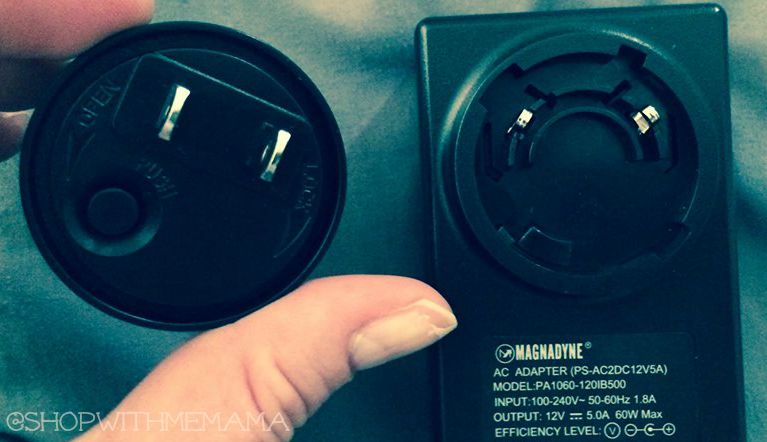 The setup was very easy to do, not much to do other than connect the cords inside of the charging station, then put the top back on, pull the cords out of the little space and insert the cords into your devices and then place your devices in one of the slots, best suited for them. Then, plug-in the adapter cord into an outlet. All done! Phones and tablets are charging! Oh, I almost forgot. I also had to assemble the power supply, but that was simple to do, too.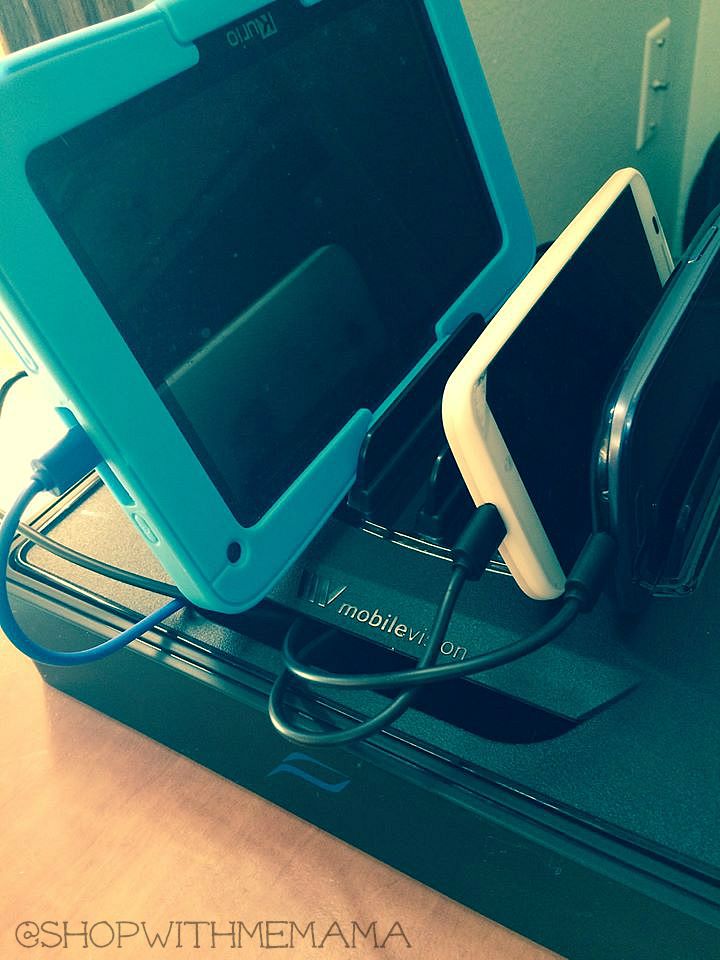 Since this is a universal charging station, I am able to charge up my kids Kindle and Kurio Tablets as well as our phones! This is a great charging station, looks nice anywhere in the home and works great! No more clutter of phones and tablets charging everywhere!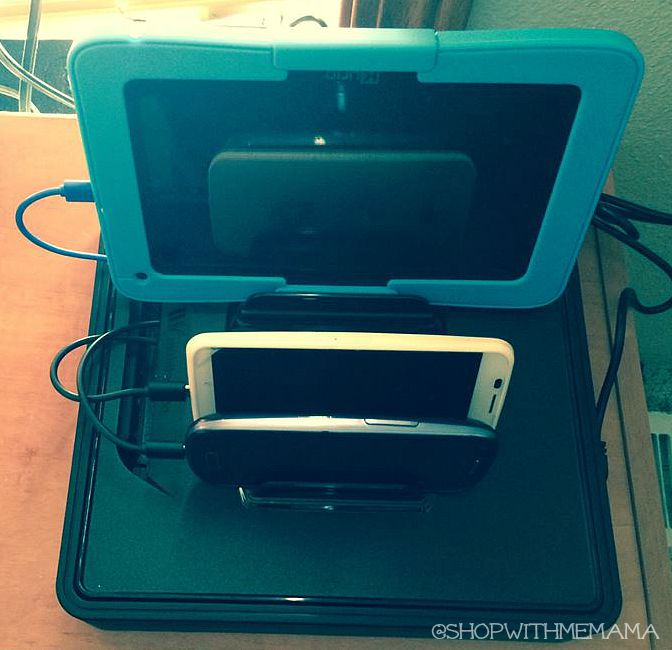 Buy
To find out more about The Powermod Charging Station and to purchase it, you can find it online at http://www.cesupplystore.com/. It retails for $59.95.
Coupon Code!
By entering the code: SHOPMAMA  at check out, you will receive 15% off the Powemod Charging Station in Black or White.
Do You Have A Charging Station In Your Home?