*Product received. Opinions are my own.
I have been a huge fan of Vitabath products. I love the way they smell and how they make my skin feel. Plus, they are not expensive, but they are great products. What more could I ask for?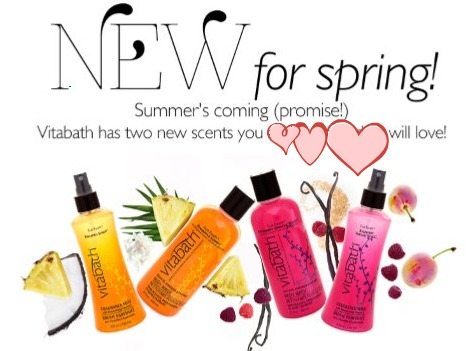 Vitabath has two new scents out this spring and I wanted to share them with you! The first one is Pineapple Sunset. Let me tell YOU, that smells SOOO good! I have always enjoyed the scent of pineapple so I knew I would probably enjoy this scent too, which I do! It is a blend of pineapple, sun-kissed melon, passion fruit and yummy coconut with musky scent mixed in. Oh, my it smells delicious! The set comes with the body spray and body wash and is packaged really cute!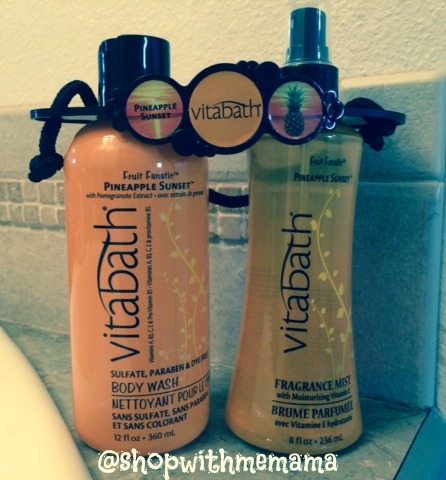 The next new scent from Vitabath is Raspberry Vanilla Velvet. Can I say anymore? Just the name alone makes me want to eat it! The scent is an alluring blend of black raspberry and mirabelle plum with rich vanilla, caramel, and amber. YUM!

You can subscribe to Vitabath and Receive Coupons, Sales & New Product Alerts! Subscribe today! Yay!
Buy
You can purchase Vitabath's two new spring scents, online at http://myvitabath.com/.