I was sent product to review, these are our own honest opinions. This post includes my affiliate links.
UPDATE: Our V.Reader stopped working after 3 weeks 🙁 It will not turn on and I have changed the batteries, so I know it is not that. We are so sad 🙁
VTech V.Reader Review

My kids love to learn, just love it. I am always trying to teach them fun and new things every day. They especially love VTech products, because they are not only super fun for them but also educational. So, I feel good letting them play with them and they are a great investment!
Now your kids will LOVE learning to read with the VTech V.Reader! We all know that exposure to reading in your childs early years plays a key role in your child's reading development. V.Reader is the best-selling e-reader for kids and kids learning to read, like my son and daughter, will have fun practicing their reading skills with this interactive e-reading system!
I let my daughter play around with this and she just loved it. She likes how the stories come to life through the narration. The characters voices, the animation and sounds makes this super fun for my kids. When my daughter touched a word, it "reacts" and the V.Reader will pronounce it! Her favorite part was when she touched a character, they then became animated in the story!! So much fun for her!!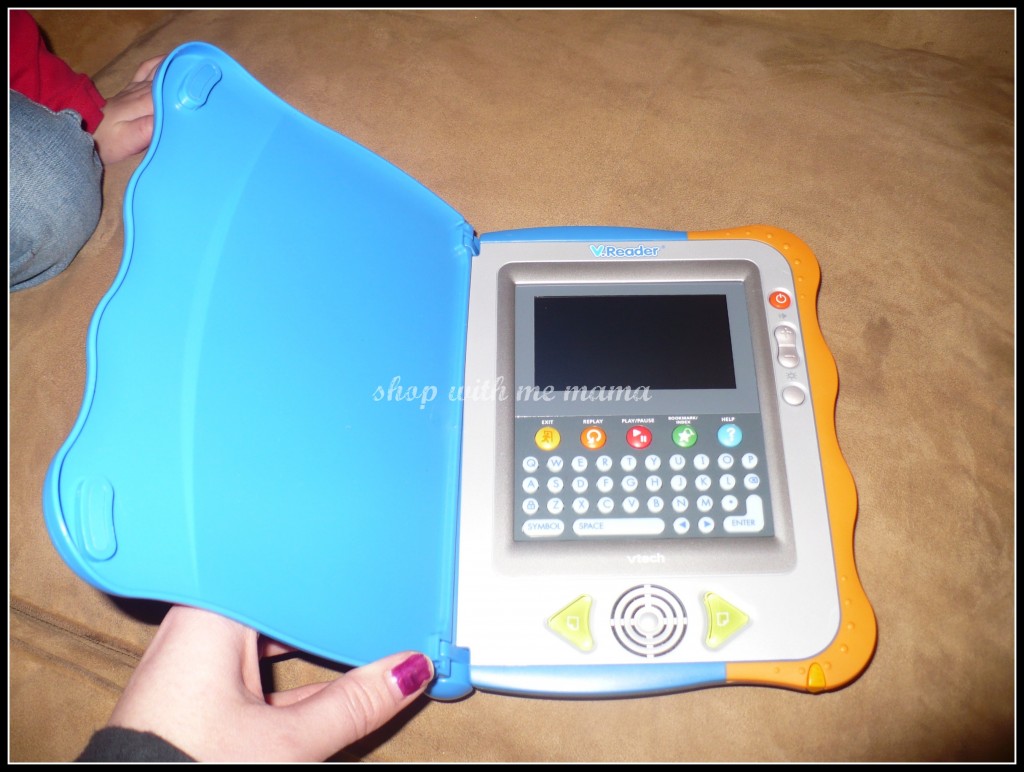 The V.Reader also has a story dictionary that gives your child the chance to expand their vocabulary. I love all the story cartridges that are available for the VTech V.Reader! Your child will definitely enjoy reading with their favorite characters like Dora The Explorer, Disney Princess, Scooby-Doo and more!!!
You can also access and download over 45 e-books that are available within the Learning Lodge Navigator and your child can download free themes to personalize their V.Reader! So, there is a lot of fun stuff going on with the V.Reader and my kids just love it!
This is very durable and perfect for kids ages 3-7 years of age. The front of the V.Reader folds back to expose the screen and type pad. When your child is done playing, it folds back closed, protecting the screen and key pad. I love that feature. You can also buy accessories  for your V.Reader like the storage totes.
 Buy
You can purchase the VTech V.Reader online at http://www.vtechkids.com/for only $49.99 (on sale from $59.99!) or on Amazon.com!