"I participated in a In-Home Party Activation on behalf of Influence Central for Weight Watchers Sweet Baked Goods. I received product samples to facilitate my review as well as a promotional item to thank me for my participation."

I am not really a person who craves sweets very often. But when I do, it is usually chocolate or things with chocolate in them. I do try to bake as often as I can for my family, but I rarely eat it too. I am funny like that! Only once in a while I will indulge.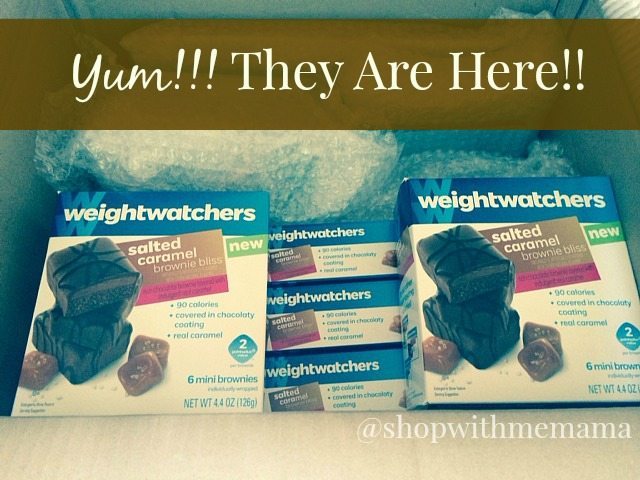 When we have friends over for a fun evening, I like to serve up some sweet treats and finger foods. There is always plenty of snacks on the counter for our guests to eat up. Last weekend we had our friends over again, except this time it was a bit different! We had a Weight Watchers Sweet Baked Goods Salted Caramel Brownie "Try and Reveal Tasting Party"! Man it was FUN!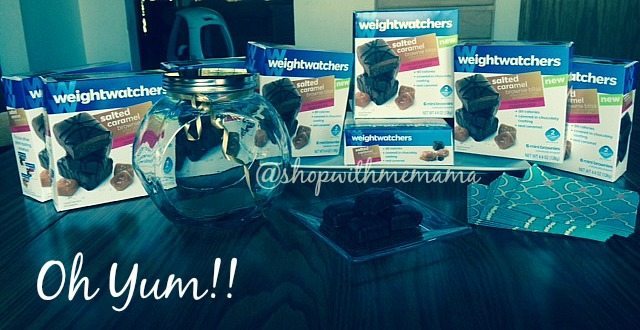 This party was all about tasting!!! I set up a table and put out all of the delicious Weight Watchers Sweet Baked Goods Salted Caramel Brownies on the cute plates and platter that was provided to me. I hid the boxes so that my friends had NO clue who made these brownies or where they came from.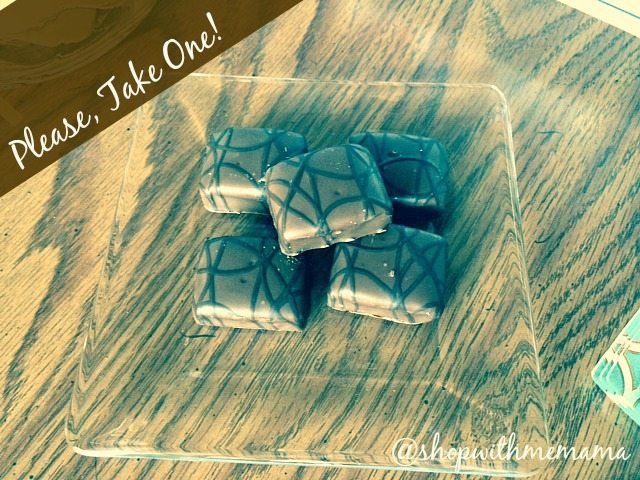 We then, indulged our party guests in a blind taste-test featuring these delicious brownies! We really put them to the challenge! It was hilarious and fun! Our friends were pretty shocked that these were Weight Watchers Sweet Baked Goods Salted Caramel Brownies! They LOVED them and the brownies that I had out, were ALL gobbled up quickly! Good thing I saved a few boxes for our family, in the cupboard!!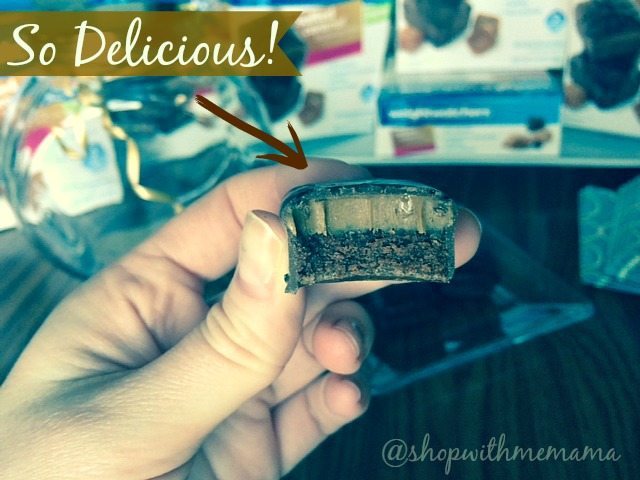 These Salted Caramel Brownie Bliss treats were so delicious. I can see how one would get addicted to sweets, now that I have tried these! Yum! The Salted Caramel Brownie Bliss treats are the perfect combination of sweet and salty. I also love the rich chocolate brownie and real caramel in them! So good!
LOVED My Friends Expression, When She Found Out These Brownies Were Weight Watchers Salted Caramel Brownie Bliss treats!!!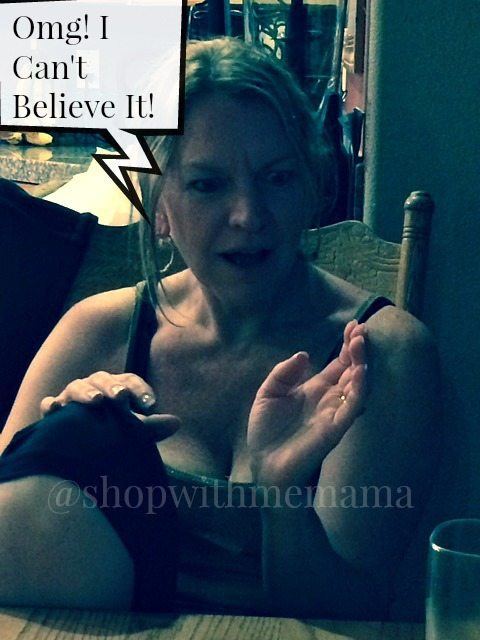 With only 90 calories per individually wrapped brownies, I could easily gobble up two (or 3!) of them without feeling too guilty. They have a Weight Watchers PointsPlus Value of 2 points (for those of you who are doing Weight Watchers, that is good to know!). These are available at grocery stores and retail for $3.29 per box!
Other Weight Watchers Sweet Baked Goods products:
Triple Chocolate Brownie Bliss
Mint Chocolate Brownie Bliss
Peanut Butter Brownie Bliss
Chocolate Crème Cake
Lemon Crème Cake
Red Velvet Crème Cake
Carrot Crème Cake
Chocolate Brownie
Coffee Cake
Cookies
Tasting Is Believing Challenge!
Between April 1-May 31, 2015 customers are invited to purchase ANY Weight Watchers Sweet Baked Goods Treat and try it. If you don't love it then you get your money back! Now that is one heck of a deal! Trust me, you will LOVE them!!! You can get the full details here: http://tastingisbelieving.com/.
Which 

Weight

Watchers

Sweet Baked Goods Products Would You Like To Try?