Are you going on the road this summer and are looking for places to stay and visit? There are so many hidden gems in this country of ours! Lots of places to go and things to see! I like visiting the less traveled places, myself. My family and I are on a mission to visit these less traveled places this summer! One of them being Ruston Louisiana! First, be sure to stop by Brennan Dodge Chrysler Jeep Ram, a great car dealership in Ruston Louisiana.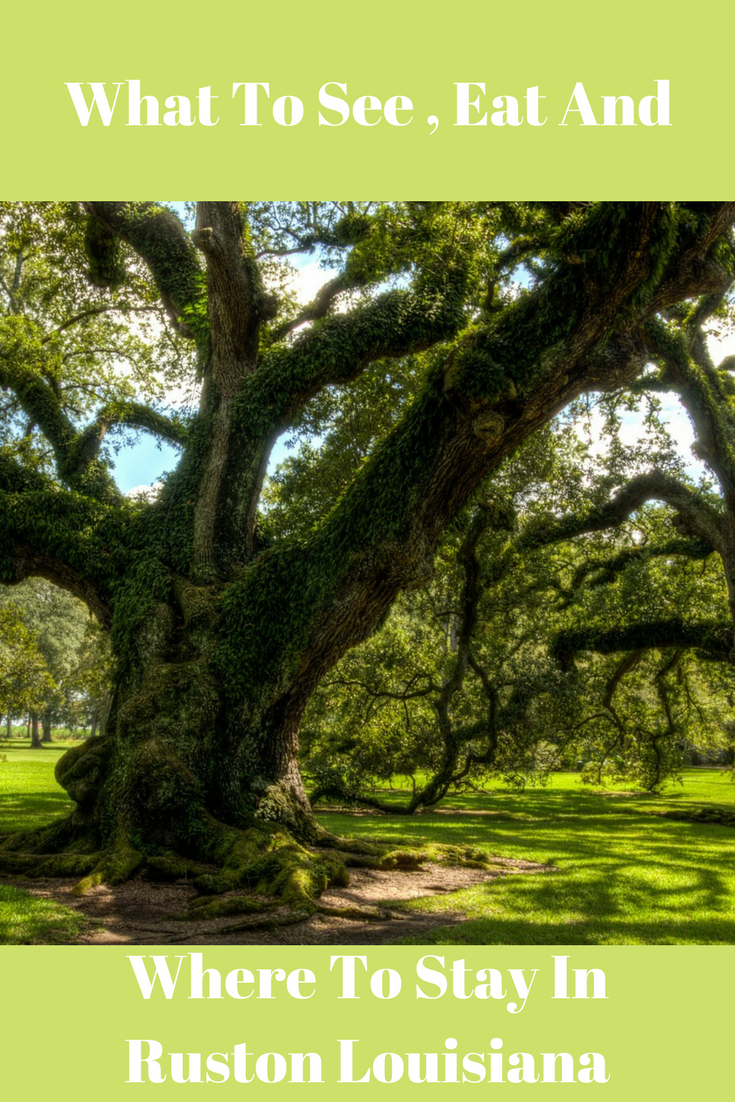 What To See, Eat And Where To Stay In Ruston Louisiana
What is there to do in Ruston Louisiana? Where can we stay in Ruston Louisiana? Where is there to eat in Ruston Louisiana? So many questions! Let me help you out by answering them for you!
Where To Stay?
There are plenty of hotels to choose from when visiting Ruston Louisiana. Three of my favorites are Hampton Inn Ruston, Fairfield Inn And Suites, and Courtyard By Marriott. They all have great ratings and nice amenities. The prices are reasonable too.
Hampton Inn Ruston prices start at $105 and go up from there. They provide free internet access and a free hot breakfast every morning. They have an Outdoor pool, fire pit, and barbecue grill too.
The Fairfield Inn and Suites has decent prices as well. Prices start at $109 and go up from there. The rooms have a micro-fridge, complimentary high-speed Internet access, a large work desk, and a nice mattress and bedding. They also have a free hot breakfast, now with more hot choices like scrambled eggs, sausage, and oatmeal, plus favorites including fresh fruit and yogurt! You can relax and unwind at their indoor heated pool! Nice place!
Courtyard By Marriott is very nice. Prices start at only $89 and go up from there. The rooms look nice and spacious. They offer air conditioning, pool with a fire pit, and free wi-fi. It doesn't look like they offer free breakfast though but they do have a Bistro that is open for breakfast so that is nice!
What To Do In Ruston Louisiana?
There is plenty to see in Ruston Louisiana! One place is Lincoln Parish Park. This is a great place to fish and has a nice walking path to enjoy this park and all its beauty. You can sit and picnic by the pretty lake and just enjoy yourself!
Ruston Farmers Market! This opens April 14th and is on Saturday's from 8 am to noon. As a tourist looking for local flavor, it makes your visit more authentic. Folks don't travel to Italy looking for good burritos. Lots of good food and people!
Lincoln Parish Museum would be on our list of places to visit in Ruston Louisiana! Like I said, we love museums and we couldn't pass this museum up! This is a beautiful home with SO much history! They have guided tours: Tours are conducted Tuesday through Friday, 10:00 am-noon and 1:00 pm – 4:00 pm. Admission is free, but donations are welcomed and appreciated. They have beautiful murals, vintage furnishings, Native American collection and much more to see!
Where To Eat In Ruston Louisiana?
Great question! Food is a big thing when traveling! I love to sample everything! Roma Italian Bistro sounds like a great place to start! This is an Italian cafe that has reasonably priced food and they give you big portions. You can check out their yummy menu here!
Ponchatoula's is the next on my list. The full-service restaurant offers patrons a wide variety menu that includes appetizers of seafood gumbo, fried mushrooms, and boudin balls, as well as from the fryer servings of fried crawfish tails, shrimp, oyster, and catfish!
Z Buffet Chinese Restaurant! Can't visit a place without eating Chinese food! I absolutely love Chinese food! They offer over 55 items daily including soups, appetizer, chicken, beef, pork, shrimp and fish, salad, dessert and fresh fruits and also blue bell iced creams. YUM!
Is There Anything You Would Like To Add to What To See, Eat And Where To Stay In Ruston Louisiana? Please Leave Your Comments Below!