Winter can be harsh on your skin, not just the skin on your body, but the skin on your face too. Keeping it moisturized is very important especially if you want to fight the signs of aging.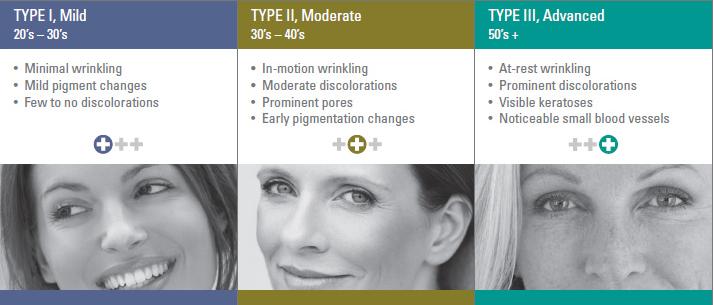 Every morning and night, I wash my face with Proactiv Cleanser and follow that with my under eye cream and face creams. This ensures that my face stays clean and soft. I absolutely cannot stand a dry looking face, yuck!
I have only found a handful of facial moisturizers that I really like. Afterall, my face tends to be super oily, so I have to be very careful what goes on my face. That and my face is sensitive!
I had the opportunity to try out a new line of products from the Neova Skin Care Line. These are products that rejuvenate and help repair your skin. Certainly I could use this.
I received three products from the Neova line. The Creme de la Copper, Day Therapy SPF 30 and the DNA Total Repair. The bottles all looked the same, so at first I was a bit confused and had to research what each one was and what they did. After doing the research, I was ready to try them out.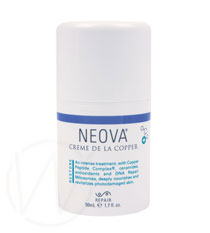 The Creme de la Copper is a deeply nourishing skin cream that helps revive dull, lifeless skin while helping with the appearance of fine lines and wrinkles. It also restores moisture and firmness to your face. The copper peptide complex in this cream, is an essential micronutrients for your skins health. The DNA repair technology deeply penetrates your skin to deliver the best results possible. You can use this daily to achieve softer and smoother skin. I really like this cream. It is not too creamy and it feels light on my skin. It blends in and I only need a tiny amount as it smears around pretty well on my face. I mainly use this around my eyes, laugh lines and neck. It does not have a scent really, but I could pick up an "earthy scent" like dirt 🙂 This retails for $110.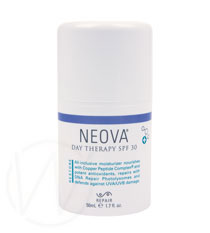 The Day Therapy SPF 30 is great for during the day. I will put this on, just a tiny amount, under my makeup and then I will put it on again OVER my makeup. This keeps my makeup in place and keeps my face soft and almost line free when I wear my makeup. If you have not tried lotion/cream over makeup, you SHOULD. Makes you appear years younger in my opinion. The Day Therapy SPF 30 is a multi-purpose daily moisturizer that features broad spectrum UVA/UVB protection against UV damage. The DNA enzymes help repair and remove sun induced DNA damage. Copper Peptide Complex and antioxidants nourish and moisturize the skin. Apply daily in the morning protect yourself from winter UV radiation. This is a great daily cream that will leave your face looking its best and you know it is being protected. Again, this was "earthy" smelling.. This retails for $85.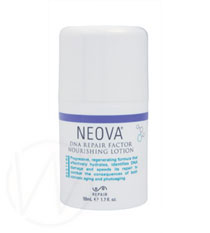 Last but not least, is the DNA Total Repair which speeds recovery from previous sun-inflicted damage and intensifies the skin's ability to self-correct itself in order to resist future damage (something I think we all can benefit from). The formula offers the most powerful therapeutic intervention for UV-induced DNA damage and the results show diminished signs of aging, including fine lines and wrinkles. I use in the evening, when skin is at its highest for repairing itself. This has an earthy scent as well. This retails for $99.
These are all really great beauty product creams that don't make my face feel like a big oily mess. My skin does appear softer and smoother. I would recommend this to you all who are wanting to have a great cream or creams to maintain a beautiful, healthy glowing face and for anyone who has seen too many days in the sun.
Buy
You can purchase these products online at http://www.nextderm.com/ and you can check out the key ingredients too!
Disclosure:
I was sent products to review. These are my own, honest experiences with these products, thanks!