My kids absolutely LOVE to play the Kindle Fire
. My daughter could spend ALL day on it, if I let her. There are sooo many apps for kids, Oh my gosh!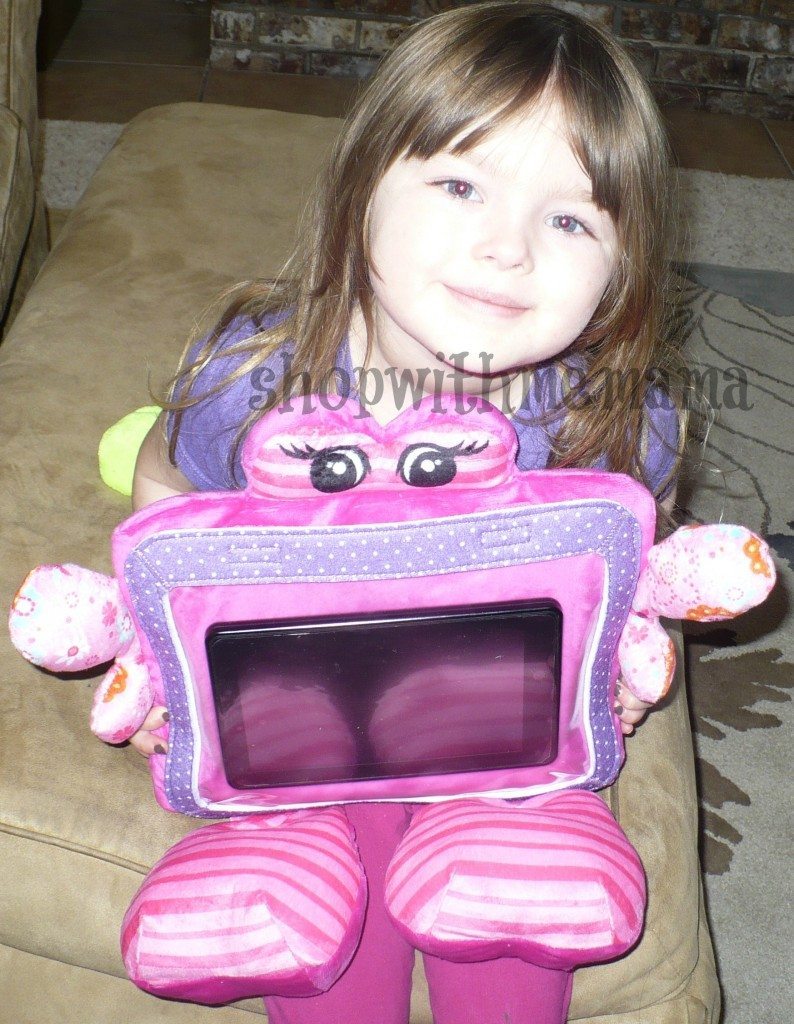 But, with using the Kindle Fire so much, on a daily basis, it really gets banged around, ugh. A really cute way to protect your Kindle Fire, smartphones or tablets is with the really adorable Wise-Pet!! Oh my they are cute! We received one to review and my kids, especially my daughter (because it is girly), loves it! Wise-Pets are adorable and clever smartphone and tablet protectors.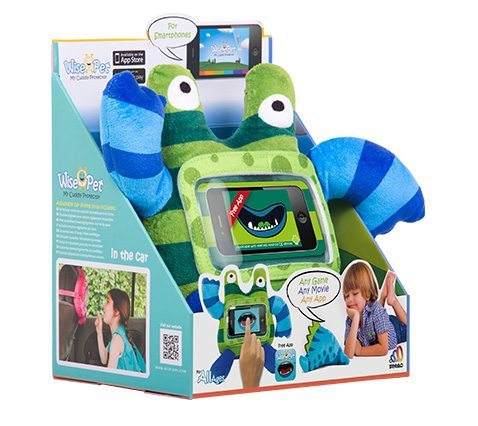 We receivedFlora, for the tablet, which the Kindle Fire fits perfectly in! We also received her for the smartphone! It is way too cute and keeps the Kindle safe and protected! Yay! Flora is really cute, she has flowers all over her and is really girly. Flora is the most optimistic creature you'll ever meet. She is all about hugs and kisses and likes to be cuddled at nighttime. She daydreams about walking in the meadow in the spring, smelling flowers, and always stares outside the window, looking for beautiful butterflies! Too cute, huh?
What is nice about the Wise-Pets is that you can also use them in the car and they simply strap on to the back of a seat so your childs has easy access to their tablet or smartphone, while having it protected!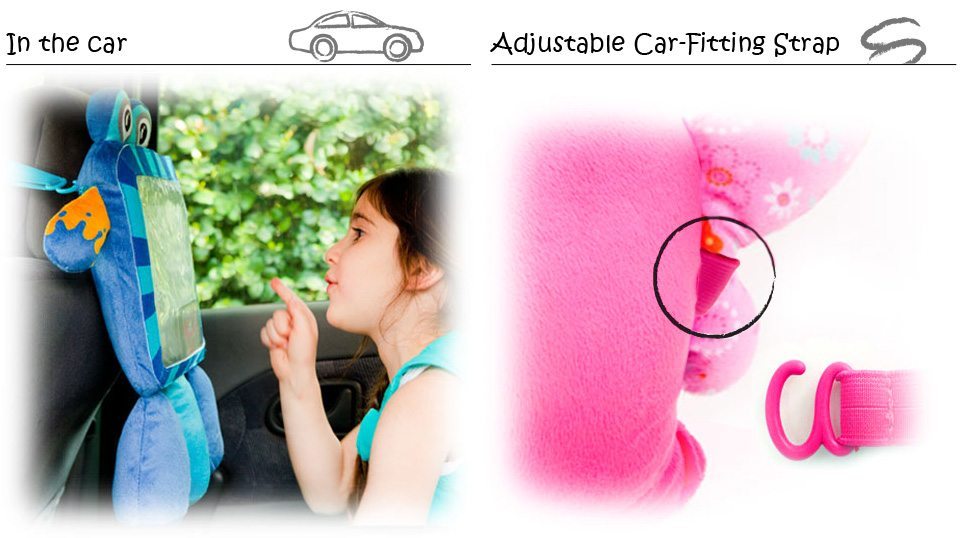 How To Install In Car:
In order to use the Wise-Pet in the car, insert the plastic hook into its matching loop.Place the Wise-Pet with the strap on or below the head of the seat. Ensure that it is facing the child, and make sure that it is tightly secured. It is that simple! Now place the device inside the Wise-Pet and let your child play!
The Wise-Pet™ Family consists of five cute and cuddly characters that come to life through the unique Wise-Pet app (which is FREE!). With the Wise-Pet, kids can enjoy hours of fun while keeping their parent's smartphone or tablet protected from liquids, scratches, and falls!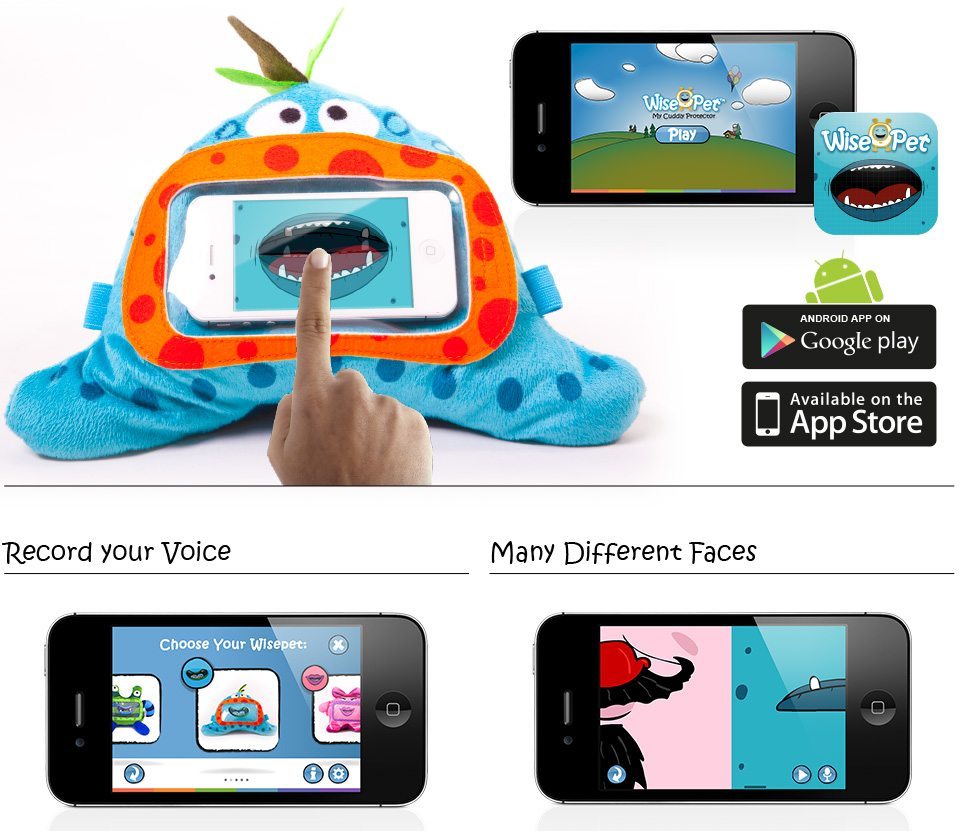 With the cute Wise-Pet App, your Wise-Pet comes to life! You can play and talk with your Wise-Pet! It is so much fun and my daughter loves it! You can record your voice, this way you can pre-record a bedtime story, so your child can go to sleep to the sound of your voice! Genius! It also allows you to personalize your Wise-Pet by using any face you want! Wise-Pet comes with a dozen different faces – flip through the different designs and watch the mouth move as you talk. You can also watch YouTube videos, or listen to songs specifically for children. Heck, you can even talk to your Wise-Pet and listen to it repeat after you! So much fun!
Buy
You can purchase the Wise-Pet online at http://wise-pet.com
Disclosure:
I received product to check out, all opinions are my own. The Amazon.com link is my personal affiliate link, thanks!