This post is all about 12 Valuable Guidelines for Creating a High-Converting Video Landing Page. As a business owner, you're likely always looking for ways to increase your revenue. So, what if I told you that creating a video landing page can boost your conversion rates by 80%? Well, it's true! Leveraging video for a landing page increases brand awareness, improves trust in your product or service, and can help lead to higher conversion. Still unconvinced? How about this: Studies have shown that people who view video landing pages are 64-85% more likely to convert than those who don't.
12 Valuable Guidelines for Creating a High-Converting Video Landing Page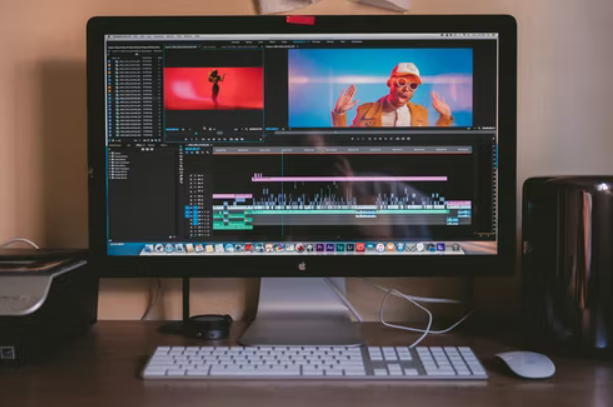 So, in today's post, I'll walk you through everything you need to know about creating the perfect video landing page so that you can get started converting more customers right away.
Must-Follow Video Landing Page Rules
Video landing pages are great because they can be more engaging than text-based landing pages. Videos can also explain complex concepts and show people what to expect, which many landing pages struggle with.
In addition to those benefits, videos are an excellent way of showing off your product or service in action. They're also helpful for showcasing testimonials from satisfied customers. There are many more advantages like this and to enjoy those follow the below guidelines.
Start With a Quality Video
A high-quality video is the foundation for your landing page. Make sure your video matches your brand. Don't use a cat's meow as background music in your video if you sell pet products.
The music should match the content of the video, and it should be optimized for mobile devices so that users can easily play it on their phones or tablets (especially when using YouTube videos).
Ensure optimizing the videos for search engines. This means adding tags and keywords to them so they'll appear in search engine results, which will lead people back to your landing pages with ease!
Just like with websites, many factors go into making a successful landing page, including design elements like colors and fonts used throughout each asset type (e.g., images versus text), as well as how these elements flow together in creating one cohesive message across multiple mediums such as social media platforms or email campaigns."
Use a Quality Template
Video landing page templates are relatively easy to find, but not all are created equal. To make sure your video landing page is effective and conversion-optimized, make sure that you choose a template that meets the following criteria:
Responsive and mobile-friendly

Easy to use (for both you and your clients)

Easy to customize (so that each video landing page can be uniquely branded)

Integrates with existing website (if applicable)
Test Your Video Landing Page Design and Copy to Figure Out What Works Best
There are a few different things you can do for testing. The first is to use a landing page testing tool like Google Optimize or Optimizely. These tools will allow you to create split tests and test different versions of your video landing page. You can also try different versions of your video and CTA button copy and the headline on your page.
If you don't want to use these tools or don't have access to them (or if they're too expensive), then create two separate pages with two different headlines and two different CTAs for each version of your video landing page. This is known as A/B testing, and it's one of the best ways to figure out what works best!
Use the Right CTA Button and Language
The fourth guideline for creating a high-converting video landing page is to use the right CTA button and language. A high-converting CTA button should be large enough to click, easy to read, relevant to your content, not too close to other buttons, and have a precise call-to-action phrase (e.g., Get Started).
Show a Clear Value Prop
It's essential to show what the visitor will get with your solution. A clear value prop (or a statement of benefits) will help them know what they're signing up for, and a call-to-action (CTA) gives them an action to take.
For example: "Join our email list and receive weekly tips on how to create a great video landing page." Or if you're selling something, say something like, "Get our course now at 50% off!"
Add a Headline That Builds Trust and Creates Intrigue
The headline of your landing page is the first thing that viewers will see, so it's essential to make sure it's relevant to the video content and written in a way that will grab their attention. The best headlines are short and to the point, written in an active voice, include a CTA, and are in a conversational tone.
Optimize for Mobile
As discussed earlier, your video landing page should be optimized for mobile. This means that it doesn't matter whether you're using a responsive or adaptive template or even if you have multiple templates.
Whatever you do, make sure that the text on your landing pages is readable on mobile devices. Don't use fixed layouts in any way—not even to align elements vertically and horizontally with each other. Use flexible container divs instead, and avoid table-based layouts at all costs!
Remove Navigation Options
It's good to remove all navigation options from your landing page. That way, users can focus on the video and won't have any distractions. If you need to provide other links, make sure they're easy to find and accessible.
For example, if you have more than three links on your page (like a product page), consider using a carousel instead of individual buttons or links.
Create an Effective Video Thumbnail
The thumbnail is the first thing people see when browsing your landing page. Ideally, it should be eye-catching and relevant to the video's content or title. Many people will decide whether or not they want to watch your video based on the thumbnail alone.
If you spend some time coming up with a great one (and test it), you'll increase your chance of making an impression on potential viewers and improving conversion rates.
Embed the Video on Your Landing Page, Not Directly From YouTube or Vimeo
This tip should be pretty obvious, but it's so important that I wanted to highlight it anyway: embedding the video on your landing page will help you control the experience. Suppose you host videos on third-party sites like YouTube or Vimeo.
In that case, many things can go wrong—like poor audio quality or a glitchy playback experience—that may distract viewers from what matters most: viewing content and organically engaging with your brand.
Add a Lead Gen Form Above the Fold
Add a lead gen form above the fold. We know that landing pages make it easy for people to convert and take action. But one of the biggest mistakes we see on landing pages is placing the form below the fold, where viewers don't see it until they scroll down. Don't do that!
Instead, make sure your lead gen form is visible from any section of your video landing page. Users can quickly fill out their information and sign up for your free offer or webinar immediately after watching your video (or before).
Make sure you communicate clearly what you want from visitors to complete their signup process. While collecting data from visitors at this stage isn't necessarily essential if all they're doing is signing up for more information at this moment in time (such as an email list) if they're filling out an actual application or purchasing something directly on this page—which we highly recommend!—it's imperative that you let them know precisely what they need to move forward with completing their purchase/signup flow seamlessly without any confusion whatsoever.
Test Load Times Using Google's Pagespeed Insights Tool, and Reduce Them if Possible
If your website is slow to load, it could be a significant barrier to conversion. Google says that "slower sites have increased shopping cart abandonment and decreased conversions."
To get an idea of how fast your landing page loads, use Google's PageSpeed Insights tool. It will tell you exactly how long it takes your website to load and provide suggestions for ways to improve the performance of individual web pages on your site.
Once you've identified any potential problems with speed on your landing page (if any), try making changes that will help reduce its load time—for example:
Compress images using video editing tools.

Move content from

JavaScript

into HTML where possible.
Conclusion
Video landing pages can convert more leads if you optimize them well. They are effective because they offer a more engaging experience. When people see a video, they become more interested in the product and how it works.
This can be helpful for companies who want their customers to buy from them since people are more likely to purchase something when they've been convinced of its usefulness or quality.
Do you have anything you want to add to my post about 12 Valuable Guidelines for Creating a High-Converting Video Landing Page? If so, please leave it in the comments below! Thank you!