*I Am A Roto-Rooter Brand Ambassador. Opinions of the brand are my own. This post includes my affiliate link.
Before we installed our new toilet, our toilet was overflowing a lot. We have carpeting (I know, gross, right?!) in our master bathroom and so each time that toilet would overflow, the carpeting would get soaked. So disgusting!
Now that the toilet issue is no longer an issue, I can focus my thoughts on other things around the house that need fixing. We are in the middle of remodeling our master bathroom, so one thing down, more to go! Busy busy!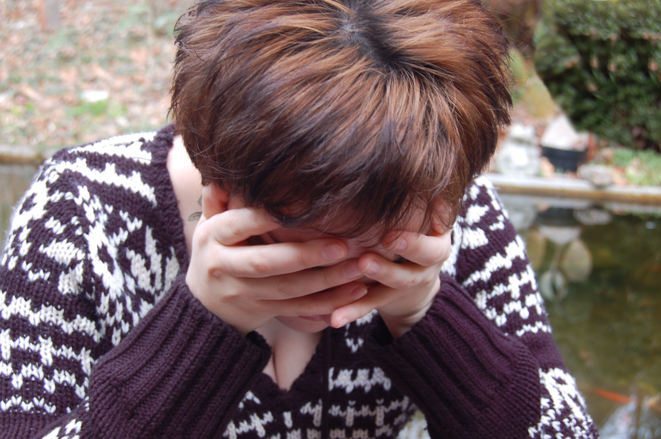 We need to find ways to save money. When we can do things ourselves and not hire someone else to do things, I think we are doing pretty good! Brings me back to the toilet that overflowed so much. Thank heavens my hubby was around to fix it (and eventually replace it!). It is nice to have a handyman around the house!
I definitely learned a bit from that experience, especially how to fix things myself. I also learned 3 Plumbing Fixes You Can Do Yourself, which has really saved me and hubby tons of money.
Plumbing doesn't have to be expensive. Of course, call a plumber if you feel you need to! There are always situations where a plumber is needed. The tips I am giving below, are just from experience 🙂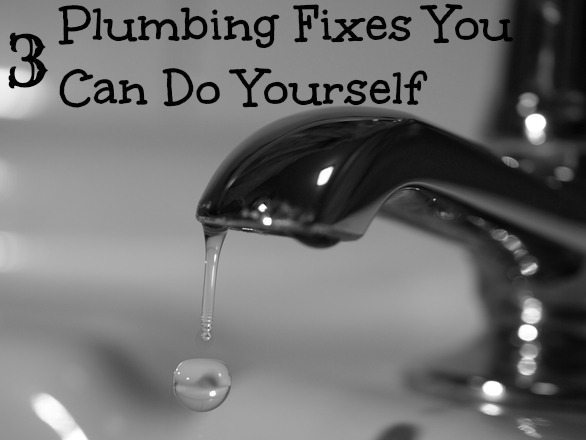 3 Plumbing Fixes You Can Do Yourself
Unclogging The Sink Drain. I have done this too. All you do is pull out the drain plug and clean it off. There is always so much hair on mine! So slimy and gross! But you certainly do not need a plumber to do this.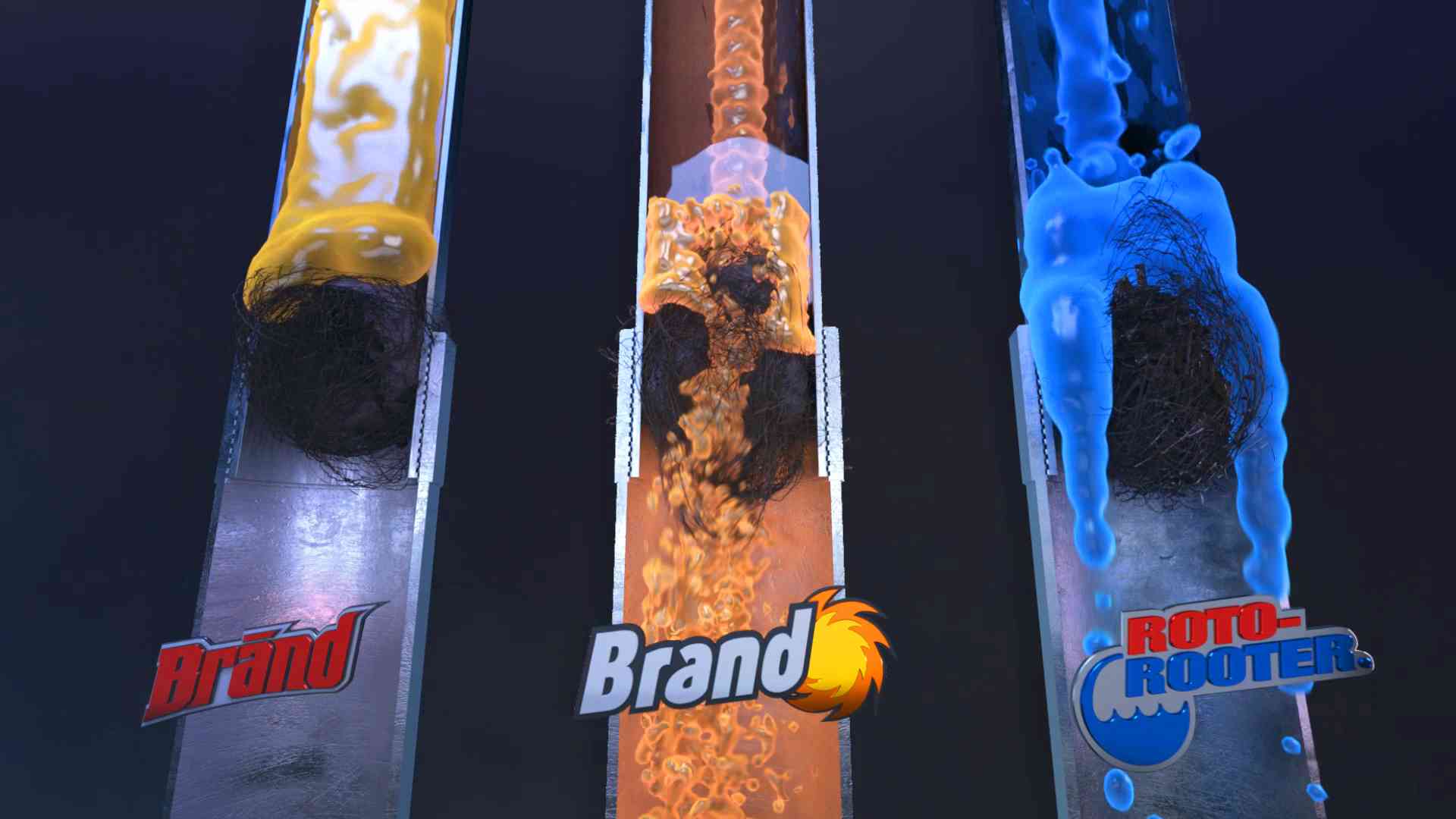 You can also use Roto-Rooter. Roto-Rooter Clog Remover's carefully balanced gel formula has the most active ingredients, and the precise viscosity to power through standing water, penetrating deep into the clog's source, FAST. In fact, lab tests have proven that Roto-Rooter Clog Removers clears tough clogs up to 50% faster than other national brands! Roto-Rooter is safe for all types of pipes and septic systems.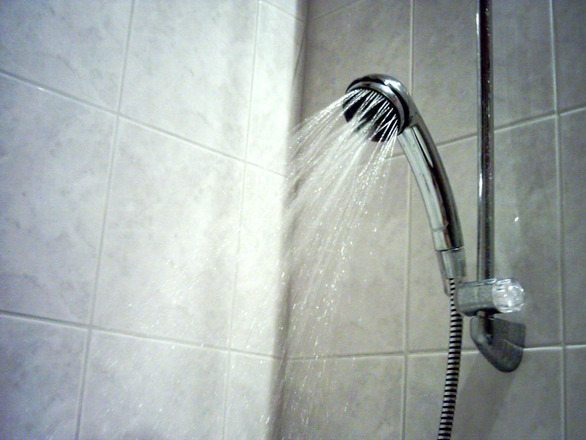 Fixing Water Pressure From Your Shower Head. This is usually the result of limescale buildup. Unscrew the showerhead and put the showerhead in a descaling solution to get rid of the limescale buildup. Let it soak for a little bit, then rinse off and screw back on the shower head. Pretty easy fix.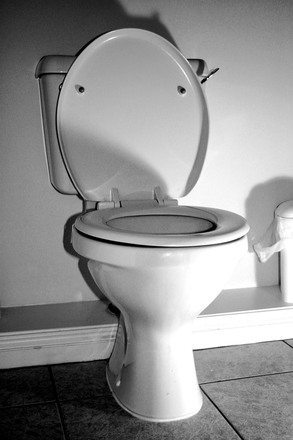 Running Toilet. This is one thing I cannot stand! I hate hearing a toilet run. To me, it is like nails on a chalkboard. To fix this, open the tank of the toilet and replace the floater valve/cup. Easy fix and so worth it.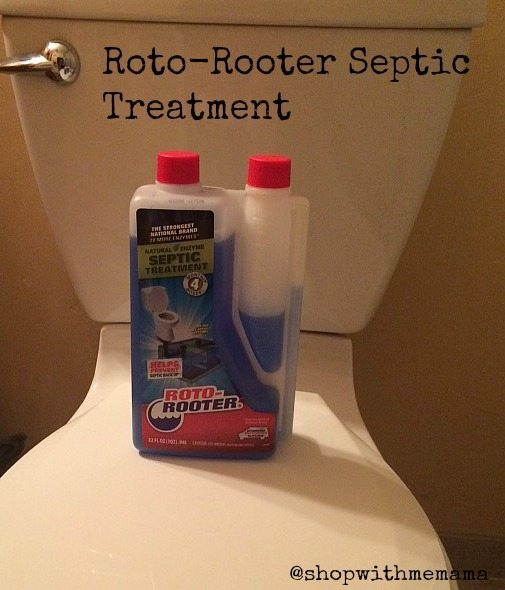 Are You On Septic?
If you are on septic and looking for a great product to help condition your septic tank, I recommend using Roto-Rooter Septic Treatment. It is simple to use and could help save you thousands of dollars.
Roto-Rooter Septic Treatment has 2x more enzymes than the national leading brand to help eliminate more paper, fats, oils, protein and starch. We used this for the first time, about 2 weeks ago. Since we are on septic, I wanted to ensure we were good to go in that department. It is scientifically formulated to help prevent septic backup, so that was reassuring.
The Roto-Rooter Septic Treatment also helps to eliminate the unpleasant odors that sometimes emerge from toilets and also helps eliminate damages in leach fields. You can use this monthly, to help avoid costly and MESSY backups! No one likes those gross backups! I love that this is safe to use on all pipes. Takes the uncertainty away. The Roto-Rooter Septic Treatment is available in 16 oz., 32 oz., and 64 oz. bottles.
How Do I Use The Septic Treatment?
Directions
1. Use 8 oz. every month for tank up to 1500
gallons. For 500 gallon tanks use 4 oz. If
unsure of tank size use 8 oz.
2. Pour product in toilet bowl and flush
Do you have anything you want to add to this list? I know there are many other Plumbing Fixes You Can Do Yourself.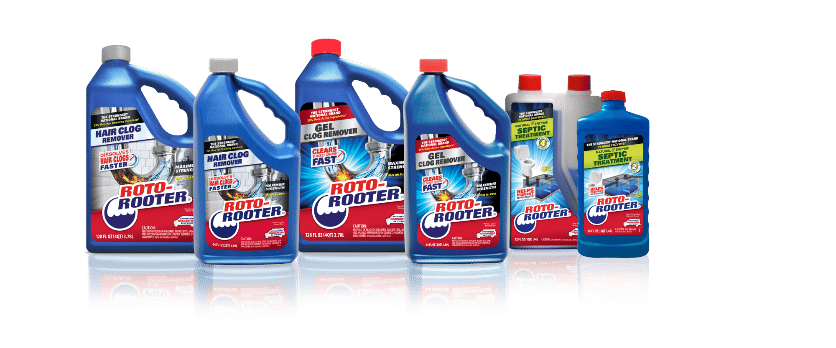 Buy Roto-Rooter!
Roto-Rooter is sold at a ton of different retailers such as Dollar General, Lowes, Walmart and more! You can also purchase Roto-Rooter online at Amazon.com!