*Product received. Opinions are my niece's. This post includes my affiliate links. 
Summertime is usually traveling time for most families. For us, not this year because we just moved and spent all our money doing that. Next year we will be traveling to Disneyland though so I am sure that will make up for not traveling this year.
When you have a little one, you need to plan ahead and make sure he/her is comfy. Nothing like a fussy, irritated little one, when you are traveling! Been there, done that! On the way from moving to Idaho from Washington, it was a 14-hour road trip. My 3-year-old SCREAMED that last 2 hours of the drive. There was nothing I could do for him, he was just cranky and wanted to cuddle with me. I felt so bad, but I knew he was fine, so I let him cry it out. It was the worst 2 hours of my life! So, yes, keeping kids happy in the car, is IMPORTANT.
I have researched some must-have baby products to bring with you when you are traveling. I hope this list helps someone!
4 Safe And Comfortable Travel Essentials for Babies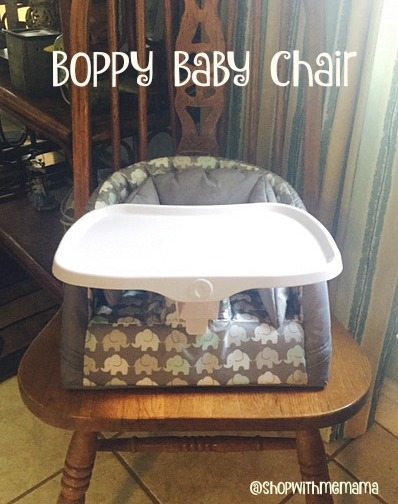 *Part highchair, part booster seat, part floor seat, the Boppy® Baby Chair does it all. Designed to go from floor to table seat, the Boppy Baby Chair includes a three-point harness and folds down easily for storage and portability.
My niece was able to review the Boppy Chair and loves it. She can't wait to put her baby in it. She is due in September.
The Boppy Chair is perfect for so many things: eating, sitting, making a mess, etc. the gray fabric is gender neutral and easy to clean. Putting it up and down for packing is a little difficult but other than that, it is very easy to use. Retails for $50.00 . (The tray comes with the chair, but if you need a replacement, that retails for $9.99).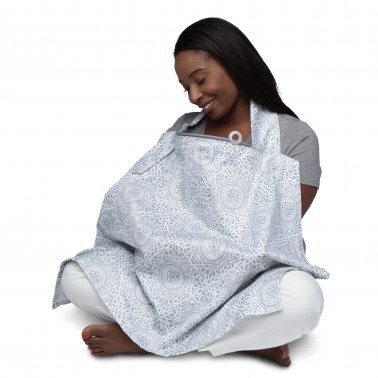 *Stay perfectly covered and comfortably while nursing on-the-go with Boppy® Nursing Cover. Designed for full coverage for discreet nursing, the Boppy Nursing Cover includes a unique SlideLine® ring that moves from right to left to help track which side to breastfed from, and allows moms to see their babies while nursing. Retails for $25.00.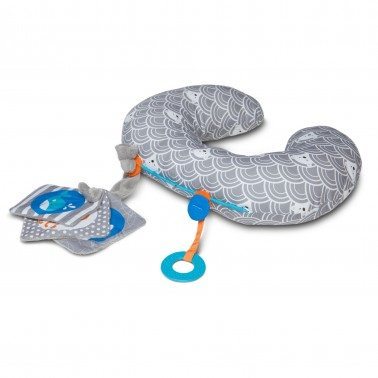 *Let your little one have comfy and fun tummy time while on the go with the Boppy® Tummy Time. Tummy Time comes with a mini Boppy Pillow, the perfect size for tummy propping, and SlideLine toy adjustment system with two developmental toys that can be perfectly placed – and moved – to encourage tummy time fun. Retails for $20.00.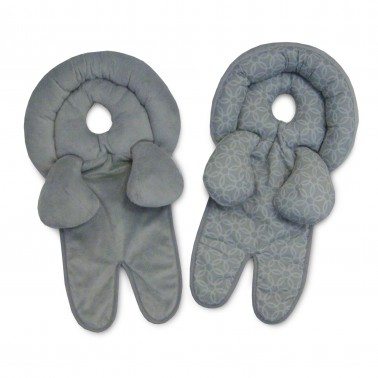 *Support their precious heads while traveling with the cozy and crash-tested Boppy® Head & Neck Support. The 2-in-1 head support features a cushioned removable neck ring that provides head and neck support with a reversible design of cool cotton and cozy minky. It's perfect for car seats, joggers, strollers providing safe on-the-go comfort and support. Retails for $18.00.
Get Social! 
Connect with Boppy on Twitter, Facebook and Pinterest.
Do you have anything you want to add to this list? Please mention them in the comments below!